Raunak Verma has asked the community which car he should buy. He has a budget of Rs.6 lakh and is looking for a diesel car which means fuel economy is essential.
His primary concerns are fuel economy, good quality interiors and basic features like power windows, AC etc. Raunak was also specific about the fact that he is looking for decent ride quality and average boot and rear seat space.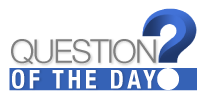 He also mentioned that he wants a car with easy maintenance and after sales service. However he has already ruled out the Chevrolet Beat, Ford Figo and the Tata Indica as these cars don't appeal to his sensibilities. In practice, the only car that fulfills all of his needs is the Maruti Suzuki Ritz diesel which will be close to Rs.6 lakh on-road in Hyderabad.
He also has another option; the Fiat Punto which as dwsautomember Vishwas Bharadwaj mentioned is a good vehicle with decent performance and build quality. The only drawback here would be the poor after sales service Fiat customers suffer from as Fiat relies on Tata's service network for after sales.
The Ritz and Punto are both good car but while Ritz has Maruti's wide service network to back it, Punto has its drop dead gorgeous Italian design and comfort.  What would you suggest for Raunak? Share your views.