Jatin Mundotia wanted advice on buying a car. He had a budget of Rs 6.5 lakh, tops, and was looking for a "bang for buck" diesel hatchback that would also be easy on his 6-foot-3-inch frame.
The usual suspects — i20, Beat, Fabia and Ritz — came into the reckoning; and here's how they stacked up.
Lovish Bansal suggested the Beat diesel, partly because it was a new model and partly because of its "great average". Babychen Matthew seconded Lovish, but the vehicle got beat because, as Matthew put it, "it is smaller" and would not offer Jatin seating comfort.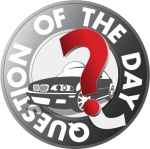 The i20 Magna got the thumbs up from Vishwas Bhardwaj, Matthew and Saketh Ram for its powerful engine, worthy features and space. Anupam Potdar, however, pointed out that the car overshot Jatin's budget — "will cost about Rs 7 lakh on road" — and suggested Fabia and Figo as options, while nudging the Ritz in as well.
Fabia found fans in Pankaj Purohit for its great interiors and ease of control at high speeds.
Jatin seemed sold on Fabia, but has hinted that he still isn't satisfied with the "bang-for-buck" aspect. Any suggestions?
Lovish Bansal: Beat diesel has been launched. It gives great mileage; try that too

Go for the i20 only if you will drive mostly in the city and you're not too much of an enthusiastic driver.

Babychen Mathew: ?@ Lovish – Beat will probably be a great diesel car with high mileage (18-24 kmpl). But it is a little smaller than the Fabia, i20, etc and not for a person of Jatin's height. i20 or Fabia are good options.

Vishwas Bharadwaj: You are in the league of premium diesel hatchbacks so forget Beat (if you're not concerned about mileage).Fabia and Polo share the same engine,i20 is more powerful and has great features. The most important thing here is that i20 comes with disc brakes at the rear wheel too! Even Abs is standard in this variant! It is good for six footers, comfortable at the rear seat. Fabia is a good option as well, but not Polo (it has the bad rear seat comfort).

Pankaj Purohit: Fabia is best for you as you are tall. Its interiors are best among all the cars mentioned, and it is built to last. Even at high speeds, the car seems planted on the road. I would strongly recommend you that take a good ("Good and long") test drive of Fabia after driving the other cars — you will feel the difference if you are not hunting for a race car for drifting. Good Luck!

Jatin Mundotia: I don't think I'll drive beat. People sittng at the back will cry. I think I should go for i20 CRDi Magna or Fabia TDi Ambient…..will test-drive Fabia….. what would you guys buy to get bang for your buck…

Harsha Suresh: If you want a fun car then I guess the i20 has the same problem which all premium Hyundai have — powerful engine but soft suspension and the steering lacks feel, which leads to awful handling.

In the above cars you mentioned, the Fabia and the Polo seem to be a better bet. Polo and Fabia share the same platform, if I am not wrong. Yes, they do have less powerful engines but the driving dynamics and the interior quality more than make up for it. Remember, a car is not bought just by looking at which one's got the most powerful engine.

If you can wait for the Swift, it would be even better. Looks similar but it's an all-new car underneath. And comes with the tried and tested 1.3 Multijet. The new Swift is expected in August.