Kartik Adhikari has a question for CarToq members: Which is the best premium diesel car under Rs 7,00,000?
Here is the full question:
Want to know the best diesel premium car available in market under Rs. 7,00,000. Please give some suggestions. If there is some new car to launch near by , then ready to wait til December ..,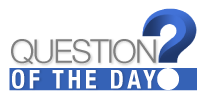 There are a pretty good list of cars that Kartik could choose. The recently launched Beat diesel is a pretty big hit in the market, but it is not really a premium hatchback size-wise. It comes with a good list of features though.
The Ford Figo diesel is still a popular car, and is considered quite value for money. Interiors though are not to everyone's liking. The Toyota Etios diesel was launched just a while back, but it is definitely not a premium hatchback!
There is the Hyundai i20 diesel too available under Rs 7,00,000 – it has a good list of features, great looks and style and is a comfortable car to drive. Volkswagen Polo diesel is a classy diesel car, while the Fiat Punto is great to look at but hampered by confusion about service quality.
The recently launched Tata Vista is a much improved car, and in pure value-for-money terms, the Vista is hard to beat.
Which of these cars is right for Kartik? Share your suggestions below!