Santosh Kumar has a surprising question. He wants to buy a diesel car but does not care about mileage. He wants the best options for power and comfort.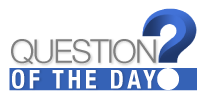 Most buyers are opting for diesel cars because they want to reduce their monthly fuel costs, which in petrol is very high these days. And they are willing to pay Rs 75,000 or more extra for the diesel variant initially so that over the years they can save on monthly running costs.
Car makers on the other hand have responded to this shift in diesel, and the diesel engines in many cases are almost as refined, have more power, and also last longer than they used to in the past. And they give great mileage.
Santosh however wants to keep the mileage out of the consideration, and evaluate which diesel cars under Rs 6 lakh are powerful and comfortable.
How would you rank the options on these two parameters in this budget? And do share your reasons also!