Username hidden on request : "I'd love to get your suggestions on a purchase. My budget is between Rs. 12-14 lakh and I want to buy a diesel sedan. I travel 3,000 km each month and am looking for low maintenance and good interiors."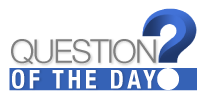 Here's what the CarToq community had to day .
Babychen Mathew: I think you are going for a Cruze! Skoda Laura diesel too is a good option – but people don't trust Skoda service much, while GM has a better reputation. Both are good, but Cruze is better!

Username hidden on request: Anything on the Altis?

Babychen Mathew: Altis diesel is a bit underpowered – its not a car you will enjoy driving and looks have become old. But its a Toyota, so that reliability is there. VW Jetta is just above your price range (and anyway the new Jetta is coming soon. i think you should wait a month or two to be sure about its price – that's a high quality car, no doubt.

Cruze vs Corolla – 150 bhp vs 85 bhp. But if you are a Toyota fan, maybe you won't mind that.

Username hidden on request: Cool. Thanks for the inputs :) There's another fb group you could consider joining maybe?

Aravind Anbu: Toyota Corolla Altis Diesel if you are chauffeur driven , Chevrolet Cruze diesel if you drive.. do check this useful link for more details.

Username hidden on request: It will very much be a Chauffeur driven car. Thanks for the link :)

Aravind Anbu: After you say the car will be chauffeur driven, I would strongly recommend the Corolla Altis because, the Altis has minimal Noise Vibration Harshness which means you get a silent ride every time. Further the Altis will live up to your low maintenance and good interiors. No wonder, the corolla altis is one of the largest selling sedans across the world :)

Babychen Mathew: Chauffeur-driven – then the safest choice is Altis, definitely. Its been around for donkeys years – and the reliability is why hotels go for it!

Cruze is a driver's car – so if you don't drive it, then no point. Renault Fluence – better car… on paper, but its new and no one knows how it performs in the long term. Not enough service centers yet. Laura is very popular, but Skoda service had a bad rep 2 years back. Fluence and Jetta will make it an exclusive car, though. Not many own them, and both are good.

Vikas Kaul: Corolla Altis gets my vote for very comfy ride and perfect seating position (for somebody who is 5ft9). That apart, the car ages far less than Civic or Laura.

Rishabh P NairI won't tell you what you should do instead I'll say that If i had the amount of money you're willing to spend on a car I would buy a Cruze. It's amazing to drive, very comfortable and the interiors are gorgeous, especially the jet black edition.

The Civic comes only in petrol and the Altis is too old from the inside!!

Username hidden on request: Wow. You guys are a helpful bunch! Thanks :)

Andrea Gerard Gonsalves: Considering ur requirements. I'd suggest four very practical options:

1. Sx4 diesel: Its a very good car to drive, absolute VFM, frugal to maintain, gives u a mileage of 16kmpl, and comes backed with Maruti's trusted ASS. u can bargain hard …for a good discount too.
2. Corolla Altis: good car, with very good interiors, also frugal to maintain….but at the end of the day its just a 3 cylinder power pot….so dont expect to zoom in it.
3. Hyundai Verna diesel: U can consider it….bcos its new on the block. It comes loaded with lots of new features, also hyundai ASS is 2nd best to maruti. But i never found it fun to drive. U can try it out for yourself
4. Fiesta diesel: The best among the lot to drive. I haven't driven the new model, but if its anythg to go by its sibling then u can go for it. For me the only concern is the price….and ford cars are always a lil pricey to maintain. But since it falls in ur budget slot u can try it out as well. Go for extended warranty on it.

Vishwas Bharadwaj: Agree with Babychen and Arvind Anbu. As it is chauffeur driven you only need comfort and not driving experience so it would be a good deal.The driver doesn't need power so it puts good numbers on mileage from low output from the engine and gives more mileage when compared to Cruze.

I dont prefer Laura as it feels dated for me and High maintenance cost is a bane.Coming to the interiors it is always good on quality and reliability so the stress will be less when you travel on long journeys:)

Username hidden on request: ?@all: I'll be upgrading from a 3 year old Verna Diesel that just touched its 1 L mark and its been giving way for some time now. I also have a Punto diesel. Either the Hyundai hasn't been very effective on maintenance or my driver's been too lavish with caution.

So, economizing on maintenance is a priority. As I also frequently use the Innova, I'm rather impressed with the running costs of any Toyota. All this is pushing me towards considering the Altis.

Do you have any additional points to share?