Amandeep Singh Dua asked the community to help him choose a car within a budget of Rs. 4 lakh. Based on price alone we can put everything from the Tata Nano to the Hyundai Eon on his list. You can help Amandeep decide which car is the best for him by commenting in the comments section below.
However we have tried to help Amandeep by compiling a list of cars that are the best in the segment. Hence our list of cars for Aman comprises of the Maruti Suzuki Alto K10, Maruti Suzuki Wagon R, Maruti Suzuki A-Star AT, Hyundai i10 and the Tata Indica ev2.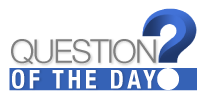 Each of these cars has its own unique proposition; let's start with the Maruti's first. The Alto K10 as we all know, is great option with a mileage figure of 20 kmpl and the top-trim coming in at Rs. Rs. 3.18 lakh ex-showroom Delhi. It is a popular car and as long as more than four people do not need to travel, it shall do its duty pretty well.
The Wagon-R LXI which costs Rs. 3.66 lakh is a great car as well and it also has a claimed mileage of 19 kmpl. If he is looking for a small automatic he can go for the A-Star VXI automatic which costs Rs. 4.38 lakh. It will be an ideal city car, although mileage takes a beating and the best Amandeep will get is a company claimed 17 kmpl.
The Hyundai i10 1.1 iRDe D-Lite  which has a mileage of 20 kmpl and costs Rs. 3.55 lakh is another viable option and is a complete car which is decent on almost all fronts. What car do you think Amandeep should opt for? Share your views in the comment section below.