Parth Lakhisarani asks the community which diesel car he should buy within a budget of Rs.10 lakh. His priorities are good looks, fuel efficiency and comfortable interiors. Which car would you suggest for him?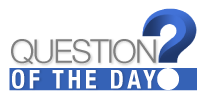 He may consider the Hyundai Fluidic Verna 1.4 CRDi which returns 23 kmpl and costs Rs. 8.09 lakh ex-showroom Delhi. Another great option for him would be the Volkswagen Vento 1.6 TDI Trendline which returns 20 kmpl and will set him back by Rs. 8.19 ex-showroom Delhi.
While the Verna will win when it comes to gadgets and features the Vento with its elegant appearance and solid build quality may prove to be a more attractive option to some. But the most practical choice seems to be the Maruti Suzuki Sx4, as its top end variant too is under Rs.10 lakh. The Maruti Sx4 ZDI returns a healthy 22 kmpl and costs Rs. 8.67 lakh ex-showroom Delhi.
That coupled with Maruti's wide and reliable service network makes it a great choice for Parth, but its looks no longer seems fresh and the Sx4 has been left behind by the competition in terms of design.
A more pocket friendly option would be the Tata Manza Elan which returns 21 kmpl and will save him loads of money with a price tag of only Rs. 7.67 lakh ex-showroom Delhi. However, a lot depends on whether Parth is comfortable with Tata as a brand and if he chooses it over more lucrative entrants like the Fluidic Verna.
Another interesting option is the Fiat Linea Emotion Multijet (Pk) which has a mileage of 20 kmpl and costs Rs. 8.79 lakh. The Linea has wooed many with its gorgeous Italian styling and comfortable ride. What do you think is the best car for Parth? Share your views.