Our analysis of why the Nissan Micra failed to impress Indian customers boiled the reasons down to cost (Rs 5.58 lakh for the XV version and Rs 6.04 lakh for the XV Premium [prices ex-showroom, Delhi]), lack of ABS or passenger airbags even as optional features, and the dearth of a solid dealers' network. Read here.
The car scored on retro looks, good quality interiors and unique features like the self-folding mirrors, key-less entry, start button on the top-end version but that could not take attention away from its smaller dimensions and lower ground clearance.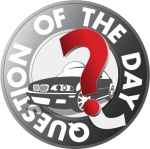 CarToq members pointed out some other issues. Saravanan Venkatesan compared Micra's seats to a school bench — "without any thigh support".  Shantanu Grover, a Micra owner for eight months, cried foul over "a loud noise" the engine makes — and the sound has refused to go even after 4-5 visits to the workshop. Bibhukesh trashed the interiors — "horrible, screaming".
Swapnil Suradkar likened  Micra to a "stout fat lady!"
While tastes could differ on interiors, and how people would react to the looks of a vehicle — there were many who felt the looks and interiors were worthy of praise — what came out in the discussion was that the company may have read the Indian market wrong. Anirudh Pathak made an important point that "80 per cent people in India first see the price tag, followed by fuel economy, and looks."
Is there more to Nissan's false start than meets the eye? Aravind Anabu is waiting to see the country's reaction to the soon-to-be launched models, and is guessing that the company's foray into the luxury segment would be a disaster. Are there more of you who feel the same way?
Saravanan Venkatesan: Micra's rear seat is not comfortable. It is like School Bench without any thigh Support. They should refine their product and launch it. India is filled with middle income group. Nissan should first analyse this market and then price their vehicles. This is is a basic lesson in management.

Shantanu Grover: I bought a Micra around eight months ago and there has been a loud noise whenever I apply brakes. I've taken the car to the workshop 4-5 times but the problem persists. Mine is the petrol XV model.

Dhiraj R Bachani:  Nissan is new in the small car segment. Compared to Maruti Nissan is nothing. The service charges of Nissan are higher too.

Cici Bhardwaj: Nissan hasn't taken India seriously.

Nakul Rana: Polo sells well because of its looks, even if it has almost no features compared to its price. Micra is probably the ugliest car in the Indian automobile history. At least for me it is. I don't even find that car "cute", as many people say.

Mayank Prasad: Micra is costly, awkward is not very spacious

Anirudh Pathak: I think Nissan has not read the Indian market correctly. Features are something we discuss only in forums. Taking a simple Pareto, 80 per cent people in India first see the price tag, followed by fuel economy, and looks. It is not just for the Micra either. I don't see any reason why the X-trail should cost 30L. Unless the export business subsidizes the poor local sales, I see the Micra heading the Fabia way eventually – and even then with a 100k price cut, the Fabia still lags behind the VWs and Fords.

Aravind Anbu · Top Commenter · Auto Writer at Mindworks Global

Waiting for Indian customers' reaction to the Nissan Sunny (Versa) to be launched this October. Will the sedan sell well (Nissan) when the hatchback failed? And the company is planning to launch its luxury brand Infiniti in India and this might become a disaster.