Santosh Goud has asked our community what car he should purchase. He has a budget of up to Rs. 8 lakh and wants to buy a sedan. He is also going to drive around 70 kms every day, so a diesel sedan seems like an obvious choice. What would you suggest for him?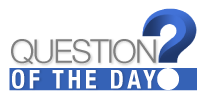 Santosh is considering the Maruti Suzuki Sx4, but it open to other options as well. However he does not seem to be particularly finicky about the fuel type. If he does buy an Sx4 only the VDI variant will fit into his budget as it costs Rs. 7.79 lakh ex-showroom Delhi the upper trim ZDI however overshoots his budget by roughly Rs. 67,000.
The Sx4 has a 1248 cc engine that makes 89 bhp of power yet manages a claimed mileage of 22 kmpl. Other community members have suggested cars like the Toyota Etios diesel, Maruti Suzuki Swift Dzire Tata Manza and the Fiat Linea diesel.
The Fiat Linea will have more space in the rear seats plus it has a price tag of Rs. 7.77 lakh for the Dynamic Multijet variant. The Linea however has a claimed mileage of 20 kmpl which makes the Sx4 more frugal considering Santosh's daily commute of 70 kms.
If looks and engine noise are not deal breaker's he may also consider the Toyota Etios D-4D VXD              which has a mileage of 24 kmpl and costs Rs. 7.87 lakh. Another interesting option is the top-end Maruti Swift Dzire ZDI which has a mileage of 22 kmpl and will cost only Rs. 7.19 lakh.
What car would you suggest for Santosh Goud keeping in mind his needs? Do you think he should go for the Sx4 or do you think the Swift Dzire would make more sense? Share your views in the comments section below!