Bored of your normal looking sedan or hatchback? Then take a look at these rally and race-spec versions of normal road-going cars. They are sure to brighten your day.
And if you've got some spare pocket cash, these cars can serve as an inspiration to add some bling to your regular road-going car. Here are some nice looking cars based on normal road going Indian cars.
Skoda Fabia RS S2000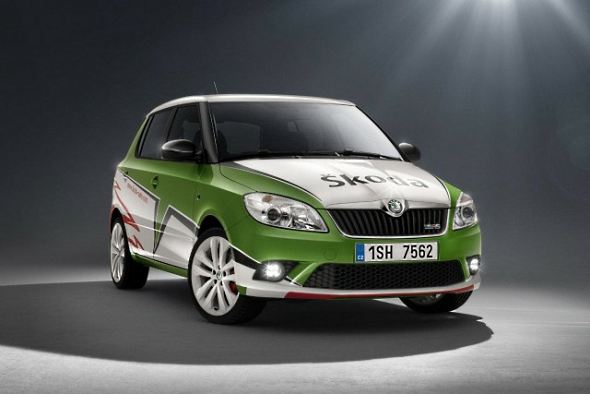 Internationally, Skoda has a significant presence in motorsport, with some winning rally cars based on the Octavia and Fabia. Check out the Fabia RS S2000 in its championship white and green colors. Under the hood is a humble 1.4 litre petrol engine, but it has been turbocharged and power bumped up to 176 bhp! The Fabia in India sells with a 1.2 litre petrol engine and a 1.6-litre variant too. The 1.6 litre variant has good potential for tuning, to turn it into a rally spec car.
Swift Sport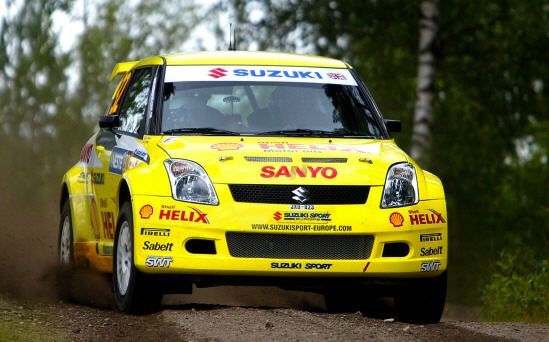 The Suzuki Swift has the biggest potential for modifications. The Rally version of the Swift is based on the Swift Sport, which has a 1.6-litre petrol engine that puts out 134 bhp of power with a five-speed . The Swift handles very well, and with a rally-tuned suspension, it's even more potent.
Suzuki SX4 WRC rally car
The Suzuki SX4 hatchback variant lends itself as a platform for the Suzuki SX4 WRC world rally car that was developed in 2007. The SX4 hatchback comes with a 4×4 all-wheel drive system and that makes it very competent across varied terrain conditions. The Rally version has a 1.6-litre turbocharged petrol engine that puts out 215 bhp of power, with a five-speed manual transmission.
Toyota Etios racing
At the recent Auto Expo in New Delhi, Toyota unveiled the racing variants of its popular road going sedan and hatchback – the Etios and Liva. The racing variants of the Etios are lighter than the road versions and come with full sport kit including spoiler, strengthened suspension, lightweight alloys and low-profile tyres. The engines are stock 1.5 litre petrol engines. Toyota has a program to use the Etios Racing cars to train drivers for motorsport. However, the body kit and look of the Etios should inspire many who are considering improvements to the Etios.
Mahindra XUV500
Delhi-based Performance Auto built the Mahindra XUV500 rally car that recently won the Dakshin Dare rally. This is an all-wheel drive XUV500 that has lost about 180 kg of body weight thanks to carbon fibre bonnet, rear doors and considerable kit that has been removed. It has a rally-spec adjustable suspension and light-weight alloys. The XUV500 has been doing well in the last three Indian rally events, going to show the potential of the vehicle for motorsports modifications.
Mitsubishi Lancer
One of the most popular rally cars ever has been the Mitsubishi Lancer. In stock form itself it is quite a well-built car. The Lancer used to be a champion rally car for many years, but has since lost some of its charm. The 1.8 litre petrol engine in the Lancer Invecs is ideal for rally use, although the stock Lancer comes with a 1.5-litre petrol engine.
Mitsubishi Cedia
The Mitusbishi Cedia is the successor to the Lancer, and is a great driver's car. Putting out a 114 bhp from a 2-litre petrol engine and 175 Nm of torque, the Cedia is actually one of the sportiest cars in its class, at a price point of Rs. 8 lakh. Modified to rally specs, this car has been an ASEAN regional champion car. It holds great potential for rally modifications because of its robust design.
Volkswagen Race Polo
The Volkswagen Polo that's used for its racing series – the Polo cup, was earlier powered by a 1.6 litre diesel engine that put out close to 130 bhp of power with a six-speed manual transmission. This year, Volkswagen has switched to a petrol engine for the Polo Cup car. It now has a 1.4-litre turbo-petrol engine with twin-turbos, that makes a whopping 180 bhp of power with a six-speed dual-clutch automatic transmission, with paddle shifters. This 1.4-litre petrol engine in slightly lower tune will also make it into the Jetta.
Tell us which car you think looks best in rally-ready form? Which one would you pick and why?