Tata Motors is currently one of the leading and recognized car manufacturers in India. However, Like any car manufacturer, Tata also went through a bad phase. It was so bad that Tata Motors even thought of selling off their passenger car business to the American car manufacturer Ford. In 1999, when Tata had Indica hatchback as their flagship model, things were different. Tata was not making much profit by selling the car and had finally decided to sell it off. When he approached Ford, Mr. Ratan Tata and his team was humiliated. Here we have a video that shares how Ratan Tata reacted to Bill Ford when he was humiliated in one of their meetings in 1999.
Ratan Tata's response when he was humiliated by Ford 👏👏👏 pic.twitter.com/y51ywPlnfW

— Harsh Goenka (@hvgoenka) October 31, 2022
The video was shared by businessman Harsh Goenka, chairman of RPG Enterprises, on his Twitter account. When Ratan Tata and his team flew to the United States to meet Ford, the then-chairman of the brand, Bill Ford, humiliated Ratan Tata in front of his team.  He asked Mr. Ratan Tata why he had ventured into the passenger car business when he did not know anything about it. Bill Ford also told him that Ford was doing a favor for Tata by buying the passenger car division from them.
Also read: Mahindra XUV900 Coupe: New Details Surface
As per the video posted online, Ratan Tata did not say anything in the meeting and flew back to India the same day with his team. He had by then decided that he did not want to sell Tata Motors' passenger car division to Ford and started working on improving things. He started focusing more on the car division, and soon he started seeing results. More new models from Tata started arriving in the market, and within no time, Tata Motors became a very recognizable brand among Indian customers and around the world.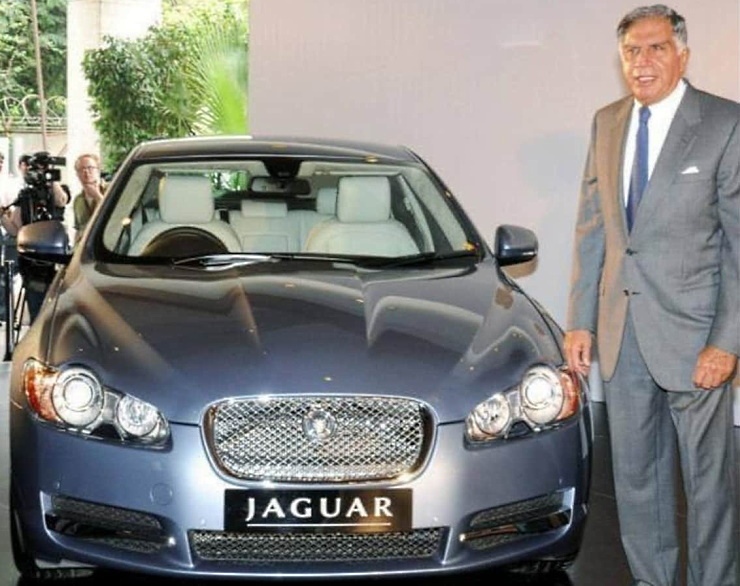 Tata Motors became one of the popular brands in India by 2008. On the other hand, Ford was struggling to make a profit from their sales. In 2008, Ratan Tata offered to buy Land Rover and Jaguar from Ford. These were Ford's worst-selling cars back then and were not making them any profit. Bill Ford, chairman of Ford, then flew with his team to India to meet Ratan Tata. In the meeting, Bill Ford said that Mr. Tata was doing a big favor for Ford by buying the Jaguar and Land Rover brand.
After the brands were acquired by Tata, Land Rover and Jaguar as a brand started doing pretty well in India and around the world. Along with that, Tata Motors is now one of the largest car manufacturers in the world. In India, Tata Motors' passenger car division currently has various models in the market. They have Tiago and Altroz in the hatchback segment, Tigor in the sedan, Tata Punch, Nexon, Harrier and Safari in the SUV segment. Other than this, Tata is also currently the leading electric car manufacturer in India. They introduced Nexon EV back in 2019 and since then it is the best selling electric car or SUV in the segment. The manufacturer also has Tigor EV and Tiago EV in their electric vehicle line-up.
Also read: 10 DC Design cars & how they look in the REAL world: Maruti Swift to Mahindra XUV500