In a moment that excited many people, the renowned business magnate and philanthropist, Sir Ratan Tata, was spotted leaving the Pune airport in none other than a Tata Harrier. This marked the first time ever that the iconic visionary was seen taking a seat in one of the most popular mid-size SUVs in the country. Mr. Tata was seen making his way from an airport caddy to his brand's one of the most popular cars, the Harrier.
The video of Sir Ratan Tata taking a seat in a Tata Harrier has been shared on YouTube by Avisheksky on their channel. In the recently captured video footage, Sir Ratan Tata can be seen accompanied by a dozen associates and police personnel, emphasizing the respect and admiration he commands wherever he goes. As he stepped off the airport caddy, it was evident that every measure was taken to ensure his comfort and safety. One of his associates carefully guided him into the front passenger seat of the White Tata Harrier, displaying the utmost care and concern.
Also read: 10 DC Design cars & how they look in the REAL world: Maruti Swift to Mahindra XUV500
The sight of Sir Ratan Tata in a Tata Harrier not only reinforces his loyalty to the brand but also serves as an inspiration to car enthusiasts and the automotive industry as a whole. His choice of the Tata Harrier reflects his trust in Indian engineering and manufacturing capabilities, underlining the growth and evolution of the country's automotive sector.
Sir Ratan Tata, a man synonymous with the Tata Group, has played an instrumental role in shaping India's industrial landscape for decades. As the former Chairman of Tata Sons, he led the transformation of the Tata brand into a global powerhouse, expanding its presence not only in the automotive sector but also in various other industries, including steel, IT, and hospitality.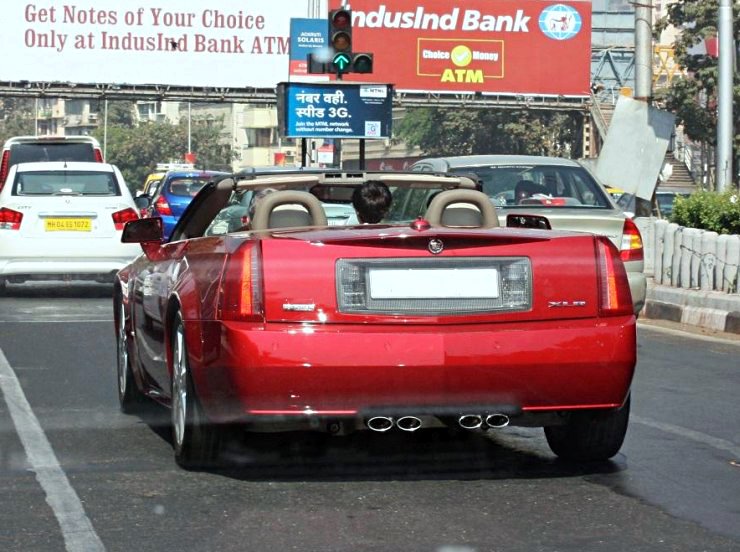 Apart from his contributions to the Indian economy, the former Tata Sons chairman is also known for his love for cars. Mr. Tata has often been seen attending automotive events and launches, showcasing his keen interest in automobiles. In his illustrious car collection, Sir Ratan Tata owns some of the most iconic and classic vehicles, ranging from vintage cars to modern supercars. His collection includes cars like the Tata Nexon, Tata's first sub-4-meter SUV and a symbol of his contribution to Tata Motors, to the high-performance Ferrari California hardtop convertible.
A number of people have also witnessed Mr. Tata cruising through the streets of Mumbai in a humble all-White Honda Civic, proving that even as an influential industrialist, he appreciates the allure of an enthusiast-favorite sedan. He also has a Land Rover Freelander with a red interior in his collection. Sir Ratan Tata's collection also includes an elegant black S-Class. However, what makes his garage truly unique is the inclusion of vehicles like the Chrysler Sebring and the Indigo Marina, the latter specially modified to accommodate his beloved dogs. Additionally, Sir Ratan Tata was also gifted a custom Tata Nano EV built for him by Electra EV. The immensely popular industrialist also owns a Cadillac XLR as well.
Also read: Upcoming 2022 Maruti Suzuki Vitara Brezza rendered