Toyota Kirloskar Motors Limited is recalling 44,989 units of its best selling product, the Innova MPV, for faulty driver airbag. The fault is said to be caused by a defective spiral cable mounted in the steering column of the car. The defective spiral cable throws up a check airbag alert on the instrumentation console of the affected Innovas, forewarning the driver that the driver side airbag might not deploy in the event of a collision.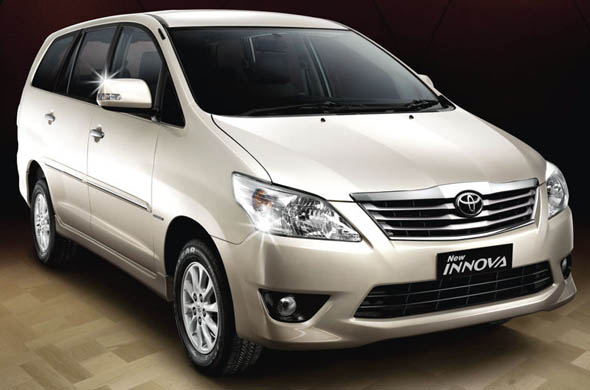 The recall of the Innova affects Innovas manufactured between February 2005 and December 2008. That the potential safety hazard wasn't detected for more than half a decade is chilling. Toyota has begun procuring parts required to carry out this recall and will instruct dealers to call the affected Innova owners and ask them to bring their vehicles in once the part procurement process is finished.
As with most recalls, the defective part, in this case the spiral cable, will be replaced at no cost to the customer. The latest recall from Toyota for the Innova sold in India, comes at a time when the Japanese automaker has issued the largest ever recall by any automaker, recalling a whopping 6.4 million cars worldwide, for multiple issues. The Innova's recall is a part of this global recall process.
Toyota is no stranger to recalls in India. On multiple occasions in the past, the company has recalled the Innova, Corolla Altis, Camry Fortuner, Prius Hybrid, the Etios sedan and the Liva hatchback. The list of recalled cars almost represents Toyota's entire line up in India, save for a couple of CBU imports such as the Prado and the Landcruiser SUVs.
The Japanese automaker is currently embroiled in labour strife at its factories in Bidadi, off Bangalore. Although the strike has crippled production by almost 50 %, it will not affect the recall process. However, the continuing strike is likely to increase waiting periods of Toyota cars sold here. Toyota has also planned to go ahead with new product launches in May.
The Etios Cross crossover styled hatchback will bow into India on the 7th of May while the all-new 11th generation Corolla Altis sedan will arrive on the 27th of the same month.