Nissan Motor Corporation is planning to launch the Datsun brand in India, Indonesia and Russia from 2014. Nissan hopes to sell about 3 lakh cars under the Datsun brand annually. The Datsun models are expected to be tailor-made for developing countries.
The Datsun brand will be an integral part of 'Nissan Power 88', a six-year business plan devised to increase the company's growth across new car markets and segments. The Datsun brand is aimed at meeting the needs of local customers by offering latest technology while building the cars locally. In short, Datsun will be a global brand that meets local needs.
"Datsun is an important part of the heritage of Nissan. We will offer our customers in India modern and spirited cars that they will be happy and proud to own, at an affordable price," Ashwani Gupta, Program Director, Datsun Business Unit, India, was quoted as saying in the official press release.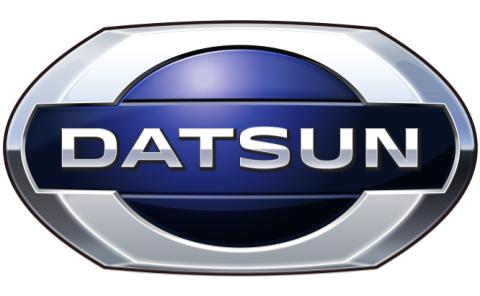 Datsun is not an entirely unfamiliar brand in India. There were many "imported" Datsun Sunny cars in the 1980s in India. Nissan used the Datsun brand name for selling its cars in the US market from 1933 – 1981. Datsun had a range of cars including Datsun 10, Datsun 11 during early 1930s, Datsun 112, Datsun 113, in mid 1950s and Datsun Fairlady SP310 and Datsun Sunny B10 in late 1960s.
The Datsun brand emerged from the Kaishinsha Motor Car Works based in Tokyo, Japan in 1918. Later in 1925, it was renamed as DAT Motorcar Corporation. In 1933, Nissan took control of DAT and rebranded it as 'Datsun'. Meanwhile, the Nissan brand was used only in trucks. In 1983, Nissan re-branded all Datsun cars to Nissan in order to have a global brand strategy. Finally, in March 1986, the Datsun brand was phased out.
Now, the company is planning to revive the Datsun brand in emerging markets such as India. Nissan is just gaining a foothold in India with limited dealerships and service network. If it were to bring in Datsun, it will mean an even more strenuous exercise of dealership building for the Renault-Nissan combine. And, it will also have to differentiate between the more premium Nissan brand compared to the lower priced Datsun brand. Read more about the Nissan Sunny.
So far there is no confirmed report on what cars specifically Datsun will sell in India. But the larger question is, will the Datsun brand itself appeal to Indian buyers?