French car maker Renault has exited the JV it had entered into with Mahindra & Mahindra.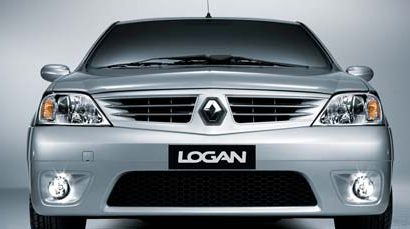 Mahindra & Mahindra, in turn, has bought out the entire 49 percent stake in the Mahindra Renault Pvt Ltd JV. This makes M&M solely responsible for the future of the Logan sedan from now on.
The joint venture had rolled out its first car, the Renault Logan, in 2007. There were high expectations for a value for money, robust sedan for the masses – but the masses just did not see it that way.
Sales of the Renault Logan have seen new lows of late following criticism against the sedan's boxy design. The car was looked upon by the status conscious consumers of North India, while it was still too expensive for many others. Radio taxi owners bought it in large numbers, but the car was just too old a design to appeal to customers. The company tried several minor variations of the Renault Logan, like the Renault Logan Edge and Logan Edge Connect and Logan Play. The Indian small sedan market still preferred the Tata Indigo and the Suzuki DZire over the Logan.
The JV had come into effect in February 2005, and the joint venture had rolled out the Logan a couple of years later. The venture had sold as many as 44,000 Logans in India and exported 2,600 units to South Africa and Nepal since 2007. The latest development has been announced following the two companies agreeing in principle that M&M will take over the operations of the company. However, Renault will continue to supply key components, including the engine and transmission, to M&M for after sales support and perhaps, minor improvements to the Logan.
M&M, in the meanwhile, added that the Renault name and logo will continue to be used on the Logan till the end of calendar 2010. Besides, M&M will manufacture and sell Logan in South Africa through Renault.
With the new development and a Free License Agreement that came along with it, the two companies are expected to get a chance to draw up a new strategy to help drive the Logan brand in India. This will also include engineering changes, in keeping with customer requirements, according to M&M top brass who on Friday revealed details of the stake buy. Renault's portion of debt will be paid off by the French automaker, M&M officials added.
As the agreement with Renault is for five years, a small royalty fee will be paid by M&M on a per car basis, it has been pointed out. The two companies had jointly pumped in a total investment of about Rs 700 crore in the venture.
Meanwhile, expert opinion is that there had been apprehensions amongst the customers over the Renault-M&M relationship. Such doubts had in fact proved dear for Logan, which saw a steady dip in sales.