The Renault Duster is among the first compact SUVs in India. It popularized the concept and became a sales success for the company at a time when it was most needed. Initially, it was offered only with front wheel drive option but due to popular demand, Renault later on brought the All-wheel Drive version to our shores.
However, the SUV was meant mainly for city usage and the same was reflected in its design. One of the owner though wanted something more from his Duster and thus created the brutish form you see below in the pictures. A perfect dark horse, though it is not officially named that by its owner.
Talking about owner, this magnificent modified Duster AWD belongs to Rinoy Sebastian. Done in glossy black paint shade, it looks quite menacing as well as intimidating. While the Duster has not seen many modified example in India, this one is clearly among the better ones we have seen.
To give it a complete dark theme, all the chrome parts have given way to shiny black paint. In fact, there's not even a single piece of chrome to be seen any where on the exterior body of the Duster, be it the grille or the rear number plate area.
Talking about the changes made on the car, it has been heavily worked upon. Unlike many of the mod jobs we have seen, the Duster has been given a proper engine tuning among other engine enhancements apart from just aesthetic changes. The 1.5 litre diesel engine on the Duster has been given a Code 6 Stage 1 Performance Tune along with K&N Intake Filter to help with air intake. The SUV has also been given an Eibach Pro-Lift Kit, which is the reason for its intimidating stance. The front of the car features off road spec bumper complete with auxiliary lamps. The rear gets blacked out tail lamps and a new tail pipe.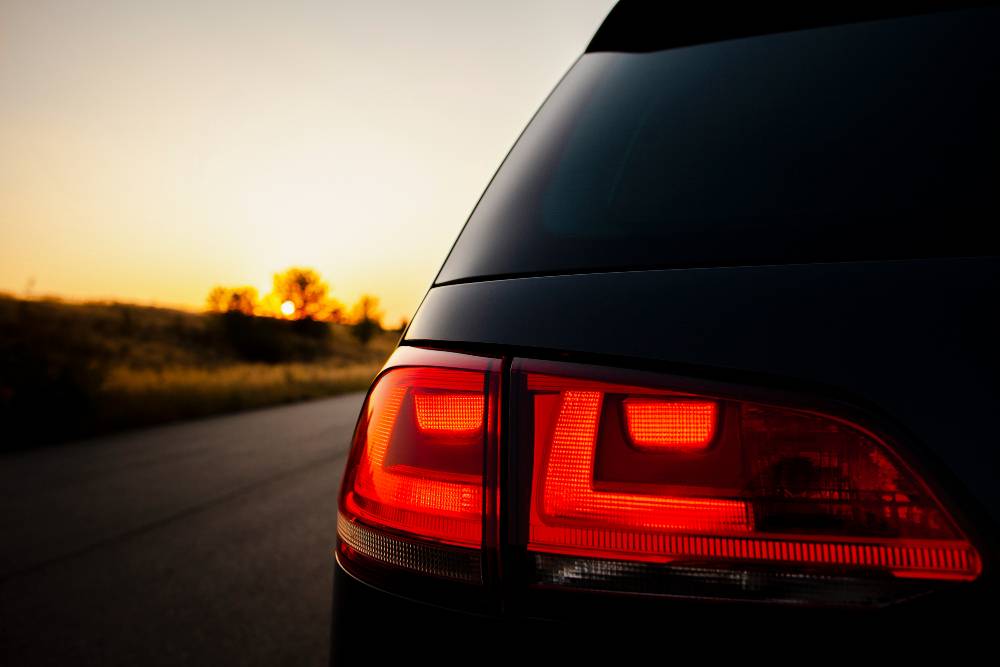 Then are those mad wide tires that look absolutely bonkers on the Duster. The rims are 16 inch units which have been shod on with 235/60/16 Rubber. Coupled with the lift kit, the massive tires provide a distinct look to this Duster. For sure then, it can't be confused for any other Duster on the road.
The Duster AWD is powered by a 1.5 litre diesel engine which now, thanks to the remap, pumps out a lot more power than what it does in stock form. In the stock form, the 1.5 litre mill churns out a healthy 108 Bhp of power along with 248 Nm of torque. The engine comes mated to a sic speed manual transmission and power goes out to all the four wheels. A new, facelifted version of the Duster is also on cards for 2019, but until then, this Dark horse will provide some solace to our eyes.