Renault, the French manufacturer has been present in India for a long time now. The manufacturer offers various vehicles in the Indian market including the entry-level Kwid to the vehicles like Captur. Renault offers petrol-only engines with its entry-level vehicles while the models like Duster and Captur also offer the diesel engine option. According to ETAuto, Renault has stopped manufacturing the diesel-powered models in the Indian market.
The new development comes before the implementation of BS6 emission norms in India. The new norms will be applicable in the market on 1st April 2020 and all the vehicles selling in India after that will have to meet the stringent BS6 emission requirements. The report adds that Renault has stopped manufacturing the diesel versions of the Duster, Captur and the Lodgy.
With this, the production of the Renault Lodgy also comes to an end. It should be noted that the Renault Lodgy is only available with a diesel engine option in India while the other two vehicles – the Duster and the Captur also come with a petrol engine option. The manufacturer is expected to sell the other two cars with the petrol engine options in the future.
The Renault Lodgy on sale is the models that have been previously manufactured by the brand. No new vehicles are being manufactured and only the leftover stocks are cleared by the dealerships. Even though the Lodgy is based on the Duster platform and offers ample of space and very good driving feedback, it has never become popular in the Indian market, especially because of the stiff competition from the vehicles like Maruti Suzuki Ertiga.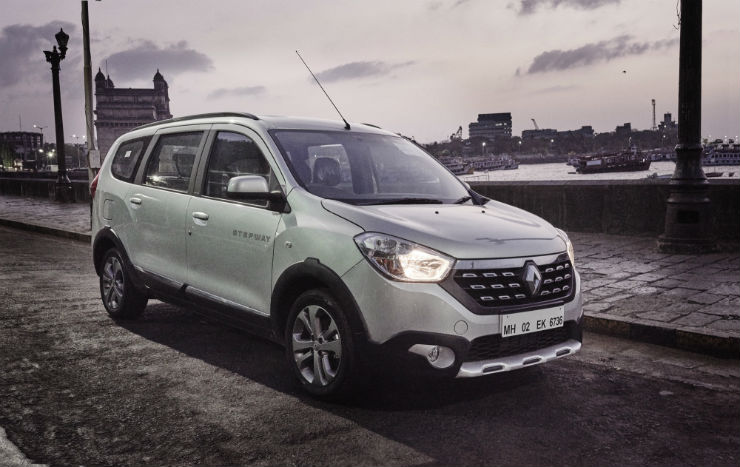 Renault only offers a single diesel engine in the Indian market. It is a 1.5-litre turbocharged engine that is available in two different states of tuning. There is a lower version that produces a maximum of 85 PS and peak torque of 200 Nm while the more powerful version of the engine produces a maximum of 110 PS and peak torque of 245 Nm. The 85 PS version of the engine is available with a 5-speed manual transmission while the higher-end version is only available with a 6-speed transmission. Renault also offers a 6-speed AMT automatic transmission with the Duster diesel. Currently, it is the only diesel-automatic available in the brand's model line-up in India.
With the diesel era of Renault coming to an end, for now, the manufacturer and the dealerships are collectively offering massive discounts on the vehicles to clear the stocks. There is a discount of up to Rs 3 lakhs on the Captur diesel while the Lodgy diesel is available with a discount of up to Rs 2 lakhs. Even the newly launched Duster facelift diesel is available with Rs 50,000 cash discount along with other benefits like free insurance and other exchange benefits.