Royal Enfield is one of the biggest motorcycle brands in India and enjoys a pretty good reputation internationally too. It is the oldest motorcycle brand in continuous production with the Bullet bike series being the oldest continuously running production series in the world of motorcycles. The brand has a cult like following in India where owners consider Royal Enfield bikes to be more than just machines.
Many youngsters dream of owning a Enfield one day and riding it with full boom. Modification and RE bikes go hand in hand and that's where many newbie owners make grave mistakes. Here are 5 mistakes made by newbie Royal Enfield riders which they should avoid.
Equipping bike with high power horns and lights without using a relay
A big flashy bike like Royal Enfield needs bigger horns and flashier lights in order to make it more fancy. This is an utterly stupid trend and has been on a rise of late. Loud horns and extra bright lights both are illegal in the eyes of law. Another aspect to be known here is the fitment of a relay system. Custom horns and lights (legal ones) often require high amounts of power which needs proper rewiring and the use of relay systems in accordance with the wattage needed. However, skipping on a relay can result in burn out and short circuits in the wiring. Using these horns and lights can also void the warranty on the electrical systems of your bike.
Fitting improperly designed crash/leg guards
Royal Enfield bikes are pretty heavy for most riders and it can be a task to pick them up if they fall accidentally. Crash/leg guards are very popular on them as they can save the driver at the time of a mishap while also protecting the bike. However, poor quality and badly designed leg guards can do more harm than good to you and the bike during a crash situation. If the leg guards are too stiff, they can transfer the entire force of the bump to the main frame resulting in permanent damage to it. Also, low-quality ones can easily bend and may end up hurting the bike's rider. A leg guard should also not obstruct the operation of your leg while wearing a shoe. Manufacturer certified leg guards are always the best bet around
Getting low quality and cheap alloys
Wheels are the sole point of contact of your bike with the ground so never think of cost cutting when buying a set for your beloved bike. There have been many instances of newbie Royal Enfield riders fitting their bikes with cheap aftermarket alloys that began to show cracks in just a short matter of time. They can even cause air leakage, wobbly ride and in the worst case scenario, come off the bike while riding. Therefore, if you really want your bike to look good and be safe while at it, shell a bit more money and get OEM units. You can also choose for new flashy rims at the time of buying the bikes from the dealership itself.
Fitting awkward or very wide handlebars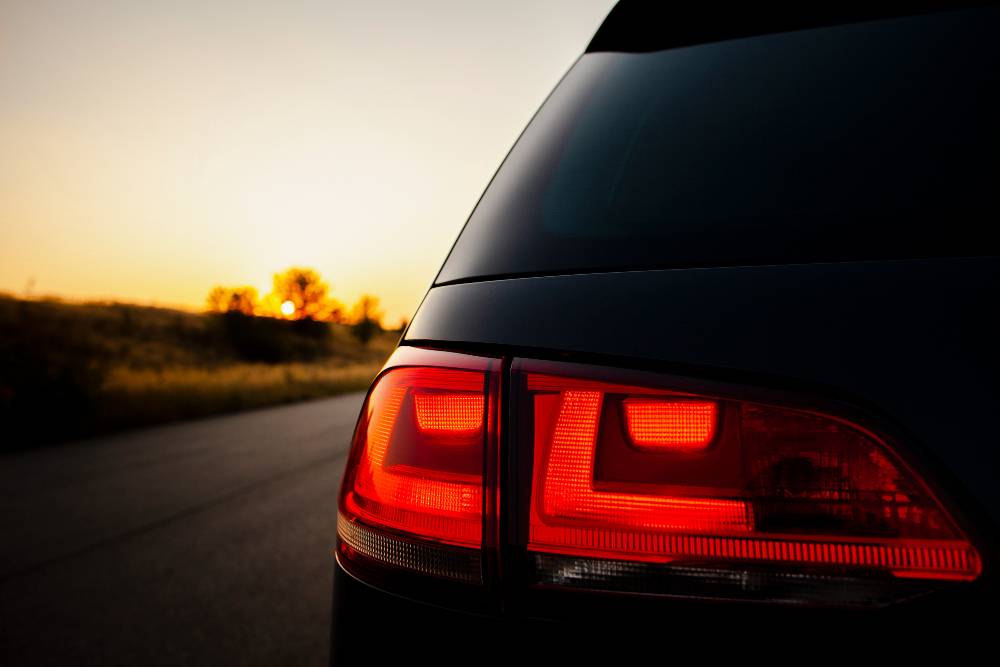 Another element which is modified widely is the handlebar of the bikes. It is not wrong to get a set of customized handle bars to make yourself more comfortable and also to make the bike look more attractive. However, many people go for extra wide bars or cruiser themed high bars just for the sake of aesthetics. This has many disadvantages, first among them being the negative effect on maneuverability. Also, wide handles make riding in heavy traffic a huge pain, often resulting in fatigue. The riding position also gets affected for worse and can lead to back aches and discomfort riding the bike over long distances.
Using cheap/ill-designed aftermarket exhaust systems
For many Royal Enfield bikes are music to the ears and for the same, they go for cheap aftermarket fitments that makes the bike go all kaboom. Use of cheap free flow exhaust pipes which produce more sound than the permissible limit has always been a legal offence in India. Apart from the danger of law and police, one also damages their bikes by using cheap aftermarket fitments. The exhaust valve of the bike can get damaged and the fuel efficiency can get affected negatively. However, if you really want to go for a custom exhaust, make sure they are made by a certified company like Red Rooster or are supplied by Royal Enfield itself.