Lamborghini has recently introduced the Urus S in the Indian market. This new variant, which focuses more on luxury and customization, comes with a price tag of Rs 4.18 crore, making it about Rs 4 lakh cheaper than the Performante variant. Sachin Tendulkar has become the proud owner of the new Urus S, and these are the first pictures of his car.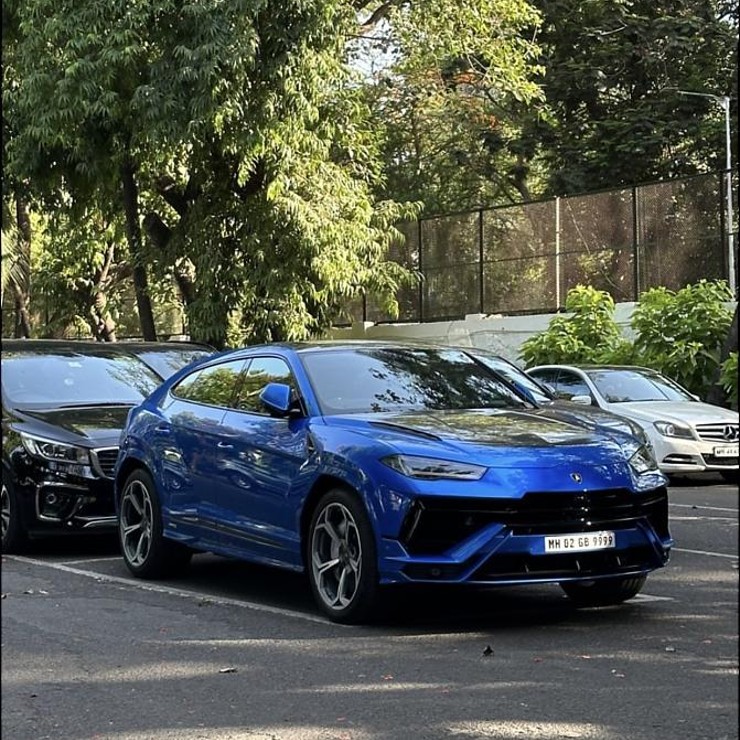 Here the pictures of his latest Urus S as posted on Team-BHP. One of the key differences between the Lamborghini Urus S and Performante is the suspension setup. The Urus S is equipped with an air suspension system, while the Performante features a lowered, fixed-coil setup designed for enhanced handling. The Urus S offers adjustable height and provides a more comfortable driving experience. Additionally, the S variant offers three different off-road modes: Sabbia (Sand), Neve (Snow), and Terra (Mud).
Also read: 10 DC Design cars & how they look in the REAL world: Maruti Swift to Mahindra XUV500
The Urus S boasts a sportier-looking new bumper and a bonnet with cooling vents. It also comes with standard leather upholstery that can be customized with Alcantara. However, we are unsure about the specific material chosen by Sachin Tendulkar for his new Lamborghini.
Under the hood, the Urus S is powered by a 4.0-litre twin-turbocharged V8 engine that delivers an impressive maximum power of 666 PS and a peak torque of 850 Nm. With this powertrain, the Lamborghini Urus S can accelerate from 0 to 100 km/h in just 3.5 seconds. The power is transmitted to all four wheels through an 8-speed automatic transmission.
Sachin's first Lamborghini
This is the first-ever Lamborghini model that Sachin Tendulkar owns. But his garage is full of high-end cars. Sachin keeps and low-profile and that's why, many did not know that Sachin owned a Porsche. He was a regular attendee of weekend drives and would bring out his performance cars during those times. Recently, CS12 Vlogs spotted him driving a white Porsche 911 Turbo S in Mumbai. The spotter caught him driving on the Sea Link twice. Although Sachin's face was not clearly visible, the registration number belonged to SRT Sports Management, which managed Sachin Ramesh Tendulkar, and the entity belonged to his wife, Dr. Anjali Sachin Tendulkar.
Sachin Tendulkar was also seen driving his Porsche Cayenne Turbo on the busy streets of Mumbai. In the video, the premium SUV could be seen in a subtly-done shade of silver. Sachin's Porsche Cayenne Turbo was equipped with an exclusive Techart body kit, which included lower side skirts all around the SUV's body. These sporty-looking skirts, along with the large multi-spoke alloy wheels and low-profile tires, gave the Cayenne Turbo a very athletic and grounded appearance.
Sachin Tendulkar possessed a collection of luxurious cars, with a majority of them being from BMW. Among his notable possessions were the latest models of BMW 7-Series Li, BMW X5M, BMW i8, and a BMW 5-Series. His fondness for the BMW brand extended to privately importing a BMW X5M long before he became the brand ambassador for BMW India.
Also read: Upcoming 2022 Maruti Suzuki Vitara Brezza rendered