Do you really need to go to an authorized service center to service your car, when you can pick a good local garage and get the same job done at nearly half the cost?
Many car owners have been stung by the high cost of service and repairs at authorized service centers, across car brands in India. But yet, they continue to go back to authorized service centers because of the fine print in their warranty booklets.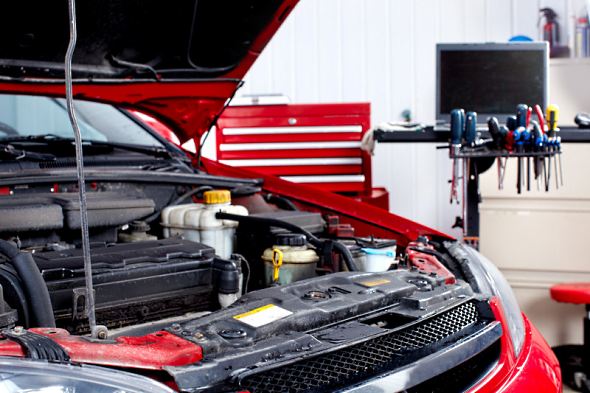 So when is the right time to ditch the authorized service center and pick a good local mechanic? And what all can you trust the local mechanic with? We give you the pros and cons of both scenarios.
Advantage of local garage
Local garages can carry out routine service jobs like an oil change, filter change and a good water wash just as well as an authorized service center can. However, there are distinct advantages with a local garage for routine service.
Since most local garages rely on word-of-mouth publicity to get in repeat customers, they tend to do a satisfactory job. You can also build a personal rapport with the head mechanic and technicians working on your car. At each visit you can ask for the same mechanic to work on your car, as this leads to familiarity with the vehicle. In addition, you can also stand by your vehicle and supervise each and every task that is being carried out – something not all authorized service centers will allow you to do.
The biggest advantage of a local garage is in the labor cost for service and other service charges. The cost of parts and oil will remain the same, if genuine spares are used, but the labor charges will vary drastically.
To illustrate this with an example: An authorized Mahindra service center will charge you as much as Rs. 2,000 for a complete service of the car which includes changing oils (not including oil cost, of course), filters and tightening all nuts and bolts. Any extra job is billed separately, such as if you want your brakes checked, it will incur an additional charge of about Rs. 600 just to open the wheels, check and clean the brake pads.
At a local garage, the cost of a full service on average is only about Rs. 650 and this includes a good water wash, brake inspection, oil changes, filter changes and any other odd jobs. For instance, if you wanted to change your windscreen wipers, a local garage won't charge you any extra labor charges for this 2-minute job. Yet, this very same task attracts a charge of Rs. 250 at an authorized service center. Also see: https://www.cartoq.com/how-to-change-your-wiper-blades/
So while parts cost remains largely the same, the cost of labor is only about 1/4th of what an authorized service center will charge you.
Then why visit an authorized service center at all? Here's why:
Advantage of authorized service center
The main reason why you have to visit an authorized service center especially with a relatively new car is to keep your warranty intact in case of any claims. Authorized service centers maintain a database of all cars that come in for service and keep a service history that is available across dealerships for the brand usually. A service center can refuse to honor a warranty claim in case the car has been repaired outside its network for any reason.
Of course, it's best to keep visiting an authorized service center as long as your car is within warranty, because any parts that need changing will be changed under warranty.
There are other advantages to an authorized service center as well, despite the high cost of labor and other charges. One thing that authorized service centers will have is genuine spare parts in stock, while at a local garage you'll have to procure the spares yourself and may not be really sure of the brand.
And then there are tasks that are specialized, for which a local garage may not have the right equipment. This is especially true of modern cars with ECU (engine control units) that need to be checked and updated with the right kind of software.
Also many mechanics at local garages are jacks of all trades, as in, they work across car brands and may not necessarily be well-versed in a single brand. A lot of the work they carry out is by trial and error; whereas in an authorized service center the technicians are usually trained by the company thoroughly on the vehicle brand – they're masters of a single brand.
The downside to an authorized service center is the time taken for service. Authorized service centers usually have a long list of cars to service, and need prior appointments. Even then it takes almost an entire day for a routine service, due to the long queues as the washing bay or at service lifts for underbody work. And the other big downside is the labor charges for service.
To go or not to go to a local garage?
If your car is new and within its warranty period – going to an authorized service center is definitely called for just to honor warranty claims in case they arise. However, even if your car is still new and within warranty, you could visit a local garage between services for small jobs, such as a general check-up before a long trip, topping up fluids, changing an air-filter, touching up small scratches and dents or carrying out wheel alignment and balancing.
If your car is out of warranty, it's a no-brainer really. For routine services that don't need any complex electronic work, visit the local garage and save plenty of cash. Just make sure you pick up the spare parts, oils and filters yourself, so you know what's going into your car is genuine.
Do let us know where you take your car for service, and do share information about some good local garages in your city.