Two weeks back this question would have an easy answer. But not any more. The new Swift was expected to be a huge hit with buyers, and it is. But Honda has thrown a challenge with the new Jazz by pricing it between Rs 5.5 lakh and Rs 6.06 lakh, which makes it a strong option among premium hatchbacks.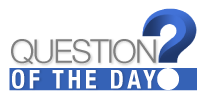 Several CarToq members are facing this issue. Udit Sawhney is an owner of a Honda City Vtec and a Wagon R. So he owns both Honda and Maruti cars, and is well aware of their respective strengths and weaknesses. So he faces an even tougher dilemma: the new Jazz (which is a petrol only) or the Swift diesel.
He wants to sell off his Wagon R, and buy between these two hatchbacks. And the monthly usage is going to be 1,000 km.
Udit, you should also compare these options on the Diesel Decider. It might help you with some conclusions related to cost of ownership, given your monthly usage.
But then, cost of ownership is one aspect. There are other dimensions like driving and handling, mileage, space, brand (and therefore resale value) where the two cars both score well. What would be your advice to Udit, and others like Haren Waghela who had a similar question? Share your suggestions and insights. You might also want to check out the comparison between the two cars here
Want to see your photo feature about that exciting road trip published on Cartoq? Share your details here