In a country like India price is the most crucial factor in deciding what car one buys and when it comes to price, premium hatchbacks and entry-level sedans cost more or less the same. If you've been in the same dilemma then this story will help you decide which segment is right for you.
For instance, a Hyundai i20 is priced in the range of Rs. 4.59 lakh – 8.09 lakh while an entry sedan like the Toyota Etios is priced in the range of Rs. 5.03 lakh – 7.98 lakh, pretty close isn't it? So, how can one decide whether to go for a premium hatchback or an entry-level sedan? To illustrate, we take the top-end variant of i20, Asta (O) is priced at Rs. 8.09 lakh and the top-end variant of Etios, VXD is priced at Rs. 7.98 lakh (ignoring the minor price difference of Rs. 11,000).
Where premium hatchbacks beat entry level sedans
Features
Premium hatchbacks tend to have more features than the average entry-level sedan. Hence, buyers, particularly from the younger generation are particular about features such as Bluetooth connectivity, USB, aux-in ports and steering mounted audio controls.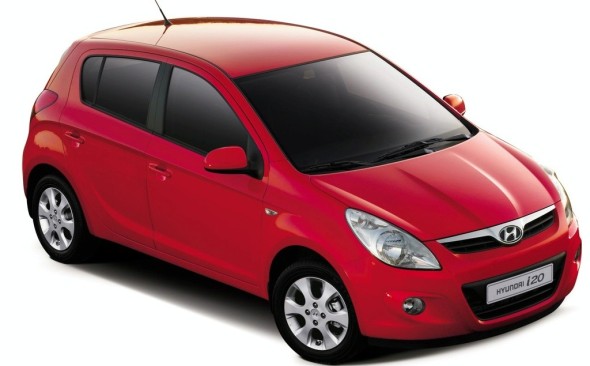 The i20 Asta (O) for example comes with dual airbags with passenger airbag on/off switch, side airbags which are not offered in the Etios VXD. The i20 Asta also gets an electric sunroof with slide and tilt function, in-dash navigation system, electrically adjustable & foldable ORVMs, not available in the Etios VXD. The MID (multi-information display) of the i20 Asta displays  engine running time, outside temperature, date, digital clock and audio display which is not there in the Etios VXD.  Clearly, the i20 Asta (O) has more features in terms of safety, comfort and driving aids than the Etios. This is a general trend when it comes to premium small cars and entry level sedans. So if you can compromise on features, then you can opt for an entry level sedan but if you can't, premium small cars are the best bet.
Performance
Premium hatchbacks outperform the entry level sedans due to better power-to-weight ratio. The i20 Asta has a power to weight ratio of 72 bhp per ton while the Etios has a power to weight ratio of 68 bhp per ton. To put it in other words in the real world, the i20 diesel accelerates from 0 – 100 kmph in about 13 seconds while the Etios diesel takes about 16 seconds. Therefore a premium hatchback with better acceleration demands less frequent gearshifts than an entry level sedan in most cases. This makes it easier to drive in both city and on open highways. So once again premium small cars are a better bet for those looking for outright performance. If power is not very important to you and if you plan to use your car for sedate driving and laid back commutes then the entry level sedan is for you!
Where entry-level sedan beats the premium hatchback
Space
Sedans are all about space and comfort. The Etios, for instance, has commendable interior space for five and an enormous boot of 595 litres. The i20, on the other hand is best for only four because the rear seat has a hump (transmission tunnel) and can comfort only two. Though most premium hatchbacks have split folding rear seats to increase luggage space, it may not suit you if you embark on a trip with four people on-board.
Comfort
Comfort wise a sedan, with its long wheelbase and soft suspension can soak up road bumps and uneven surfaces better than most hatchbacks. Ride quality is more important during long drives and hence sedans usually have an edge over premium hatchbacks on this front. However some premium hatchbacks are more comfortable than the entry level sedans that their prices clash with, so it's best to take a test drive and decide.
Summary
It all boils down to what you expect from your car. If you primarily use a car in the city and are particular about features and performance, go ahead and pick your favourite premium hatchback. If you frequently travel long distances with your family and carry a lot of luggage an entry-level sedan will suit you best!