Snapshot – Modern day turbo diesel cars produce boat loads of torque but then again, the torque takes a while to kick in what with the turbocharger taking a while to get into the boost zone. Diesel cars don't like high revs either as they feature heavier engines that are more at home cruising that redlining.
On the other hand, powerful petrol engines are more responsive right from word go and love getting revved. Therefore, it comes as no surprise that dyed in the wool enthusiasts live high revving, peppy petrols than turbo diesel powered cars. If you love driving and are on a budget, here are six petrol cars priced under 8 lakh rupees to satisfy your rev-lust.
Maruti Suzuki Alto K10
The Maruti Suzuki Alto K10 is the least priced pocket rocket money can buy in India. A rev-happy 1 liter K-Series petrol engine that outputs 67 Bhp-90 Nm, a slick shifting 5 speed manual gearbox, a super light steering and a 760 kilogram kerb weight gives it plenty of pep for city drives. The car's prices start from 3.15 lakh rupees. The Alto K10 misses out on safety features though, making it a potentially unsafe car at higher speeds. So, if you do end up buying one, drive responsibly.
Honda Brio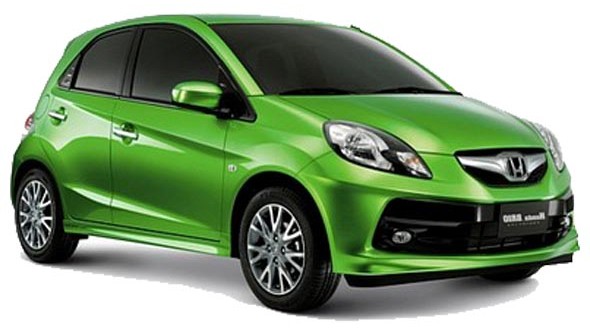 Compact, powerful and sporty. These words sump up the Honda Brio hatchback, which is powered by a 1.2 liter petrol engine that outputs 87 Bhp of peak power and 109 Nm of peak torque. Firm suspension, compact dimensions with small overhangs and a light steering means that the Brio is quite chuck-able. The Brio also impresses with its stability at higher speeds on the highway, a trait that isn't very common among smaller cars. The car starts at 3.99 lakh rupees and in terms of bang for the buck, there are few cars that come close.
Ford Classic
Hatchback price, sedan body style with performance that can put a smile on your face everyday. That's the Ford Classic for you. One of the best driver's cars south of 10 lakh rupees, the Ford Classic is a rebadged and repositioned, previous generation Ford Fiesta sedan. The car does take a hit when it comes to build quality as signs of cost cutting are evident in terms of interior plastics and the gauge of metal used for the doors. However, the pure and direct feel of the full hydraulic steering, an able chassis and good suspension set up make sure that the 1.6 liter Duratec engine's 100 Bhp-140 Nm are used optimally. The Ford Classic petrol sedan starts at 4.88 lakh rupees.
Toyota Etios Liva TRD
Toyota's top-of-the-line hatchback is the Liva equipped with an engine borrowed from the Etios sedan. The Liva TRD gets a sporty body kit to go with the improved performance. The car is powered by a 1.5 liter petrol engine that is rev happy. This motor outputs 89 Bhp of peak power and 134 Nm of peak torque. A five speed manual gearbox is standard. The Etios Liva TRD is priced at 6.05 lakh rupees.
Fiat Linea T-Jet
Another car that offers great performance at a terrific price is the Fiat Linea T-Jet. The sedan gets a 1.4 liter turbo petrol engine that pumps out 114 Bhp of peak power and 207 Nm of peak torque is a class leader among its peers. The Linea enjoys a vault like build that assures its occupants while the suspension set up is sporty yet reasonably supple. In a nutshell, if you have about 7.44 lakh rupees to spare and want a petrol car that is fun to drive, built very well and is  a safe package, the Linea T-Jet is the one for you.
Volkswgen Polo GT TSI
A hot hatchback, the Volkswagen Polo GT TSI is packed with technology that makes all other hatchbacks look very yesterday. The car features a 1.2 liter TSI turbo petrol, outputting best in class figures of 103 Bhp and 175 Nm. A seven speed DSG dual clutch automatic gearbox effects gear changes that are faster than most drivers manually can. The car also is packed with safety features such as dual airbags, ABS+EBD and electronic stability program. To sum it up, the Polo TSI is one of the safest, petrol performance cars under 10 lakh rupees. The car is priced at 8 lakh rupees.