The 2010 Auto Expo will see a whole bunch of small cars
Update: Latest launches from the 2010 Auto Expo. (click the link!)
Volkswagen Polo
Production of the Volkswagen Polo has already started, and the compact car is expected to be Volkswagen's main push in the Indian market in 2010. The company has not had a small car in India, one of the world's main small car markets, and this was a major gap. The Polo is expected to be very competitively priced. It is a great looker, though automobile enthusiasts would be disappointed that the more sportier Polo models would not be brought to India by Volkswagen anytime soon.
The Volkswagen Polo small car would be produced from the company's Chakan plant near Pune. VW is planning to grab ten per cent of the market share in India in the next four to six years, and the Polo and future small cars planned will be the main thrust of its strategy. Fiat Punto, Maruti Suzuki Swift and Ritz, Chevrolet Beat, Ford Figo, Hyundai i20 and Tata Indica Vista would be the competitors to the Polo. 1.2 liter petrol engine now, and a diesel later.
Volkswagen Up!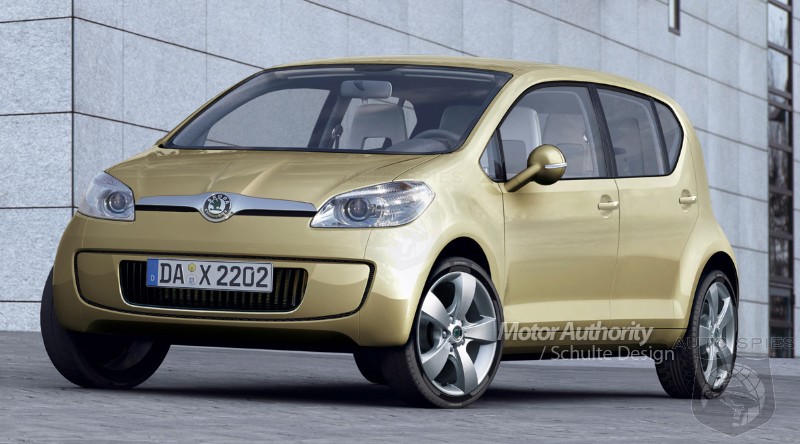 Vollkswagen is still considering this car for an India launch. The VW Up! would in all probability make an appearance at the Auto Expo 2010, but the company would look at the audience response and decide what to do with it later.
Chevrolet Beat
General Motors has had a small car in India for a while – the Chevrolet Spark. It has been doing reasonably well too, thanks to a very tempting free maintenance offer. However, there is major sales to be gained from the segment just above the Spark, and that car would be the Chevrolet Beat. General Motors is pulling out all stops to ensure the Chevrolet Beat is a success. Aggressively styled, the Beat is bound to sell on its looks, and we expect it to be a crowd puller at the Auto Expo 2010. GM has plans to export the small car to international markets. Only petrol, no diesel Beat for the time being.
Ford Figo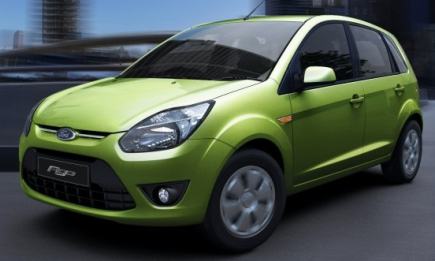 Ford is another company which will use the Auto Expo 2010 platform to promote its car. The Ford Figo is not ready for production as far as we know, and while the car will be unveiled at the Expo, we do not expect sales to start for at least six months. Ford would definitely announce more details about the car then. Currently, Ford does not have a small car, and white its small sedan – the Ford Ikon is selling well – it is really long in the tooth. And who wants Maruti and Hyundai to run away with the small car market anyway! Not much info is available about the Figo at this point, but we remember there ws major interest in this small car when it was announced by Ford a few months back.
Nissan Micra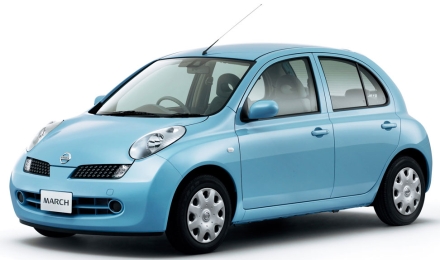 Nissan has plans for a small car to be manufactured in India – and 2/3rds would be exported. But it will be available in a hatchback and sedan versions. Even the name is not fixed – it could be Micra, or March. There would be petrol and diesel versions. Official launch would happen only by the end of 2010. The current Nissan Micra, though, is almost certain to make an appearance at the Auto Expo in January.
Toyota small car EFC
A small car from the company that has not made a single mis-step in the Indian automobile market – how is that? That is what the upcoming small car from Toyota will be. The company is not close to building its small car – however, we can expect to see a concept or prototype of the so-called EFC from Toyota at the Auto Expo 2010. If there is any car that we can predict would be a success without having a bit of info with us, it is the Toyota EFC concept. Toyota has already said they will be displaying up to 13 separate vehicles at the Auto Expo – public interest though is expected to be on the EFC small car as well as the upcoming all-new MPV from Toyota.
Bajaj-Nissan small car
Remember the ultra low cost small car Bajaj showed off prior to the Auto Expo 2008? That has gone off the radar – but there definitely will be a small car (probably ultra low cost) being developed by Nissan-Bajaj. As production is expected only in 2010, at best, we will see an early prototype or mockup at this Auto Expo.
Chevrolet Spark electric
The Chevrolet Spark Electric – rumoured to be named the Electra – is also going to be a major attraction. GM has worked with Reva to produce this car. None of us have seen the Spark Electric small car yet. Essentially, this will be a Spark with its petrol engine chucked out and an electric motor plonked in. Weight reductions also can be expected to extend the range of the car. As we do not have a single practical electric car in India (Sorry, Reva) from any of the major manufacturers, there is bound to be a lot of interest in this car. There is no info at this point about the expected price and performance of the Spark Electra ? Electric however. Much would depend on that. There are rumours about a price cut for electric cars due to the government planning to encourage them – but there is no confirmation about anything yet. Other electric cars at the Auto Expo 2010 might be the Tata Indica electric and Reva NXR and NXG.
Honda small car (2CV?)
This small car from Honda might not not appear at the Auto Expo 2010. The company is working on it, and rumours are that it would have a 1.1 liter petrol engine – but we don't think things are at a stage where the company can show off a prototype.