While Hyundai cars remain popular in urban areas, the brand has registered a massive 17% growth in rural markets.
India's top SUV maker, Hyundai, remains a popular choice and a common sight in urban parts of the country. With rising demand from the hinterland, Hyundai Motor India is strengthening its presence by establishing more sales outlets and deploying mobile service vans to provide doorstep maintenance. With the expansion, Hyundai Motor India is also providing employment and currently employs over 5,000 people to serve in these areas. Here is how Hyundai Motor India is strengthening itself in rural areas of the country.
Also read: Mahindra XUV900 Coupe: New Details Surface
A New Sales Milestone
Hyundai Motor India also achieved a new milestone by crossing 1 lakh car sales in the rural markets in CY 2022. Hyundai's aspirational model line-up, starting from the Grand i10, covers families with various budgets. There is a car choice in every budget, including the AURA, Venue, Creta and Alcazar. Hyundai's sales data show that the demand from the country's hinterlands remains similar to that of urban customers. The Grand i10 NIOS, Venue, and Creta remain the top-selling cars in the rural areas of the country, just like in urban areas.
Range of Cars to Perfectly Suit Rural Markets

With the penetration of technology like mobile phones in rural areas, customers are inclined towards feature-loaded vehicles. Hyundai cars, starting from the Grand i10 NIOS, offer some of the most unique features in the segment.
Also, since rural roads are not as well-made, customers want to choose cars with higher ground clearance. All popular Hyundai cars, like the Grand i10 NIOS with 165mm of ground clearance, the Venue with 195mm of clearance and the Creta with 190mm, are perfect for such roads.
Massive Sales Network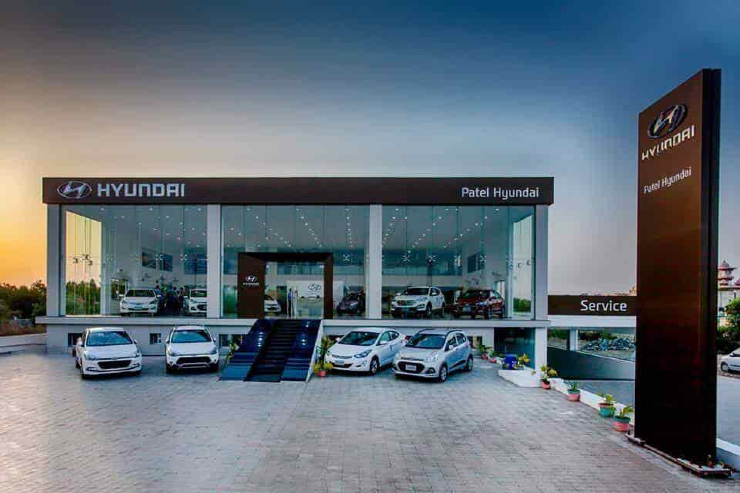 Hyundai offers one of the biggest sales and service networks in India. The brand already has 1,485 service outlets spread across 935 cities in the country. In rural areas alone, Hyundai India has more than 600 outlets, and these service centers are equipped with 97% service facilities.
After-sales service is an important aspect of car ownership in India. With the higher number of service centers and sales points, penetration across the region increases, and that naturally increases trust among rural markets. Higher trust in a brand converts to higher sales, and the latest data, with a 17% increase in sales, is proof of the same.
Doorstep Service
Not only the sales network, but Hyundai India is also focusing on strengthening the Mobile Service Van (MSV) in rural markets. Hyundai deployed its 100th MSV in Siliguri, West Bengal, and bolstered its Doorstep Service Program in these emerging markets, where the local service center can be far away. The new service is covering even the hardest-to-reach areas and brings in new customers.
Offering Advantages under Sambandh Scheme
Hyundai also captures the interest of farmers, sarpanch and panchayat members, rural and co-operative banks, and tractor owners by offering additional benefits under the exclusive "Sambandh" scheme. Under the scheme, Hyundai offers additional discounts on select models. With 30% penetration of "Sambandh" scheme, indicating its popularity in rural markets.
Also read: 10 DC Design cars & how they look in the REAL world: Maruti Swift to Mahindra XUV500