SUVs have caught the fancy of Indian car buyers in recent years. Size does matter and these large vehicles also end up massaging the owner's ego, apart from providing a commanding view of the road, ample ground clearance and cabin space for weekend adventures. Thankfully manufactures have responded well to the growing need and buyers can pick from 8 different options, all under Rs 10 lakh, on-road pricing.
The largest selling SUV comes from Maruti, the Vitara Brezza and sells over 15,000 units each month. Just for reference, this number is higher than the number of cars Honda managers to sell each month! Do note that only two of the eight options come with 4×4 under this price while four SUV models also come with a petrol engine. Here is a deeper look into all the options, sorted by price. Do note that for most SUVs mentioned below, not all versions can be had in less than Rs 10 lakh on-road price.
1) SUV Cars In India Below 10 Lakhs: Tata Nexon
Price: Rs 7.11 lakh onwards (on-road before discounts)
Discounts: 1st Year Insurance @ Discounted Price of Rs 13000 + Rs 15K Exchange
Versions under Rs 10 lakh: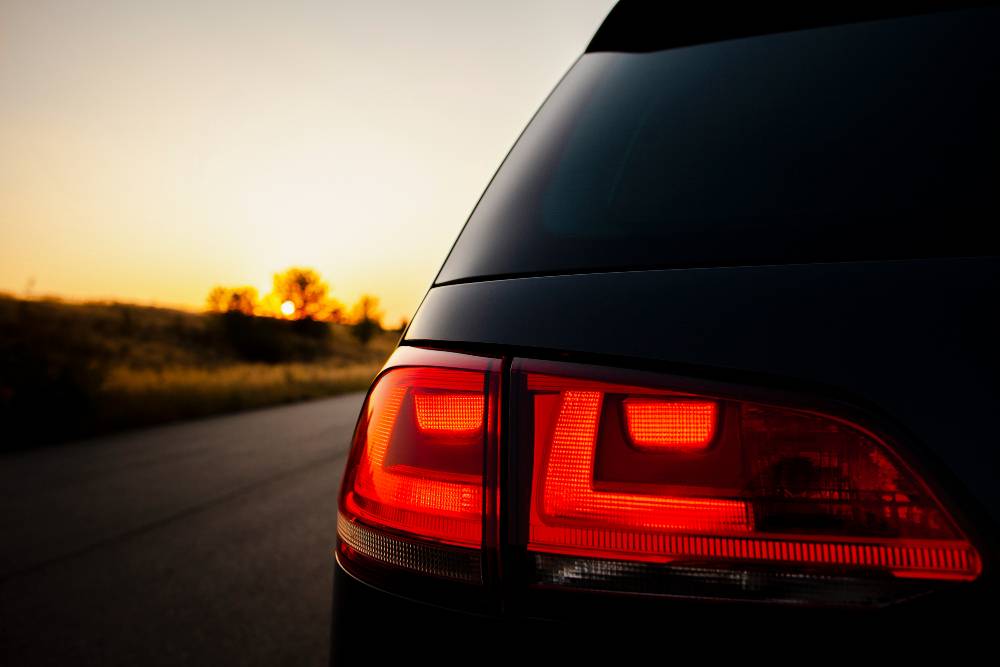 The most affordable SUV in India is the Tata Nexon and the affordable sticker price comes without stings attached. Further, this is the safest SUV you can buy in India under Rs 10 lakh. Though only the lower and mid level of the petrol and diesel models come under this price, clever strategy by Tata Motors has ensured that buyers can pick the AMT variants of any of the fuel types under Rs 10 lakh! The Nexon itself looks big for a sub 4 meter vehicle, essential to massage to the owner's ego. It also gets a very spacious cabin and Tata has worked hard to deliver the comfort factor. Drive this vehicle over bad roads and you will be impressed with its composure!
The petrol Nexon comes with a 1.2 litre turbo charged petrol motor that delivers 110 PS of power and is mated to a 6 speed manual gearbox – these figures are on par with say the EcoSport petrol. The diesel unit is larger, being a 1.5 unit with 110 bhp on tap. Infact, in the compact SUV segment, the diesel Nexon is our pick. Whats more, its the only compact SUV to offer an optional AMT with both fuel types. Both the engines get driving modes and though aren't very smooth, offers reasonably good performance for the heavy Nexon. Do note that the Nexon is the safest SUV in its segment as per recent NCAP tests and this is a strong selling point.
With the Nexon, you get to own a good looking large vehicle at a value based price. Tata has ironed out niggles and their cars now come with great after sales support too. The Nexon no doubt makes for a good purchase.
Pros:
Looks nice for a compact sub 4m product
Space on the inside, comfort levels
Drives nice – the modes do work!
Safe and solid product from Tata
Cons
Petrol engine isn't as refined
Sales:
Aug: 4499
Sep: 4297
Oct: 4608
Latest update: Kraz edition launched in Sep 2018
2) SUV Cars In India Below 10 Lakhs: Maruti Gypsy
Price: Rs 7.12 lakh onwards (on-road before discounts)
Discounts: N/A
India's most affordable 4×4 is the good old Maruti Gypsy and is still a big hit in various 4×4 groups and why not? With a peppy 1.3 litre petrol motor and light weight, the Gypsy gets good performance for both on and off-road usage. It gets a manual 4×4 transfer case with low ratio as well. Modified properly, it can compete with the best of 4x4s on sale in India and this vehicle is a regular at off-roading events across the country. Bare to the bones, the Gypsy is not your everyday car but one that can serve you for over a decade without requiring any major maintenance at all. The design has largely remained unchanged since its launch and so have the interiors. Basic, utilitarian and made for a purpose, there are no creature comforts at all. But this one can carry as many as 8 people in comfort with the side facing rear seats through any terrain, a reason why it is still so popular for jungle safaris as well as off-road adventures. However, ride quality is bouncy and good only when you load it up with passengers and their luggage.
This is one area where Maruti has made no effort to make an everyday 4×4 for Indians. The new Jimny was highly anticipated but Maruti has made no official statements about its launch in India. Till then, to satisfy 4×4 fantasies of adventure seekers, the Gypsy is the only petrol option. It has been proving its reliable credentials for years now by serving various armed forces.
Pros:
Go anywhere capability
Peppy petrol, reasonably efficient too
Long term reliability and maintenance
Relatively lower price as compared to other 4x4s
Cons
Uncomfortable – hard ride quality
No creature comfort at all
Sales:
August: N/A
September: 283
October: 228
3) 7 Seater SUV cars under Rs 10 lakh: Mahindra Thar
Price: Rs 7.8 lakh onwards (on-road before discounts)
Discounts: Benefits of upto Rs 6000
Yes, another 4×4 in the list. But let us warn you – if you are looking for a car primarily meant for family use, skip to the next car in the list. The Thar is manufactured for a reason and that is to ferry people in rural markets or to have a reliable workhorse for your farm or estates. Do note that only the Di model is available for under Rs 10 lakh on road and gets an optional 4×4 as well. The CRDe model, the one that looks and feels better is about Rs 11 lakh on-road.
As you can see here, the Thar Di wears an old school theme and frankly, looks basic. Step inside and the same theme continues – its made for a purpose and so we won't complain much. Apart from a lockable glovebox, no other creature comfort is offered.
The Di Thar comes with a 2523cc engine which puts out just 63 bhp of power (the Eeco puts out 73 remember?) along with 195 Nm of torque. It is mated to a 5 speed manual gearbox which average shift quality. However, the gearing is rather tall which does help you during highway cruising of 90-100 km/h and the engine is fairly efficient too, delivering an easy 11-12 in city usage. If you hit rural markets of states like Rajasthan you will see a lot of these working overtime, hauling no less than 12-15 people along with goods and even animals! Overall, the Thar is more of a recreational vehicle for city dwellers like us and for pure family use, it can be skipped.
Pros:
Most affordable diesel 4×4
Can take in a lot of abuse
Requires minimal maintenance
Cons:
Feature stripped
Looks Basic
Not your every drive!
Sales: (clubbed with CRDe)
Aug 669
Sep 631
Oct: 701
4) SUV Cars In India Below 10 Lakhs: Mahindra Bolero
Price: Rs 8.57 lakh onwards (on-road before discounts)
Discounts: N/A
Another Mahindra in the list is the Bolero, the largest selling Mahindra passenger car model in India. Drive outside the confines of your metro city into small towns and rural markets or towns based in mountains and you will be amazed with the number of Boleros on the road. This rugged MPV continues to bring in great revenues for Mahindra and is available in various body styles including pick-ups. However we will concentrate on the passenger version here, the latest sub 4 meter version which is called the Bolero+. Mahindra cleverly shaved off some length from the bumpers of the Bolero in order to get it under 4m in length. Next, they introduced a diesel unit with capacity of less than 1500cc. These two factors allowed the Bolero to enjoy small car tax benefits which means in terms of value for money, you can't get a bigger 7 seater for your money. The top end version for example retails at an onroad price of Rs 9.7 and gets audio system with Bluetooth, a proper driver info display, air-con with heater, front demister, all four power windows and even voice massaging system! Slap on a set of great alloy wheels with wide tyres and you will get a show stopper for sure. However, the small 1500cc engine shows its weak side when you drive this vehicle with a full load of passengers and air-con running.
The Bolero+ continues to look old school but this goes down well with a large set of buyers. Step inside and the same story continues – we dont remember the last time Mahindra updated the Bolero's cabin. Space is good in the 1st rows but not so at the back – the last row also sees the vehicle using side facing jump seats.
But the Bolero offers an easy drive for the size and comes with bullet proof reliability. Safety isn't its fore (no ABS, no airbags) but as we said, this is one of the backbones of rural markets and smaller towns. The Bolero continues to set sales charts on fire…
Pros:
Substantial vehicle for the price
1.5 diesel offers ample low end grunt
NVH levels are superb on the inside
Old school design works well for most
Cons
No safety aids
Limited passenger space
Not an everyday personal vehicle
Sales
Aug: 6030
Sep : 7046
Oct: 7222
5) SUV Cars In India Below 10 Lakhs: Maruti Vitara Brezza
Price: Rs 8.69 lakh onwards (on-road before discounts)
Discounts: None
India's largest selling SUV is one of the few cars that are high in demand and come with no discounts or offers whatsoever. Believe it or not, the Vitara Brezza was the fifth largest selling vehicle across India for the month of October 2018. For under Rs 10 lakh on-road, you can pick from the base LDi, VDi and even the automatic variants of AMT VDi. The Brezza, when launched, was a smart looking urban SUV and with time, Maruti has worked on aesthetics too. For example, the higher (and more expensive) versions get blacked out roof and black theme for the alloy wheels. The lower and mid versions however do look bland. Step inside and the Brezza feels like any other Maruti due to sharing of parts and a familiar design. The VDi does miss out on mood lights, touchscreen infotainment or the door armrest and does look sober in our opinion. However, comfort levels are high and space up front is nice. The 2nd row is more or less similar to other compact, sub 4 m SUVs which means good space for 5 adults. However, no rear air-con vents here.
The highlight here is the 1.3-litre DDiS motor, the most widely used diesel motor in India. Given the Brezza's relatively lighter weight as compared to rivals, it offers very good performance and fuel economy. And we recommend the AMT version if you have a lot of city runs to do. The Brezza handles very well, more like a grown up hatchback and Maruti has tuned the steering and suspension very well for enthusiasts. That said, ride quality is definitely not as good as the EcoSport's.
Given its mass appeal, long term reliability and great dynamics, the Brezza is an excellent compact SUV. Just that the more expensive versions are the ones to pick, not the LDi / VDi trims.
Pros:
Excellent dynamics
Decent space, comfortable seats
Reliable and peppy diesel motor
High resale value, long term maintenance is low
Cons:
No petrol option
Cabin quality is not a match for the EcoSport
Feature stripped LDi / VDi models
To common on the roads (if that effects you)
Sales:
August: 13,271
September: 14,425
October: 15,832
Latest update: Brezza AMT launched
6) SUV Cars In India Below 10 Lakhs: Ford EcoSport
Price: Rs 8.83 lakh onwards (on-road, before discounts)
Discounts: Rs 25K Cash Discount + Dealer End Insurance Benefit at Slight Lower Prices (November)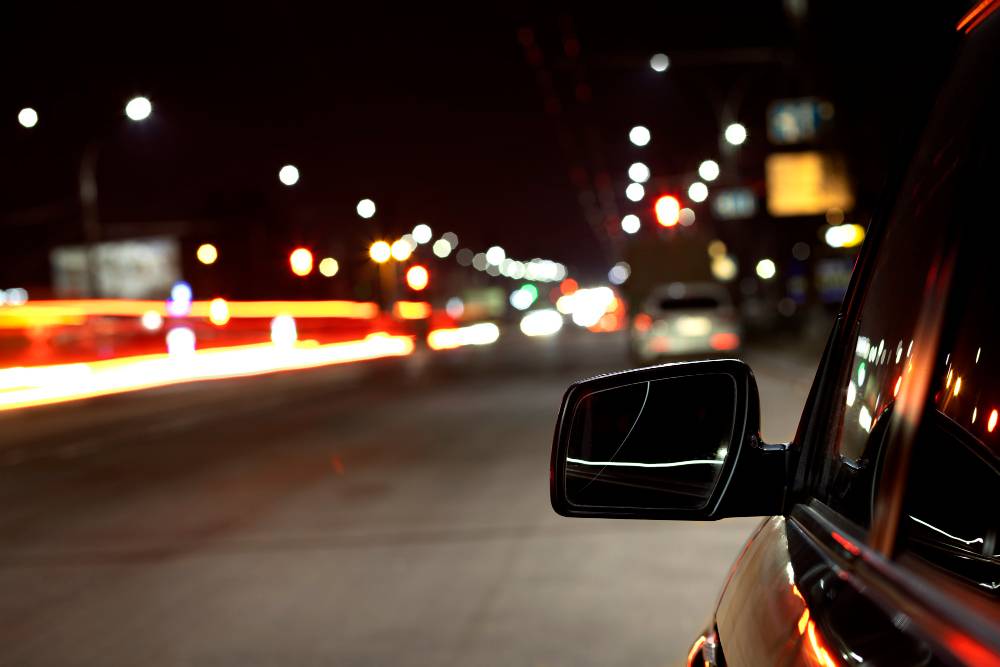 We have been a fan of the EcoSport ever since its launch way back in 2013 – it is a hot looking compact SUV. However, in this list of Rs 10 lakh cars, only the base and one up version with the petrol or the base version with the diesel engine can be bought.  Nevertheless, recent tweaks have made the EcoSport even more appealing and those gorgeous alloy wheels on higher trims look bling! The cabin remains a strong point, delivering an up-market feel with usage of high quality materials. Its a practical place to be in and the seats hug you well. The doors also close with a re-assuring thud, just what we need from our 'larger' cars.
The EcoSport comes with a 1.5 petrol and a 1.5 diesel unit – the former also gets an automatic but that is way too expensive to be in this list. The new petrol engine comes from the Dragon Series of family engines – we all know the shift towards petrol powered cars and the EcoSport is rewarding to drive for petrol heads. The diesel does not disappoint either, being smoother than the Brezza and quicker than the Nexon. So while you might just be able to get the base Ambiente but still gets ABS, dual airbags, rear parking sensors, all four power windows, electrically adjustable outside mirrors and even an audio system with Bluetooth. Impressive. Ford also claims one of the lowest running costs for the segment which indeed is the icing on the cake. Another USP is the way this Ford drives, like a mature and much larger vehicle.
Pros: 
The updated EcoSport looks great
Cabin quality, body hugging seats
Power petrol, potent diesel
Low running costs, solid build quality
Cons:
More expensive than the Brezza
Narrow rear seat is best for two adults
No diesel auto unlike Brezza / Nexon
Sales: 
August: 4435
September: 3789
October: 3957
Latest update: EcoSport S Review
7) SUV Cars In India Below 10 Lakhs : Renault Duster
Price: Rs 9 lakh onwards (on-road, before discounts)
Discounts: No offers are applicable on Petrol, 85PS variants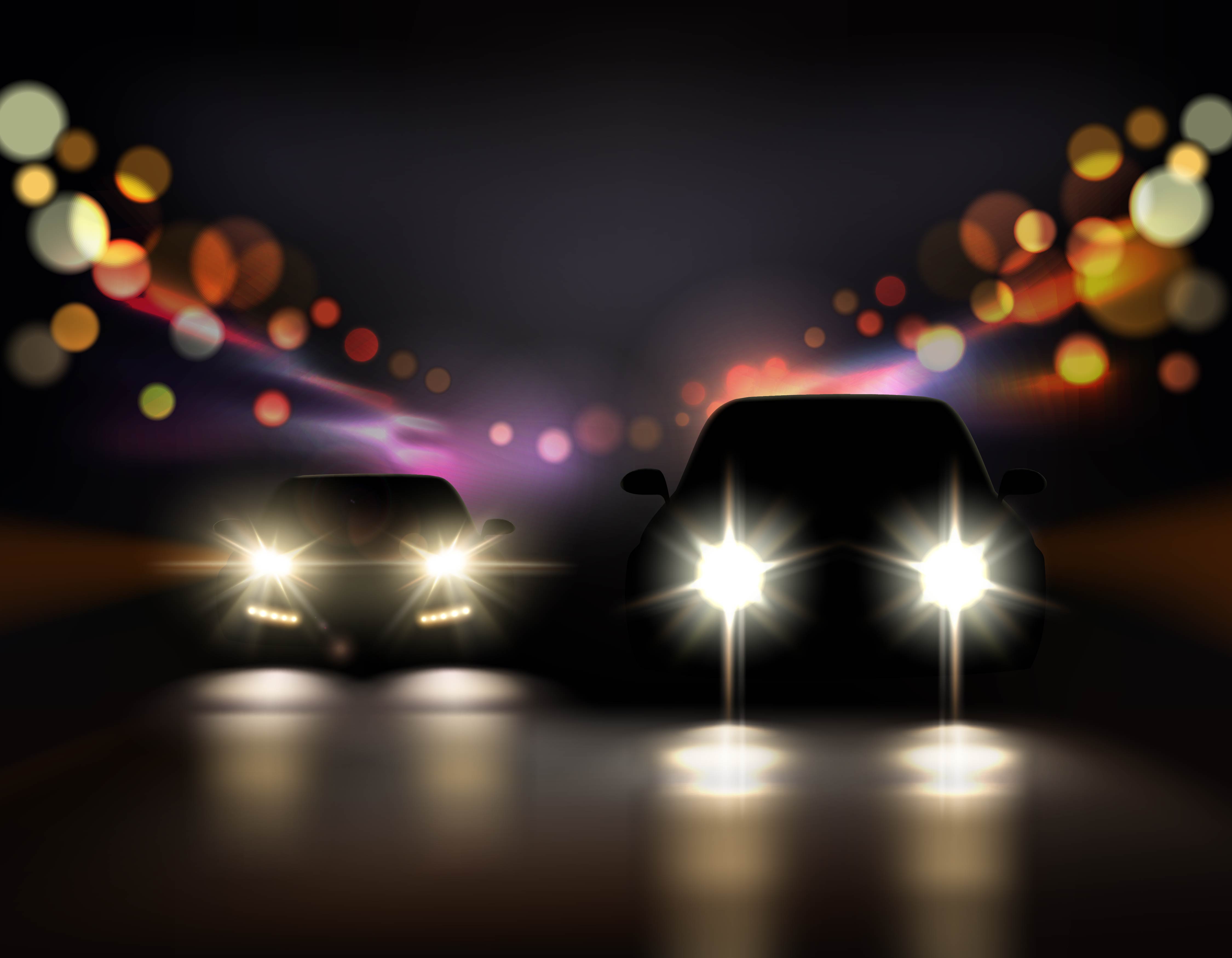 Priced as much as the EcoSport or the Brezza, the Duster is the most affordable 4m+ family SUV in India. But, the cheapest versions are petrol powered. Fret not, under Rs 10 lakh on-road, post discounts, you could just about buy the base 85 PS RxE model but that doesn't excite us much. Buy this only if you have a monthly usage of say 1800-2000km or more. Otherwise, the 1.5 petrol does just fine. The RxL, in the Rs 10 lakh budget, gets air-con, tilt adjustable steering, all four power windows, audio system, rear arm-rest, electrically adjustable and foldable outside mirrors,  rear wash wiper, ABS and a driver side Airbag. The Duster's shape hasn't changed since its launch though updates to the bumper, grille and lamps have kept it fresh.
The Duster's USP is the feeling of having a large SUV (as compared to sub 4 m options) and this is also evident once you step inside the cabin. It really is very spacious for five large adults and so is the massive boot. However, the cabin design is now beginning to feel dated and quality levels aren't too impressive either. A highlight is the way this SUV rides over broken roads – the composure and ability to absorb bad roads is excellent.
The Duster makes sense for those who want a proper 5 seater SUV with a large boot at an affordable price and want a petrol engine. That said, there are a lot of shortcomings, no wonder sales are the least in the segment.
Pros: 
Big car, small price
Excellent ride quality
Spacious cabin, large boot
1.5 petrol is smooth and punchy
Cons:
The design is becoming too old
Cabin design remains a sore point
Poor resale value
Sales: 
August: 613
September: 616
October: 750
8) SUV Cars In India Below 10 Lakhs: Mahindra TUV3OO
Price: Rs 9.5 lakh onwards (on-road, before discounts)
Discounts: Upto Rs 38,000 cash, upto Rs 15,000 exchange bonus (November)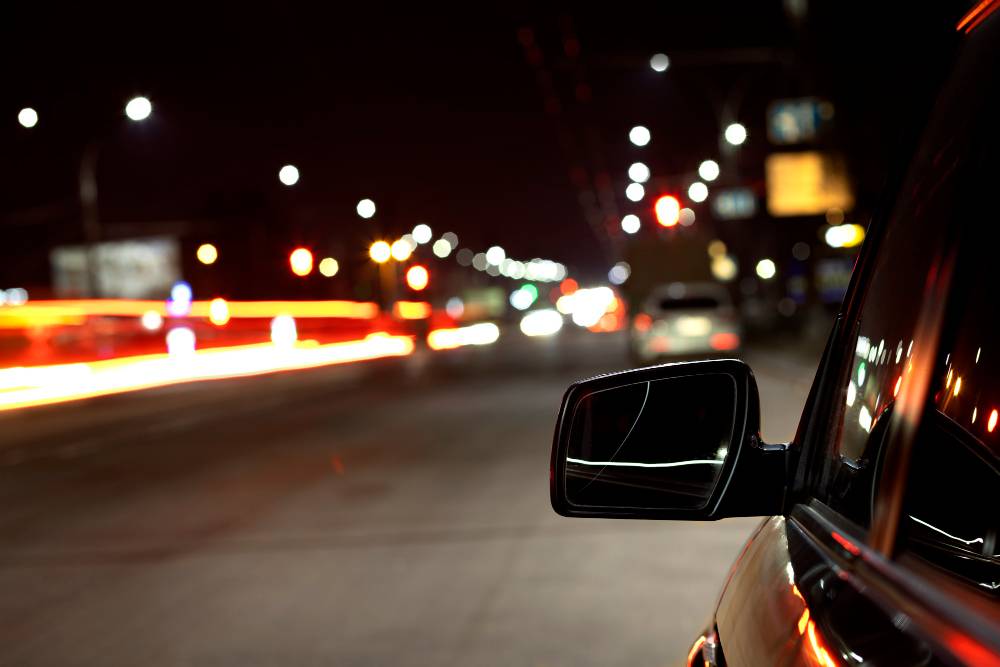 The most rugged and butch looking compact SUV (SUV under 4m in length) is the Mahindra TUV3OO and also the 8th vehicle here. The boxy design works well for a lot of owners and its the TUV that gives you the most ego massaging driving experience. It also looks larger than the EcoSport and Brezza and this works well in terms of road presence. The front grille does remind us of the Jeep brand and enthusiasts love spicing up the looks further with wider tyres and alloy wheels.
Getting inside is tough as compared to other SUVs but once seated, you are surprised with the fit and finish levels as well as above average cabin design. Given the massive discounts, you can pick from the base T4+ or the one up T6+ variant. The latter gets an infotainment system with 4 speakers, Mahindra BlueSense app compatibility, air-con, power steering, all four power windows, dual Airbags, ABS and even a rear was wiper. And unlike the EcoSport / Breeza, this one has a unique 3rd of seats that makes this a 7 seater. However, the last row is best for kids or adults not over 5.4 in height. Further, getting into the 3rd row is a task as you need to climb up from the back door.
Powering the TUV is a 1.5-litre turbo charged diesel unit that offers excellent NVH (noise, vibrations, harshness) levels – infact, on the move, the TUV is impressively quite on the inside. However, outright performance is lacking due to its weight and the TUV feels best under 3000rpm. Its not as efficient as the Breeza or the EcoSport either. The gearshifts are smooth though and there is also an optional AMT but will not fit in the budget mentioned here. Mahindra also sells a longer TUV Plus but price for that start upwards of Rs 11 lakh on-road. Lot of variants you see!
To summarise, the 7 seater TUV is a great product from Mahindra, comfortable and smooth but lacks the eagerness of rivals or a spacious 2nd row.
Pros: 
Looks big – good for massaging owner's ego
Commanding driving posture
Smooth diesel, NVH levels are excellent
Body kits available at dealer level
Cons: 
Extra weight hampers performance
Cramped 2nd row
Subjective looks
Dynamically not as good as rivals
Sales:
August : 1966
September : 1786
October: 2113
Latest update: TUV300 Plus launched