Tata Motors entered the premium hatchback segment very recently. They launched their first product Altroz premium hatchback in the market earlier this year and just like many other Tata products, it was also one of the most anticipated cars from the brand. The Altroz quickly became popular among buyers because of its unique styling, features and the price. It competes with cars like Maruti Baleno, Hyundai Elite i20, Honda Jazz in the premium hatchback segment. It is available in both petrol and diesel engine options and here we have a video that shows an Altroz hatchback which has been fitted with an aftermarket CNG kit.
The video has been uploaded by Car Garh on their youtube channel. The video basically gives an overview of the Altroz that gets an aftermarket CNG kit installed. The video also mentions the total cost of this installation and discusses about the pros and cons after installing this kit. The Altroz premium hatchback seen in the video is a top-end trim XZ+ petrol vehicle that means it comes with all the bells and whistles that Tata offers.
Also read: Tata Motors puts talks with Chinese car makers on hold due to border tensions
The Altroz is fitted with an aftermarket sequential CNG kit from Lovato company. Under the hood, the ECUs, injector are all neatly installed and the nozzle to fill in the gas is also under the bonnet. All the piping and wiring work done on the car looks neat. The CNG cylinder is placed inside the boot which is  normally where you find one and this has taken up some space inside the boot. Even then, the user can easily access the spare tyre which is placed under it.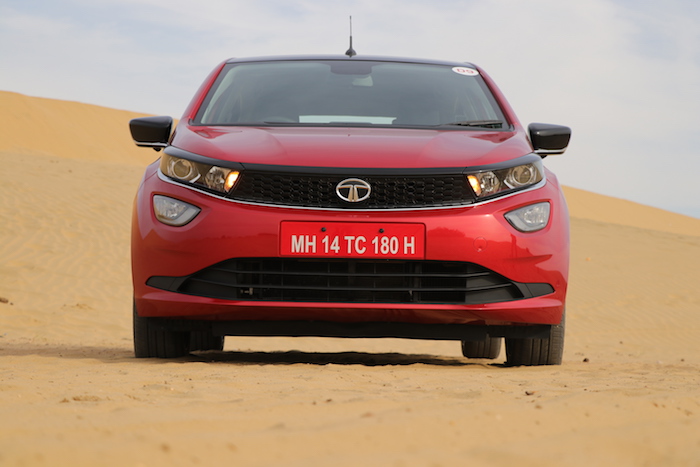 The video says that the kit was recently installed and no issues in terms of power and performance has been felt so far. As this is a CNG vehicle there is chance that it will be generating lesser power than what it will generate if it was running on petrol. Driver can switch between petrol and CNG whenever he or she wants using the switch that is installed right next to the engine start stop switch. The price of installing this kit was Rs 38,000 and the prices may vary depending upon the area.
Tata Altroz is powered by a 1.2 litre naturally aspirated petrol engine that generates 85 Ps and 114 Nm of torque and the diesel version is powered by a 1.5 litre unit generating 90 Ps and 200 Nmof torque. Both the engine options are available with manual transmissions only.
Also read: 2020 Hyundai i20 in a full walkaround video