A few of weeks ago, DWS Auto had reported the Tata Aria's dismal sales figures in March and had suggested that it would be better for Tata to launch a no-frills two-wheel drive version at under Rs. 10 lakh to start with. It turns out, that is exactly what Tata plans to do in the near future.
Yes, Tata Motors is planning to launch a front-wheel-drive version of its Tata Aria crossover. According to NDTV Profit, the company will launch the Aria 4×2 (front-wheel-drive) in the next six months. The new Aria will likely be priced at roughly Rs. 1 lakh less than the current 4×4 version. Further, we expect a less-loaded, base version of the Aria, to be priced at roughly Rs. 2.5 lakh lower than the current version, in order to boost sales. Related: Have you seen a Tata Aria Chances diminish as March sales plummet
At present Tata Aria is offered in 3 variants, the base variant, Pleasure 4×4 costs Rs. 12.9 lakh, the middle-variant, Prestige 4×4 costs Rs. 14.13 lakh and top-end variant, Pride 4×4 costs Rs. 15.5 lakh (ex-showroom, Delhi) with all-wheel-drive as standard across all variants.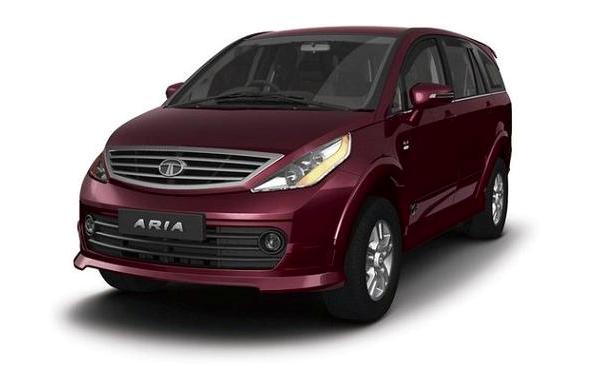 Tata Motors, by launching a cheaper two-wheel-drive variant of the Aria, is trying to compete with the top-selling MPV in the segment, the Toyota Innova as well as the Mahindra Xylo. In March 2011, Tata sold just 98 units of the Aria, which is disappointingly low for a car in this segment. In March, car sales are usually higher as corporate offices often buy cars to avail tax benefits before the end of the financial year, this however did not help the Tata Aria.
We had reported on Monday that the Mahindra W201 will be launched initially as a front-wheel drive variant and it looks like Mahindra has read the market better than Tata.
Meanwhile, Tata Motors has already started testing the LHD (left-hand drive) version of the Aria indicating that it plans to sell the Aria in other countries soon. After the acquisition of JLR (Jaguar & Land Rover) in 2008 and plans of launching the Tata Nano in European countries, Tata Motors is now planning to try its hand in international markets with the Indica Vista and Aria. Test mules of the Aria LHD version, identical to the Aria sold in India, have been seen quite often.
Though the Tata Aria isn't in direct competition with the Mahindra W201, it will be stacked against its upcoming rival, which will likely be priced in the same range as the Aria. It looks like a tug of war will soon be seen in this segment.