Tata Harrier, which was launched earlier this year created a few ripples in the market, especially because of its Land Rover connection. The all-new Tata Harrier utilises the Omega Arc platform, which is a brand-new platform based on the Land Rover Discovery's D8 platform. However, Tata has thoroughly revamped the platform with a long list of changes. The changes have mostly been done to keep the cost of the final product affordable and competitive.
The Tata Harrier looks very intimidating on the roads, thanks to its modern design that incorporates a newly designed DRLs that are positioned on either side of the new grille. The Harrier's headlamp cluster is located down below, on the bumper of the SUV. The Harrier is also one of the widest vehicles in the segment and the car offers a masculine look on the roads. The Harrier looks extremely good and is much more head-turning than the competition vehicles in its segment.
Since both the vehicles share almost a similar platform, their dimensions are almost the same too. The Tata Harrier measures 4,598mm while the Land Rover Discovery Sport seen in the picture is only 1mm longer. Rest of the dimensions, the Land Rover Discovery Sporty stays ahead. The Tata measures 1,894mm in width while the Land Rover Discovery Sport measures 2,069mm. The Tata Harrier is also shorter than the Land Rover Discovery Sporty, which measures 211mm. Both vehicles carry a unique design language and are quite contrasting from each other.
The Land Rover Discovery Sport has priced at Rs 52.47 lakh, which is around 5 times the price of a Tata Harrier. The Discovery Sport also offers a range of products and services inside the cabin that ensures a comfortable journey without much of a problem.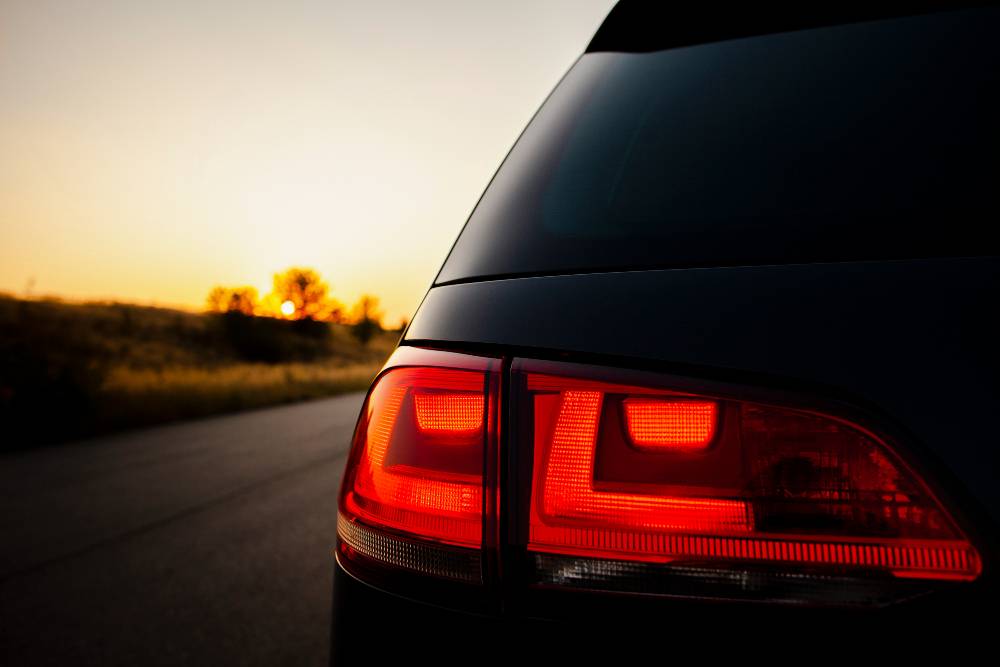 With the price difference, there is a huge difference in terms of features, engine power and handling of the car. The Land Rover Discovery Sport is powered by a 2.0-litre Ingenium petrol and diesel engines. The diesel engine of the Discovery Sport churns out a maximum power of 150 PS while the top-version can produce a maximum of 290 PS. It should be noted that Tata was exploring the use of the same engines in the Harrier too. However, the cost of the vehicle would have been exponentially higher. Currently, Tata sources the engine from Fiat. It is the same 2.0-litre Multijet engine that powers the Jeep Compass in the Indian market. In the Harrier, this engine produces a maximum power of 140 PS and peak torque of 350 Nm. It also gets a 6-speed manual transmission as standard. However, Tata is working to bring in the automatic version too.
There are already a few customers in the market who have started modifying their Harrier as Land Rover vehicles by putting new grille and logos. In the future, we sure will look at many such examples.