The Tata Harrier has proved to be a big hit in the market as it maintains its sales lead for the second month in a row. The SUV left behind potential rivals like the Mahindra XUV500 and the Jeep Compass among others behind and is the current king of the segment. One of the major USPs of the Harrier is its design, which has been liked by almost everyone. It is then natural for the Harrier owners to further enhance the SUV's looks via the aftermarket route. Same is the case with this black wrapped Harrier below. Check out the video by Rishabh Tiwari before we proceed further.
As seen in the video, the SUV looks quite badass in this all black avatar. The owner has literally covered almost every panel on the exterior with a black satin wrap. The alloy wheels, which are stock units, also receive black treatment and go with the overall look quite nicely. The Harrier is designed on the lines of Tata's IMPACT 2.0 design philosophy and is the first car to be sold in India with the unique reverse split headlamps and LED DRL design. All that now stands wrapped in a satin black wrap which makes the SUV look menacing.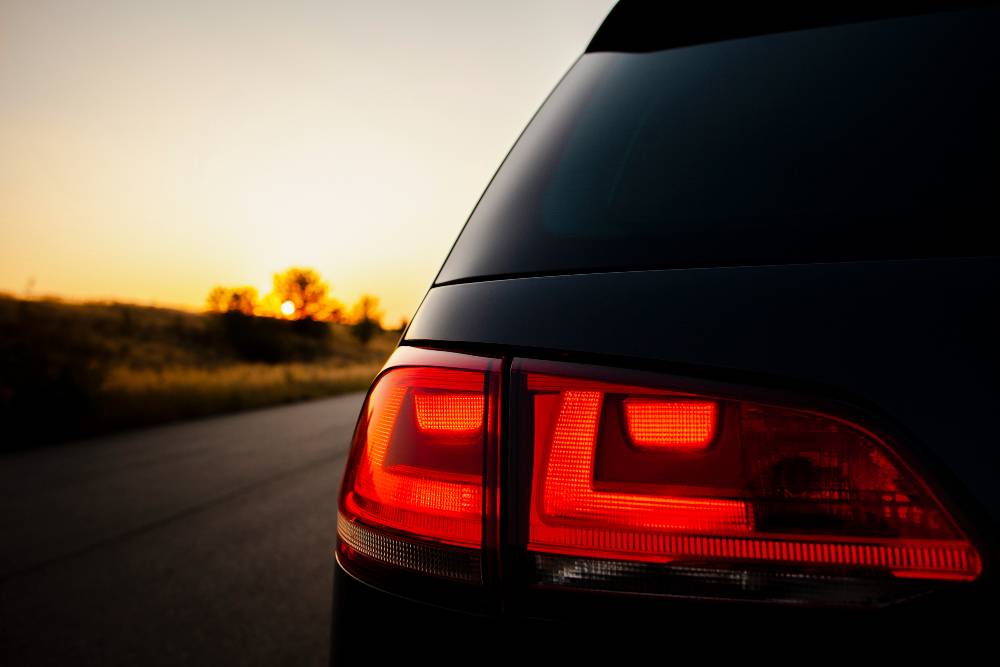 As for the colour options provided by Tata on the Harrier from the factory, the company offers the Harrier in 5 colour options, which are:
Calisto Copper
Ariel Silver
Thermisto Gold
Telesto Grey
Orcus White
Of these, the Telesto Grey shade is what can get you closest to black exterior paint on the Harrier. However, as its name suggests, it's more sort of a dark grey shade than pitch black. This wrapped Harrier, however, will grab eyeballs wherever it goes for its distinctive and eye-catchy appearance. For others who are looking forward to making similar changes on their cars, a wrap job is actually one of the best ways to give your car a new look without getting your RC invalidated because it is allowed by law. Besides, one can always remove the wrap job without much fuss to get the original paint shade back.
Talking about its engine and power output, the Tata Harrier is powered by a 2.0-litre KRYOTEC engine that is actually a Fiat-sourced unit. The same unit is also found under the hood of the Jeep Compass where it develops 171 Bhp. However, Tata detuned the engine in order to gain better fuel efficiency and so it makes 138 Bhp along with 350 Nm of torque on the Harrier. The engine comes mated to a 6-speed gearbox which is a manual unit. As of now, there is no automatic transmission option available on the SUV but it will be launched in the coming time. This automatic gearbox which we are talking about will be a Hyundai sourced torque converter unit.