When did we first talk about the Tata Indica electric car? Yes, it was in September 2008, more than a year back when the news was first announced. Considering that we at DWS Auto India are madly in love with the prospect of electric cars whizzing about, we instantly decided to worship Ratan Tata.
Well, that was all a bit early and the research and development of the Tata Indica electric car is still continuing, and we are almost at the end of 2009. Stuff is happening in Norway, where electricity infrastructure is leagues ahead of India. Now we are suddenly faced with multiple newspapers and websites talking about the electric Indica launch again. Frankly, there is no real news. It was well known that Tata Motors wanted to launch the electric Indica after it was  developed and tested in Norway. It was well-known that when it is launched in India, it would be priced a bit out of reach for that market. It was well known that we never had great infrastructure when it comes to electricity, and so this is not going to be an easy for Tata Motors in India. But when the world talks about a vehicle rumour, nobody will catch us sleeping and we will join the chorus. After all, a major part of automobile journalism is to repeat rumours, and we take our job very seriously indeed.
Tata Indica electric: What is happening?
Acording to what we heard about the Tata Indica electric initially, the electric Indica car would come with two battery packs. When fully charged, it would enable the electric Indica to travel some 175 to 200 kilometers till the battery is depleted. That is very respectable driving range for an electric car – any electric car.
Who is working on the electric Indica?
A few companies. There is the basic Indica from Tata Motors (so far, it is the last generation Indica car). Then there is Electrovaya of Toronto, Canada, which will develop and finetune the lithium ion batteries which will power the car. Tata's UK subsidiary, the Tata Motors European Technical Center, which has a stake in the Miljø Grenland/Innovasjon of Norway is the other party to the project. Electrovaya's batteries use lithium ion superpolymer technology. The electric motor would come from TM4, a subsidiary of Canada's Hydro-Québec which will provide a M?TIVETM series electric motor. We frankly have no idea what that unpronounceable word means, but it sounds good. Read our original story on the companies working on the Indica EV project
Performance of the Tata Electric Indica
What kind of a question is that? The electric Indica currently is a prototype, and probably a few units exist in Norway. At this stage, there is no point in talking about the performance of the car. As it is developed for Norway, though, we can try to guess. Norway car buyers are used to sophisticated cars – and therefore it is unlikely that the electric Tata Indica will be a slowcoach. Initially, we had heard of some top speeds like 105 kmph and acceleration times of 0-60 kmph in around ten seconds – but we would be wise to treat those figures as desirable targets, instead of objectives achieved already by the Tata Motors and friends working on the EV.
What would be the price of the Tata Indica electric?
Definitely more than what a comparable diesel Indica would cost. As far as price-performance ratio goes, so far, anywhere in the world, no manufacturer has managed to price an electric car at a level where it would be considered value for money. Simply put, if your diesel or petrol car can do X, the electric car that can do X would cost a bit more. It is a different matter that once you buy it, the electric car costs very little to run.
However, some of that depends on the cost of electricity too. Electricity rates vary widely across the world. I have heard that electricity produced from coal plants is the cheapest currently – and it is higher for hydro- electric power generation and nuclear power generation. So whether running an electric car in India would be as cheap as running an electric car in, for example, USA, is a question for which we do not have any answers currently.
Tata Motors is aware of the price problem. They have already said that the Indica electric it is going to be an expensive vehicle in India, and they would have to look carefully at the cost equation.
Competitors to the Tata Indica electric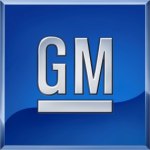 Hmm. General Motors recently tied up with Reva which has been producing the small electric car Reva (called G-Wiz in UK) and have said that they will be launching an electric Chevrolet Spark (possibly named Chevrolet Spark electric). If all goes according to what we hear, there will be electric Chevrolet Spark small cars running on Indian streets by the end of 2010. Remember that the Reva has not been successful in India due to its high prices and below average build quality (not to mention safety). If the Chevrolet Spark electric actually turns out to be a viable car, which would be priced close to its petrol sibling, and is reliable, expect it to be a huge boost for the entire idea of electric vehicles in India. So when Tata launches its Tata Indica electric later, they would have the market willing to lap up the one from them.
Ajanta Oreva Super is another electric car being planned for India.
Mahindra already has a micro-hybrid Scorpio, and have displayed a hybrid Scorpio prototype at the 2008 Auto Expo. We can be sure that they are definitely working on hybrids and electrics; so they will be a participant in the electric car market in India for sure.
If electric car prices come down, it would benefit the Indica Electric.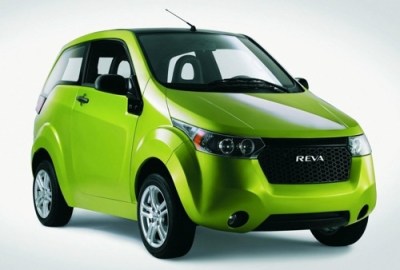 But all that is guesswork. The Reva NXR also would be launched in India, probably in 2010 itself. What sleight of hand would the electric car manufacturers in India do to ensure that their cars are not priced out of the market? Recently, Vilasrao Deshmukh, the Union Industry Minister said that the Indian government is considering reducing import duties to make hybrid cars inexpensive in India. Everyone remembers the story of the Honda Civic hybrid, and how the company was forced to go in for drastic price cuts to clear the stock. Deshmukh did not say anything about electric cars – he said 'hybrids'. However, he also said that the government wanted to encourage environment friendly vehicles in India. It is unlikely that if a duty cut happens, it would apply only to hyrbids imported, and not to Indian-made electrics.
China has been on a mission to produce electric and hybrid cars, and we can be sure it has not escaped notice of our policy mandarins. We may move a bit slower than China, but at some point, w have no option but to take some lethargic steps in the direction of electric and hybrid cars and that may finally be happening.
So the car manufacuturers in India, who are planning electric cars (or hybrids) may know a thing or two we do not. For all we know, we might see some major announcements which would encourage the manufacture of electric vehicles in India in the next year.
Launch of the Tata Indica electric
The actual statement of Mr Prakash M Telang, Managing Director, India Operations, Tata Motors went thus: "It will be available for India at around the same time as the global launch. It will be launched in Norway, Denmark and the UK in 12-14 months. We're evaluating the option of an Indian launch, but are still not sure if the electric vehicles (EVs) are the best option for the country."
So, that statement says two contradictory things. One, that the Indica electric car would be available for India at the same time as it is launched in the European markets of Norway, Denmark and UK. And in the next line, he goes on to express some amount of doubt about an Indian launch.
Practical problems with electric cars in India
Whether it is the Tata Indica electric, the Chevrolet Spark Electra or the Reva NXR, maximum range will always be an issue. A max range of 200 kilometers is the best we normally hear about for non-exotic electric cars. That, at a speed of 50 kmph, is a four hour drive. Which means that I will not be able to drive from New Delhi to Shimla, a Chandigarh drive from New Delhi is touch-and-go, especially if I spend time in traffic snarls. Heavy acceleration and braking can reduce the effective range easily of all electric cars. Terrain is another factor. For a claimed 200 kilometers, it would always be wise to consider that your effective range is 75 % of that – whichever electric car you drive. So long drives are out for electric cars.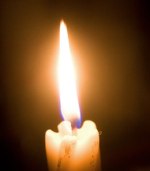 Second, availability of cheap electricity. In many parts of India, forget cheap electricity – electricity itself is often not available for hours at a stretch. Unless you are in a metro or state capital, steady electricity supply is, well, in short supply. Much as a villager would want to buy a cost-efficient, low-running cost electric Indica from Tata Motors, he may end up with the car just sitting there if electricity is not available.
Third, power sockets. Say you are in a metro. Often you do not have your own house, and you are living in an apartment. cars are parked either underground, or outside the apartment in a designated parking area. Do you currently have an electric socket there? Nah. Can you get one? Possibly. But then it will have to be connected to your own electricity meter to ensure that others do not pay for electricity you use to charge your car. Nothing that is insurmountable, but we know how painfully housing societies operate.
Tata Indica electric feasibility study
Tata Motors has said that they will conduct a feasibility study for the upcoming electric Indica in 2010. That will be crucial, and if government policies are electric car-friendly by then, and the market is ready to accept EVs, we can see a launch in 2011.
If electric Indica possble, why not an electric Nano?
Precisely. That too will come, as they say, in the fullness of time. Read this article on upcoming electric cars in India for more on it.