If you're out looking for the most affordable premium petrol hatchback, your search ends here. The base models of the Tata Indica Vista and the Ford Figo are your knights in shining armor, with price tags of Rs. 3.88 lakh and Rs. 3.69 lakh (ex-showroom Delhi) respectively.
But knowing which car is the cheapest premium hatchback isn't quite enough, after all you're looking for the best value for your hard earned money. The Toyota Etios Liva J variant (Rs.3.99lakh) and Nissan Micra XE variant (Rs.4.10 lakh) are also viable options but we will focus only on the cars that pinch your pockets the least, as that is our primary objective. Also read: Toyota Etios Liva road test
Here's a CarToq story giving you a feature by feature comparison of the most affordable petrol powered premium small cars in the country.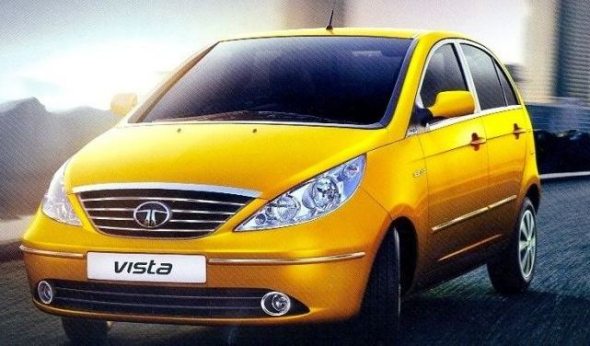 Primary Attribute
If you are considering buying the base variants of either of these cars then you primary objective is to get value for money. You need a car which will not only be affordable and light on your pockets but will also give the most in terms of features, appearance, mileage etc.
So first let's compare the hearts of these two cars and see which engine is more lucrative, at least on paper.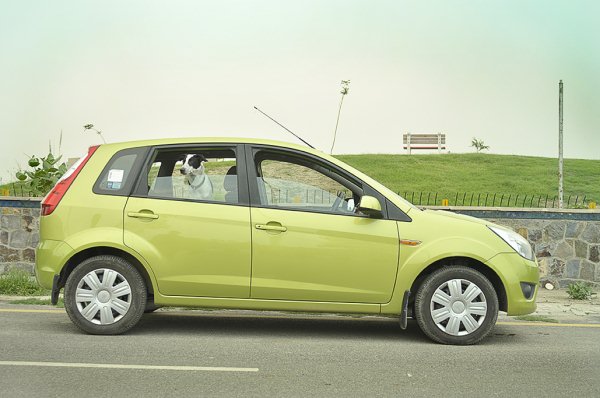 Performance comparison: Now the Tata Indica Vista GLS is offered with a 1,172cc, 4 cylinder motor which produces 64 Bhp of power and 96 Nm of torque. The Ford Figo LXI on the other hand is equipped with a 1,196 cc engine that produces 70 Bhp of power and 102 Nm of torque. So it's obvious that the Figo has a 6 Bhp and 6 Nm edge over the Vista on the engine front.
So if you are looking for performance then the Figo is a tad better than the Vista. It handles well and feels confident even at high speeds. But not everybody is focused on performance alone, so let's see if the Indica Vista has a trump card up its sleeves when it comes to features or whether the Figo leads on this front as well.
Feature Comparison: What Tata gives you in the base model of the Vista are features like air conditioner, power steering, front passenger side vanity mirror, a chrome hood strip, body colored bumpers, full wheel caps, door-ajar warning, trip meter, central locking and an engine immobilizer. Read more about the new Tata Indica Vista and its variants.
The Vista is a good buy for those who are not focused on frills but want a functional family car which is spacious and comfortable.
The Ford Figo has features like air conditioning, power steering, remote fuel tank opener, body colored bumpers, foldable grab handles, digital odometer and trip meter, distance to Empty, door ajar warning, wheel caps, central locking, low fuel warning and headlamp on reminder. It has a decent feature list for a car in this price range and will likely suit young buyers who are looking for a car that stands out.
In terms of features both the Vista and Figo have their own set of pluses and minuses. The decision here depends more on you individual tastes and isn't outright obvious. Also read: Tata Indica Vista road test
Mileage
Another important aspect for prospective buyers is fuel economy. Both the cars have similar mileage figures; the Ford Figo returns 16 Kmpl while the Vista returns around 17 kmpl. If you are very particular about mileage then the Vista would be a better option but by only a slight margin.
Other factors
Boot Space: Some other interesting things we would like to point out are that the Figo has a 284 litre boot while the Vista has a 232 litre boot. This will be an important factor for those who travel with a lot of luggage and often embark on weekend trips in and around town.
Space: The Vista is slightly taller and wider than the Figo, however the space inside is more or less the same. For those looking for a family car the Vista will offer a little more in terms of space than the Figo.
Service and maintenance: Service and maintenance for both these cars will again be more or less the same. But from the point of view of pure ease of access, you will find that it is easier to find a Tata service centre and your average roadside mechanic will be able to figure things out easily as well.
Ground Clearance: The Figo's ground clearance is 168mm while that of the Vista is 165mm so there is minute difference there as well, this though will not make much difference while on the road. However, if you travel on roads where every bit of ground clearance matters then the Figo is a better option.
Verdict
The Vista is Rs. 19,000 dearer to the Figo and doesn't really have much to justify the extra cost that said, it is a value for money proposition at Rs. 3.88 lakh. The Figo seems to a better option but by only a thin margin. If you are a brand conscious buyer, then the Ford badge will make you feel a little better than a Tata. Where the Vista does have a mild edge over the Figo is in terms of fuel economy.