Ratan Tata's dream project; the Nano small car has come a long way and is now being exported to overseas markets.
According to the Economic Times a shipment of 498 units was exported in April this year and a formal announcement of the exports is expected soon.
The figures were released by the Society of Indian Automobile Manufacturers (SIAM) and said that Tata Motors exported 498 units last month as compared to just a single unit during the same month last year.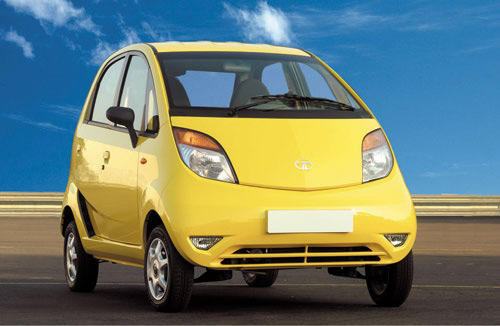 "We will make an announcement regarding exports of Nano very shortly," a Tata Motors spokesperson was quoted as saying by the PTI.
Also after an initially disappointing sales run, Tata had managed to sell more than 10,000 Nano cars in April 2011. Related: Tata Nano sales go up in April
The cumulative sales of the Nano stood at 70,432 vehicles during the March 2010 – March 2011 period which is a 132% sales increase when compared to the 30,350 sold in the March 2009 – March 2010 period. This trickles down to a grand total of 1, 10,782 units of the Nano in India.
Tata had earlier managed to sell only 509 units of the Nano in November 2010 this caused speculation on whether the car had failed to reach its target customers; two-wheeler owners.
However, after the company reassured customer of the Nano's safety by offering 4-years/60,000 km warranty, and other schemes like; Nano in exchange for two-wheelers, zero down payments etc sales improved.
Nano sales stood at 5,784 units in December 2010, 6,703 units in January 2011, 8,262 units in February 2011 and more than 10,000 units in March 2011. Tata Motors will also launch a diesel variant of the Nano in the current financial year that ends in March 2012. Related: Tata Nano diesel India launch soon
The Nano's diesel engine will be the most fuel-efficient motor on Indian roads and is expected to return a mileage of 40 km/litre beating the Tata Indica ev2. The price of the Nano diesel will be 15-20% (approx. Rs. 27,000) more than the petrol version.
The Tata Nano had been in the news even before it was completed thanks to its price tag of under Rs.1.5 lakh. Now that Tata is exporting the vehicle we can expect a growth in sales figures as the car will likely gain acceptance in foreign countries where unlike India, small cars are not considered a negative status symbol.