The Mahindra XUV500 has taken the SUV market by storm, but can the Tata Safari Storme knock some wind out of the SUV? We compare the newly launched Tata Safari Storme with Mahindra's blockbuster, the XUV500.
The Tata Safari Storme is based on the same old body shell of the old Safari (a 1998 design), but has been given suitable cosmetic touches to make it more modern. However, the chassis is all-new, having been borrowed from the Tata Aria, along with some componentry which has improved ride and handling considerably. Also see: Tata Safari Storme launched!
So how do the two compare? Here's a comparison.
Looks, fit and finish: Each has its own appeal
The Mahindra XUV500 is an all-new SUV, designed from scratch and incorporating more modern design cues. It is a monocoque SUV (without a rigid ladder-frame chassis) and is considerably lighter. The Tata Safari Storme uses a body-on-frame traditional ladder frame chassis with body bolted on. Even though it has a new chassis design from the Aria, it is still quite heavy. In terms of looks, the XUV500 is well finished, but rather overdone on the design front. Also see: Mahindra XUV500 road test
In terms of fit and finish, both are equally good, not the best, but good. Plastic quality on some parts of the XUV500 is not that great, while the Storme has consistently better plastic quality now, compared to the earlier Safari.
In terms of fit and finish, both the XUV500 and Storme are comparable, with the Storme probably sneaking ahead a bit.
Comfort and features: XUV500 is hard to beat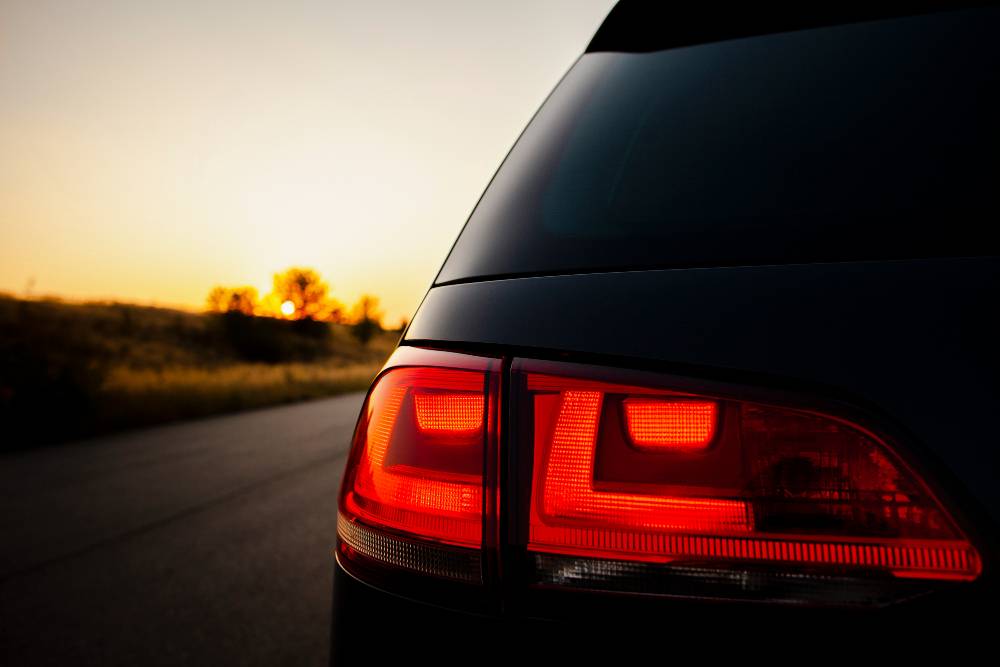 The Storme and XUV500 are both spacious vehicles. The Storme probably even more so. But when it comes to features, there's no beating the XUV500. The vehicle is simply loaded and outclasses all other SUVs in and above its price range. Six airbags, GPS navigation, ABS, electronic stability program, hill descent control, cruise control, Bluetooth, automatic headlamps, rain-sensing wipers, start-stop micro hybrid system, cornering lamps, tilt and telescopic steering, and more.
The Storme has just the essentials – two airbags, all-round disc brakes, ABS, single DIN music system, power fold mirrors etc, but not as much as the XUV500 offers. In terms of comfort, the XUV500's monocoque chassis offers slightly better ride quality than the Storme. The third row in the Storme are side facing jump seats that are uncomfortable, while the XUV has a forward facing row, although not very spacious, it is better. Also read: Tata Safari Storme full review
Engine and performance: Storme rides the rough better
The Tata Safari Storme is powered by a 2.2 litre "VarioCor" common-rail diesel engine that puts out 140 bhp of power at 4000 rpm and 320 Nm of torque at 1700 rpm. It is mated to a five-speed manual transmission. The Storme is quite refined and NVH levels are well contained. The Safari has improved in ride and handling as well, with lesser body roll thanks to the Aria's chassis being used. However, it is a heavy vehicle at 1970 Kg and loses out in the power-to-weight stakes. The Safari is primarily a rear-wheel drive vehicle and also has a 4×4 variant.
The XUV500 is primarily a front-wheel drive vehicle and it also has an all-wheel drive variant. It is powered by a 2.2 litre common rail diesel engine quite similar to the Safari's producing 140 bhp of power and 330 Nm of torque. It comes with a six-speed manual transmission. The XUV500 is also significantly lighter than the Safari Storme and has a better power-to-weight ratio.
In terms of on-road performance the XUV500 is better, but if you take off-road capability into account, the Safari Storme is more rugged and better equipped for off-road use.
Price, mileage and value for money: Storme cheaper but XUV500 more VFM
The Mahindra XUV500 is priced between Rs. 11.6 lakh and Rs. 13.9 lakh for three variants. The Safari Storme is priced between Rs. 9.95 lakh and Rs. 13.6 lakh for four variants. In terms of initial purchase price, the Storme is cheaper, but when you look at the features and equipment that the XUV500 offers, it is excellent value for money.
The XUV500 is also more fuel efficient with a claimed mileage of 15.1 kmpl. In real world conditions too it does give about as much mileage on the highway, and about 13 kmpl in the city. The Safari Storme on the other hand has a claimed mileage of 13.2 kmpl and gives about 11-12 kmpl in real world conditions. Also see: Safari Storme vs. Renault Duster
In terms of fuel economy and value for money, the XUV500 is better than the Storme.
Verdict: XUV500 remains the SUV to beat
If you compare the Tata Safari Storme with the XUV500, the XUV500 wins on the value for money, comfort and features and fuel economy front. It is a good vehicle to travel long distances in. However, when it comes to rugged use off-road and consistency of fit and finish, the Storme is a good choice. It is a lot simpler in terms of technology than the XUV500, which would also mean better reliability. If you want out and out value for money, pick the XUV500, but if you want a rugged vehicle for some off-road use as well, pick the Storme.