Hyderabad Traffic Police is on a special drive to catch vehicles with black films. After several actors made headlines for getting challans, Naga Chaitanya was caught by the cops for a similar offence. The police issued a challan of Rs 700 to the actor and later also removed the black films from the windscreens of his car.
The police were conducting a regular check on the road when Naga Chaitanya's blacked-out Toyota Vellfire was stopped by the police. The actor was in the car when the incident happened. The check post was on the Jubilee Hills, which is a posh locality in Hyderabad.
Also read: 10 DC Design cars & how they look in the REAL world: Maruti Swift to Mahindra XUV500
The actor was allowed to leave the spot after paying the fine. The incident comes after constant alerts and warnings by the police on the ongoing drive against black films.
Naga Chaitanya uses an all-black Toyota Vellfire as his daily ride. He gave a de-chrome treatment to the new car. There are no chrome parts on his car and all the windows have opaque tints. In India, window tints are illegal.
All-black cars are a popular trend with the actors in the Southern part of the country. Recently, Allu Arjun was stopped for the same reason and was issued a challan as well. He was using his all-black de-chromed Land Rover Range Rover.
Actor Allu Arjun and Kalyan Ram were stopped on different occasions for the challan. Many other prominent celebrities from the city were stopped as well.
Window tints are banned in India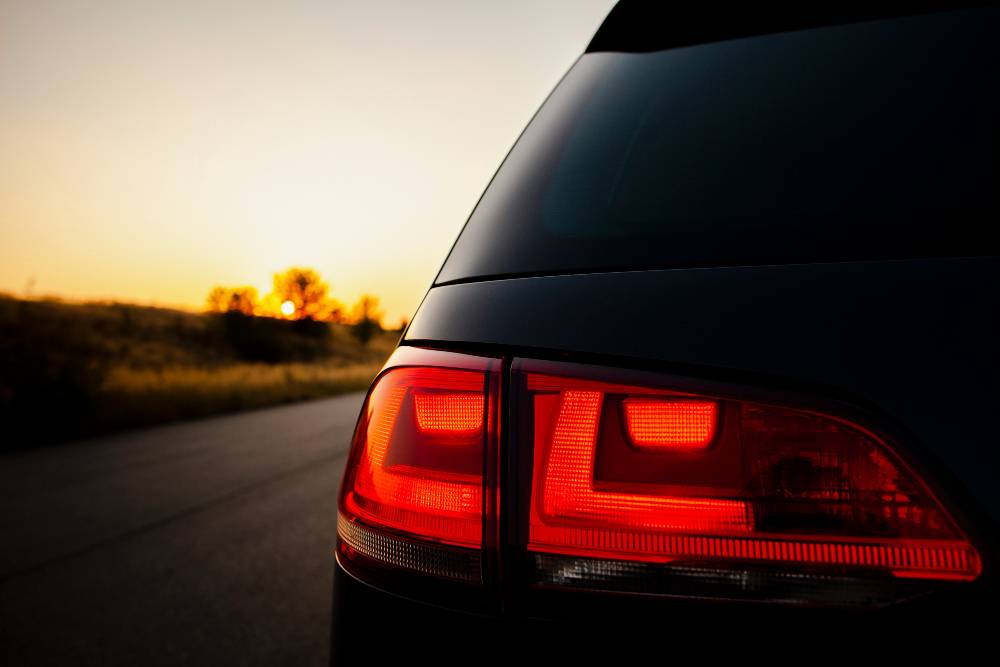 The tinted window rule is one of the most flouted rules in India. While the enforcement is quite strict in metropolitan cities like Delhi, Bangalore and Mumbai, in many other cities, motorists continue to use tinted windows to save themselves from the sun. It should be noted that any kind of aftermarket tinted window is not allowed in Indian cars. This was done to ensure that the crimes happening inside the vehicle can be spotted by the bystanders easily.
It should be noted that no politician of India, including the Prime Minister of the country, can use such sirens and flashers on their vehicle. Politicians have been issued fines in the past for the same. However, this time, the cops in Patna did not issue any kind of fine for the illegal attachments on the roof of the vehicle. In India, only emergency vehicles like ambulances and official police cars have permission to use sirens and strobes.
Also, it should be noted that under the new MV Act, the police can fine government officials double the official amount set for the general public. This rule will ensure that people who are in an authoritative position do not break the rules and set an example for the common motorists using the public roads.
Also read: Upcoming 2022 Maruti Suzuki Vitara Brezza rendered