The festive season is almost upon us and carmakers are getting busy to try and make the most of the season, luring buyers with attractive deals. While the deals on cars that have been anyway flying off the shelves and command huge waiting periods aren't likely to be anything great, it's the slow movers that will really need to come up with some good offers.
We'll leave it to the marketing machinery at the various car makers' corporate offices to come up with the deals, but we'll also take a look at some of the slowest moving cars in the Indian market this year, to see just why buyers are not picking them up. We're only looking at the volume segment of cars – those below Rs. 18 lakh.
Tata Aria
Jan '13 – Aug '13 sales: 122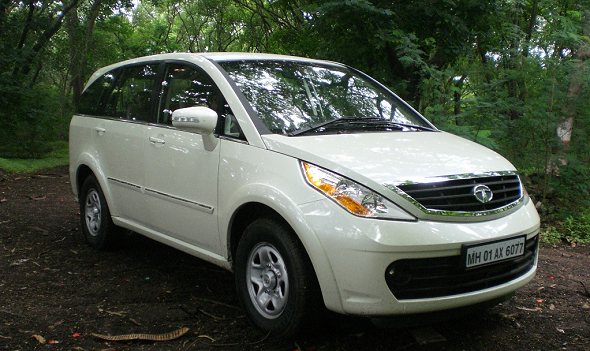 The Tata Aria is actually a brilliant product let down completely by two things – expensive pricing and brand image. It is mechanically a robust product with one of the best ride qualities among all multi-purpose vehicles, with the 4×4 variants adding that much-needed go-anywhere ability as well. It was meant to take the Toyota Innova head on, but has failed to excite buyers. From January 2013 till August 2013, the Tata had managed to get just 122 Arias out of the showroom. The Tata Aria is priced between Rs. 10.17 lakh and Rs. 17.2 lakh ex-showroom Delhi. For the record, the Mahindra XUV500, competing in the same price bracket, has sold 20,424 units in the same period. Also read: Tata Aria road test
Skoda Yeti
Jan '13 – Aug '13 sales: 431
The Skoda Yeti is a highly underrated product. It combines the charms of a sedan with the toughness and versatility of an SUV, with the 4×4 variant adding go-anywhere capability. The Yeti is a good alternative to a sedan and is the original compact SUV of the premium segment. It has a good power-to-weight ratio, great handling and very good fuel economy. But it's not catching on with buyers – as most want the butch appearance and size of an SUV to go with the tag. So far this year only 431 Yetis were sold. In comparison, the Toyota Fortuner which is on average about Rs. 6 lakh more expensive than the Skoda Yeti sold 11,795 units so far. Also see: New Skoda Yeti, Duster and Swift unveiled at Frankfurt
Ford Fiesta
Jan '13 – Aug '13 sales: 651
The Ford Fiesta just doesn't deserve to be ignored so badly by buyers. It's a car that would please enthusiasts with its handling and as far as automatic sedans go, it is one of the best you can get for under Rs. 10 lakh. Yet, the initial pricing fiasco of the Ford Fiesta has stuck – buyers just don't consider it despite Ford having revised variants and prices to make the Fiesta more competitive. So far this year it has sold only 651 units, while its older cousin that was taken downmarket – the Ford Classic – sold nearly 4,000 units between January and August. Also see: Ford Fiesta automatic video review
Renault Fluence
Jan '13 – Aug '13 sales: 856
As far as premium sedans go, the Renault Fluence is one of the most luxurious and spacious cars you can buy, easily outclassing cars such as the Chevrolet Cruze, Toyota Altis and Skoda Laura on space and comfort. And the styling too is pretty unique. One would have thought that buyers looking for that bit of individuality and style would have lapped up the Fluence, but sales have slowed down considerably. The Fluence comes with two diesel engine choices and a petrol engine, with the diesel being highly fuel efficient as well. In contrast, among sedans in the Rs. 10 lakh to Rs. 18 lakh price segment, the Hyundai Elantra has done well for itself, selling 3,622 cars. Of course, that's not much considering the whole segment has shrunk, thanks to SUVs in the same price bracket seeming more attractive. Also see: Renault Fluence 2.0 CVT video review
Nissan Evalia
Jan '13 – Aug '13 sales: 957
The Nissan Evalia has no excuse really to not get after buyers. It's big, it's spacious, it's highly fuel efficient and easy to drive. But buyers just don't want it. The primary reason is the few drawbacks we had also pointed out in our initial review of the Nissan Evalia – that of windows that cannot be properly opened in the middle and last row, as well as the lack of some basic comfort features. Nissan is in the process of addressing these issues as we write this and a new Evalia should be in the market soon with renewed fervour. So far this year, only about 957 Evalias have moved out of showrooms and have mainly been picked by fleet operators. Also watch: Nissan Evalia detailed video review 
Since we're only looking at five vehicles that were really slow on the sales charts, we'll stop here. But it's worth mentioning that the Skoda Fabia and the Fiat Linea too almost made it to this list, two more cars that are highly underrated. The Linea is being given a push now with the new Classic variant and a refreshed one coming soon, while Skoda has chosen to stop pushing the Fabia for now.
Data source: Industry figures/Team-BHP