India is unlocking. Offices are opening up and yet the coronavirus shows no signs of slowing down. In fact, it's spreading faster than ever, and commuters are confronting the daily challenge of getting to work safely. In such times, what does one do? Rely on an already overburdened public transport to transport you safely or become #AtmaNirbhar in your own new car?
Clearly, the second option makes more sense. With that established, the next question is: "Which car solves this problem for me in the best possible way?"
Before we identify the best option, let's first evaluate what a commuter really needs from an everyday car. First of all, it's got to be extremely reliable; you shouldn't have to go back to public transport thanks to an unreliable car. Secondly, it needs to be cost-efficient so that opting for a personal car instead of public transport doesn't become a strain on the pocket. Three, it should be easy to drive in crowded, pot-holed city roads. And finally, it needs to tick all the boxes one expects from a car: comfortable, feature-rich and ease of maintenance.
Among the wide range of affordable, fuel-efficient and reliable options available for city commutes, the best-selling, "Dil Se Strong" WagonR really stands out. It meets all the requirements listed above and then some more. Here is how.
Petrol and CNG engine options that are peppy and fuel-efficient
If reliability comes with great performance AND cost-effectiveness, you can't better that proposition. That's exactly what the tried and tested K-Series petrol engine delivers. The 1.2 litre K-Series petrol engine is smooth and powerful, making 82 Bhp of peak power and 113 Nm of peak torque. In real-world driving, this combination translates to great drivability and brisk acceleration. The Big New WagonR sprints to 100 km/h from standstill in under 12 seconds. By budget car standards, that number is BLAZINGLY quick.
But won't power and pick-up come at the expense of fuel efficiency, you may ask? Well, the WagonR actually delivers an ARAI certified mileage of 20.52 km/l.
And for those who want even more frugality, they have the choice of opting for the S-CNG engine. What makes WagonR's S-CNG variants stand out is the fact that no other car manufacturer in this range offers the factory-fitted CNG option. 
Easy-to-Drive thanks to AGS
The decision to ditch public transport and drive to work always has this trade-off: is driving on crowded, rough roads and slow traffic worth the trouble? Again, the WagonR offers something that takes care of this conundrum: a 5-speed automatic gear shift option.
With the AGS technology, Maruti Suzuki has delivered what was unheard of: mileage that is at par with a manual transmission! Automatic cars are traditionally a lot less fuel-efficient than manual gearbox equipped cars but the WagonR is a happy exception.
The Big New WagonR equipped with AGS delivers exactly the same mileage as the manual: 20.52 km/l, making it just as easy on the pocket. Say goodbye to stressful city commutes with the 'Dil Se Strong' WagonR Automatic.
Comfortable & convenient, for everyone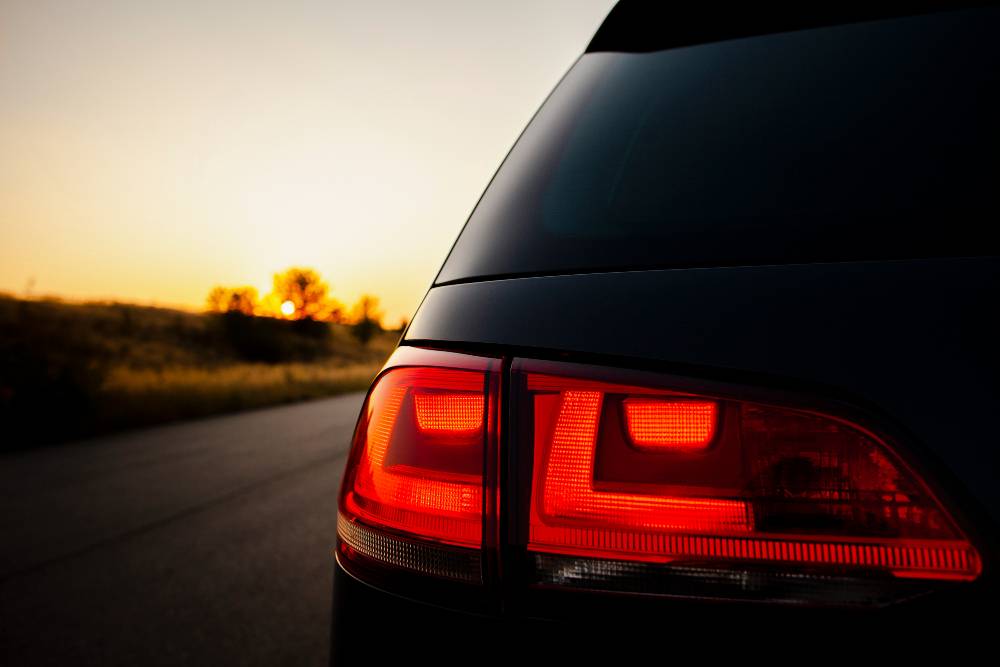 The other big consideration during the pandemic is safer commutes for the entire family. For that, you need a car that is spacious, and comfortable. The WagonR continues to retain its 'tall boy' form factor which means that getting in and out is so easy; this is especially useful for your parents and elders.
As for the space on offer, WagonR's cabin is spacious enough even for those with really tall legs. The Big New WagonR is substantially wider and can comfortably seat three people on the rear seat now.
Then there's a 60:40 split seat functionality that helps liberate enough space to even transport a fridge! That's right, the Big New WagonR can really pull this off thanks to its cavernous 341-litre boot.
It'll keep everyone in the family entertained…
The swanky infotainment system is one of the top draws of the all-new WagonR. Aptly called SmartPlay, the touchscreen infotainment unit will pair with your Android/Apple Smartphone, letting you take calls seamlessly, use the navigation to find your way around the city and even belt out your favorite tunes – all at the touch of a button on the steering wheel thanks to the steering mounted controls.
Safer than ever for your family
The Big New WagonR is built with Advance and Ultra High Tensile Steel (A & UHSS) and gets a HEARTECT body structure that uniformly absorbs impact, keeping you and your family safe. Crumple zones built into the front and rear are meant to take all the impact in the unfortunate event of a crash so that you don't have to.
Apart from seat belts, there's a sensible combination of active and passive safety features on offer: ABS, dual front airbags, reverse parking sensors, a reverse parking camera and even speed alerts that will remind you to slow down and take it easy.
What matters the most today: Less stress on finances
The Big New WagonR is available at a starting price of just Rs. 4.45 lakh*. That's how affordable the WagonR's base trim is. As you move up the variants, you have the option of picking and choosing engines, transmissions, and even fuel option. Even the WagonR S-CNG is priced competitively from Rs. 5.25 lakh*.
*All prices of ex-showroom Delhi
Adding to all this is the well-known fact that Maruti Suzuki cars are low maintenance in nature, have the biggest after-sales network, and high resale value. In that respect, the value proposition of the Big New WagonR is unbeatable.
To learn more about the new WagonR, click here