The 2012 Delhi Auto Expo is just around the corner and like always there will be some very interesting launches to look forward to. Here we have compiled a list of the most awaited launches at this Auto Expo.
Most interesting small car launches
There are a total of eleven cars that will be showcased and likely launched at this Auto Expo. The ones everyone has their eyes on include the upcoming Hyundai Fluidic i20, the attractive Chevrolet Sail sold by GM in China, the more affordable 800 cc Chevrolet Spark which will take on the likes of the Maruti Suzuki Alto and the Fiat Punto Evo which will take the present Punto's Italian design to a whole new level. Read more about all small car/hatchback launches at Auto Expo 2012.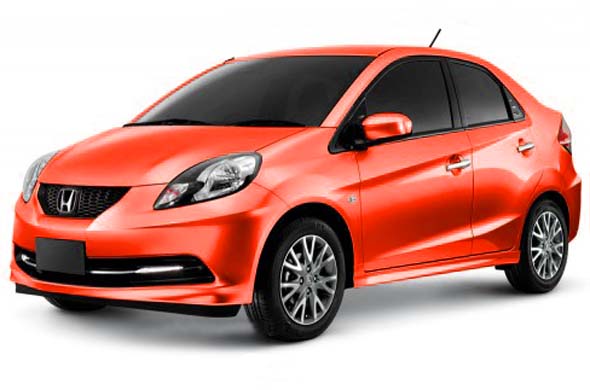 Most interesting sedan launches
There are a lot of attractive sedans that we expect to see at the 2012 Auto Expo, thirteen to be more specific. However the ones we are all eagerly awaiting are the Honda Brio sedan which is expected to be priced between Rs. 5 lakh and Rs.7 lakh, the 2012 Hyundai Sonata, the all new Hyundai Elantra which is sold as the Avante abroad and the 2012 Cruze which with GM's 2.0 litre Z series diesel engine will make an impressive 163 bhp of power. It is to be noted that the Cruze is already the most powerful diesel sedans you can buy in that segment. You can read more about all thirteen sedans to be launched at the Auto Expo 2012 here.
Most interesting SUV launches
With so many small cars and sedans being launched at the 2012 Auto Expo, SUVs are not far behind. With almost thirteen SUVs slated for launch there is going to be one for everyone's budget. Right from the Tata Safari Merlin to the very intriguing Ford Fiesta Ecosport, manufacturers are all set to flood the Indian market with their products. Apart from the SUVs we have already mentioned there also some other launches to look forward to, namely the Force One 4×4, the all new Chevrolet Captiva and the Renault Duster. A lot depends on how these SUVs are accepted by prospective buyers but you can read all about SUV launches at 2012 Auto Expo here.