There isn't really any BAD car out there in the Indian market, but it's just that some cars offer much more than others – be it features, performance or value for money. And looking at the sales figures of sedans under Rs. 10 lakh in the 12 months (from May 2012 to April 2013), it's easy to see why some have been hits, while others have been flops.
Here's a look at three sedans that have consistently performed well in the Indian market in the past year and there are those that have been languishing despite the best efforts of carmakers to push their sales.
Big hit mid-size sedans
Hyundai Verna
The Hyundai Verna has consistently been outselling all the cars in its segment, except for a couple of months. Hyundai sold 56,621 Vernas between May 2012 and April 2013, at an average of over 4,700 cars a month. This is the best-selling mid-size sedan in the market.  Buyers seem to find good value in the Hyundai Verna for good reason. It is priced between Rs. 7.24 lakh and Rs. 11.38 lakh, with eight diesel variants to choose from and five petrol! It is feature rich, offering the most number of features in its top-end variants and its engines are among the most powerful in its segment, especially in diesel. Also see: Hyundai Verna video review
Honda City
The Honda City deserves a round of applause. Here is a petrol-only car battling it out in the mid-size sedan market where all other competitors have a diesel engine variant, and whose diesel variants sell more. Yet, when it comes to choices for a petrol mid-size sedan, buyers seem to prefer the Honda City for its all-round good mix of performance, fuel-efficiency and ride and handling. The car may not be feature rich, but it is a highly reliable and peppy car, which is what buyers seem to like. The Honda City sold 30,351 cars between May 2012 and April 2013, at an average of 2,500 plus cars a month. Not bad, considering the City isn't the cheapest either priced between Rs. 7.30 lakh and Rs. 10.64 lakh, ex-showroom.  Also see: Honda City video review
Volkswagen Vento
The third car that sold pretty well in the past 12 months was the Volkswagen Vento. But that was with a mix of both diesel and petrol cars, with diesel being the larger volume player. The Volkswagen Vento sold 24,415 cars. Its Skoda sibling, the Skoda Rapid sold 19,506 cars, falling behind the Nissan Sunny that did pretty well actually. The Nissan Sunny was at 22,877 cars. The Vento needs to watch out as it just might get overtaken by the Nissan Sunny, although the latter has had a dismal past couple of months. The Volkswagen Vento is priced between Rs. 7.35 lakh and Rs. 9.96 lakh ex-showroom. Also read: Volkswagen Vento vs Honda City
Mid-size sedans that flopped
Fiat Linea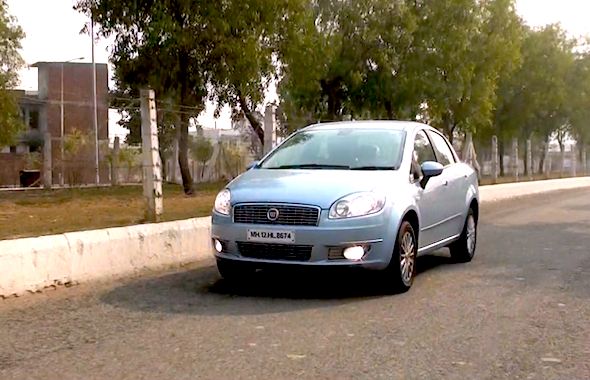 The Fiat Linea is a great all-round car, especially in diesel. It has space, it has features, it has good ride quality and decent performance and handling. Yet buyers are staying away from the Fiat Linea because of apprehensions about after-sales service. Fiat has had a troubled year, with the split with Tata becoming official and the company now ramping up its own dealer network. Yet, buyers don't want to take a risk with the Fiat Linea, because although the car may be good, they feel they may not be able to get service when needed. The Fiat Linea managed to sell just 1,293 cars in the past 12 months, with only 97 cars being sold in April. Also read: Fiat Linea is running out of steam and time
Ford Fiesta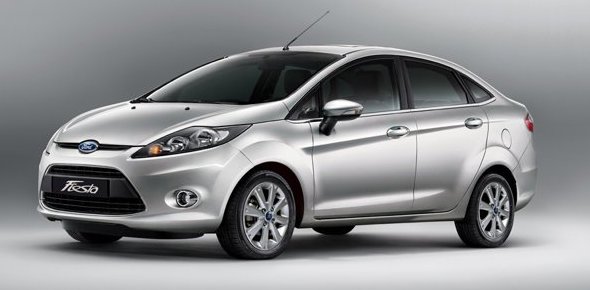 The global Ford Fiesta, when launched in 2011 was seen as being a game changer car for Ford. However, it failed to take off as Ford read the market wrong initially. Although it had loaded its car with features and it offers among the best ride and handling in its segment, buyers thought the price tag of Rs. 8.23 lakh for the petrol was more than Rs. 1 lakh more expensive than the competition. That killed the car. Despite revising the price tag and scaling down variants, the Ford Fiesta has failed to take off. In the past 12 months only 1,831 cars were sold. Ironically, the older Fiesta that was renamed the Ford Classic sold 12,377 cars – a pretty decent figure. Also read: 2012 Global Ford Fiesta: Understanding the new variant line up!
Maruti SX4
One doesn't really expect to see a Maruti car on the list of flops, but the Maruti SX4 has dropped into this list after selling just 5,662 cars in the past 12 months. That's an average of just over 470 cars a month. And the poor showing is even more evident when you see that it sold 16,521 cars in the same period a year ago. What went wrong was the fact that buyers began to see more value in newer competitors such as the Nissan Sunny, Renault Scala and Skoda Rapid, which all pulled sales away from the SX4. Plus the car was beginning to look a little dated. Also read: Maruti launches facelifted SX4 with better features and mileage
Another car that deserves mention is the Mitsubishi Cedia. It was discontinued in December 2012, and only 85 were sold since last May. Mitsubishi apparently wants to focus only on SUVs for the moment.