Maruti Suzuki Jimny is definitely one of the most-awaited cars of this year. The all-new SUV will be launched in the Indian market soon and the brand has already amassed many pre-launch bookings. An online price leak suggests the all-new Jimny will be much cheaper than the Thar. In fact, the difference between the top-end variants of both vehicles can be about Rs 4 lakh.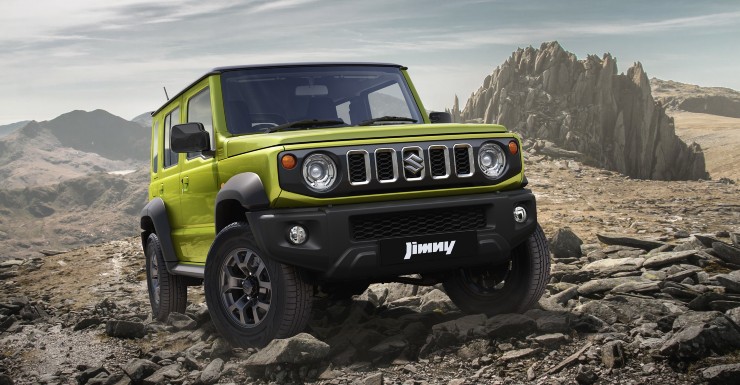 The expected pricing of the Jimny is about Rs 9.99 lakh for the base variant and Rs 13.99 lakh for the top end for the ex-showroom price. The Mahindra Thar 4×4 sells for Rs 16.77 lakh, ex-showroom for the top-end variant with the MLD.
Also read: Maruti Suzuki greenlights Jimny for launch in India
In Delhi, the top-end Mahindra Thar 4X4 LX hard-top diesel-automatic costs Rs 19.6 lakh with registration, insurance and road tax. The Jimny will cost around Rs 15.5 lakh to Rs 16 lakh, on-road. There will be a difference of about 4 lakhs between the top-end variants of both vehicles.
But there is a catch. Maruti Suzuki Jimny will only offer a petrol engine option. Whereas, the Thar also offers a diesel engine option. The top-end variant of the Thar comes with an automatic transmission. Also, Thar's automatic transmission is a 6-speed unit while the Jimny will use a 4-speed unit. Apart from these changes, there is a size difference between the Jimny and the Thar too. The Thar is about 175mm wider and 135mm taller than the Jimny. The Thar also gets a higher ground clearance.
The base variant of the Mahindra Thar 4X4 gets a price tag of Rs 13.87 lakh while the Jimny base variant gets a price tag of Rs 9.99 lakh. There is already a difference of about Rs 4.5 lakh in the ex-showroom price of both vehicles. Mahindra recently introduced the RWD variant of Thar with a 1.5-litre diesel engine that starts at Rs 10.54 lakh.
2023 Maruti Jimny
The Maruti Suzuki Jimny will be offered exclusively as a 5-door variant in India, making it the first market where this version of the Jimny will be available. The car will feature dual airbags as standard safety equipment across all variants.
The all-new Jimny is being marketed as an off-road vehicle and has already received an overwhelming response. With bookings already close to 25,000, the upcoming Maruti Suzuki Jimny is generating significant interest.
The official release of the Maruti Suzuki Jimny is expected in May 2023 and will come in two versions, the Zeta and Alpha, both featuring Suzuki's AllGrip four-wheel-drive system and a 1.5-liter petrol engine producing 104 PS. The engine will be available with a 5-speed manual or 4-speed automatic transmission.
Also read: Upcoming 2022 Maruti Suzuki Vitara Brezza rendered