Here's a pictorial review of the various features of the Toyota Etios VX petrol. The car is powered by a 90PS, 1.5 litre engine that is very drivable in the city. It also is quite spacious on the inside, but its looks are subjective. You can also read our full road test
or visit our Etios sedan and Liva hatchback resource to stay in touch with the latest on the car.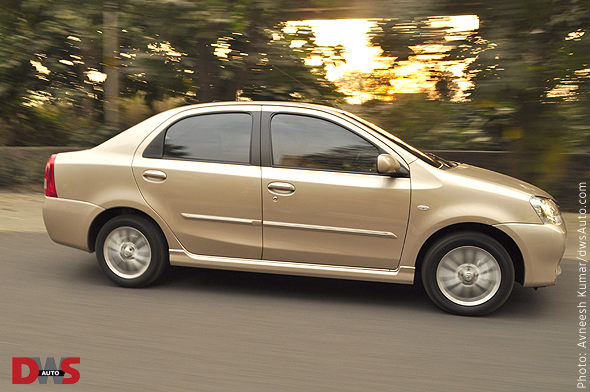 Photo: The rear of the Etios is quite rectangular, with a crease in the boot lid and a fat chrome strip across the top.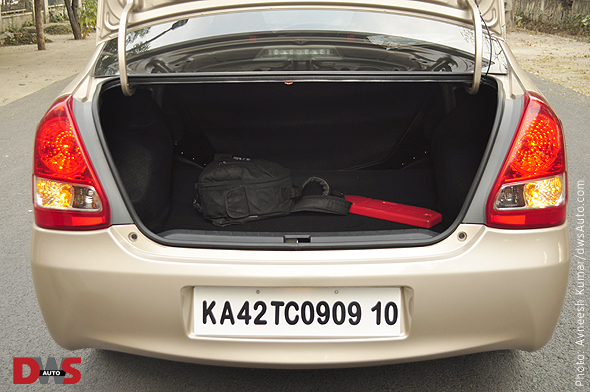 Photo: The Etios 1.5 litre, 16-valve, DOHC petrol engine is peppy and has a flat torque curve, making it very drivable in the city.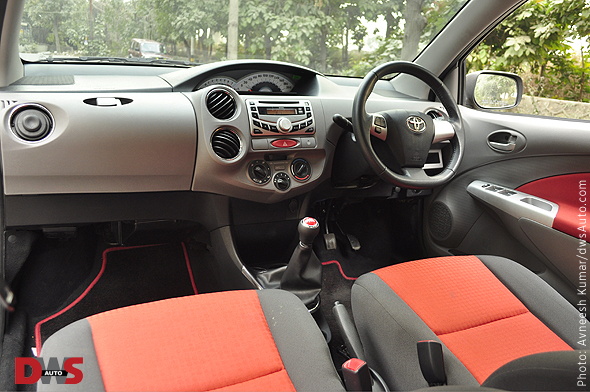 Photo: The centrally mounted instrument panel is angled towards the driver. The needles of the tachometer and speedometer sit behind the labeling, and there's a digital fuel gauge in the odometer LCD. There is no temperature gauge.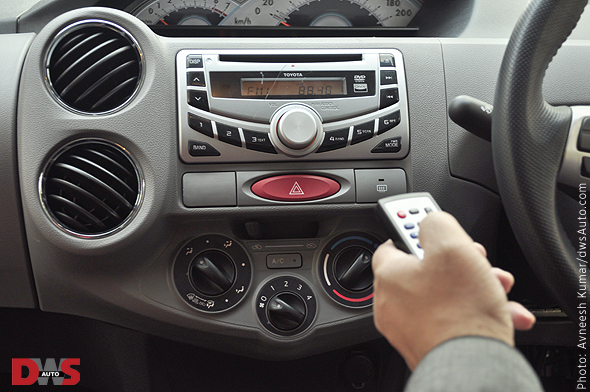 Photo: The huge glove box of the Toyota Etios engulfs an AC vent as well. It can store up to seven 500ml water bottles inside.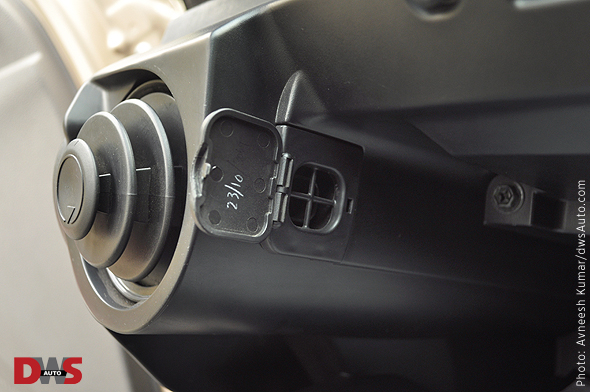 Photo: The multi-directional AC vents are quite effective in directing airflow.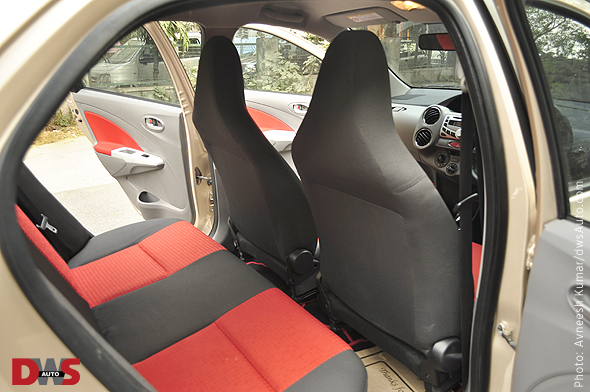 Photo: The rear seats in the Etios can easily seat 3 abreast and legroom is the best among its competitors. The front seats get integrated headrests and are slim in profile.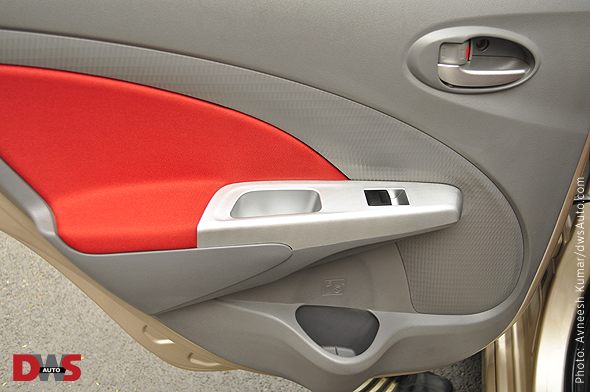 Photo: The Etios has decent legroom and under-thigh support in the front.
Photo: The large, dual-armed, single windscreen wiper on the Etios is quite effective and stays out of the driver's line of sight.
Photo: The roof of the Etios is ribbed to add rigidity, as thinner gauge steel has been used to reduce weight in non-structural areas.