When the car market is going through a bit of a dry spell, the easiest way to keep your customers happy is by proactively engaging with them about their cars, to strengthen the relationship. And Toyota seems to be an ace at doing just that.
By issuing a recall for the Toyota Corolla Altis to fix a potential aberration of the drive shaft – either the left or the right – Toyota is playing to the gallery with its image of reliability. The Toyota Corolla Altis cars that are being recalled were manufactured between August 3, 2012 and February 14, 2013. These cars are said to have a potential flaw in some cases with the drive shafts. Also read: When to replace your clutch plates, warning signs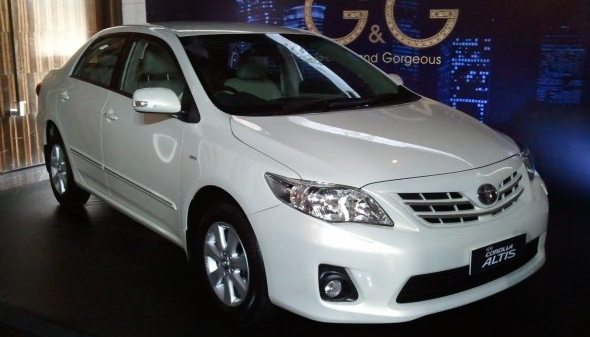 It is a good thing Toyota is recalling the Corolla Altis to replace the driveshafts before any of them give up. If your drive shaft on your front-wheel drive car like the Toyota Corolla Altis fails or breaks, it can leave you stranded with no power being transmitted to the wheels.
Identifying drive-shaft trouble is fairly easy. Early signs of impending drive shaft trouble start with a clicking noise when you turn the car and move forward. It will begin to get louder after a while before giving up. The other sign of drive-shaft failure is oil seeping from the rubber boots surrounding part of the drive shaft. Also read: Mahindra recalls XUV500 to fix wiper, power steering and power windows
If your car is manufactured within the above dates, just take your car in to the Toyota authorized service centre for a free inspection and replacement if needed of the drive shafts. The repair will likely take about two hours' time, as it requires the car to be jacked up, and front wheels and brakes dismantled to access the drive shafts.
A few months ago, Toyota had issued another recall of Toyota cars – the Corolla Altis and the Camry to inspect and replace a faulty power window switch. Neither of the parts under recall are potentially life threatening, although a drive-shaft failure could leave you stranded. Also read: Toyota recalls Camry and Corolla Altis to fix power windows
By issuing a recall, Toyota is trying to strengthen the customer's belief that Toyota is meticulous about its quality and will not tolerate any sub-standard parts in its products. This goes a long way in building that brand image of reliability for the company, which is perhaps one of the major factors influencing buying decisions of Toyota cars.
Also read: Nissan India recalls Sunny and Micra to fix faulty brake component