PAL Peugeot 309 (1994-1997)
Why it flopped: The company flopped, the car was a gem!
The Peugeot 309, introduced through a joint venture with Premier Automobiles Limited (PAL) in 1994, had all the potential of being a cult car and was very well accepted when it came into the Indian market. It had a very fuel-efficient 1.5 litre diesel engine and a capable petrol, 1.4 litre, 75 bhp engine too. The 58 bhp diesel engine from the Peugeot 309 was also used in the Maruti Esteem diesel, Zen diesel and the Hyundai Accent diesel. The Peugeot 309 was a tough car, with great ground clearance and decent road manners. However, the company failed to market it or provide good service back up. The joint-venture died due to labour problems and financial trouble with PAL and so did the car in 1997.
Opel Vectra (2002-2004)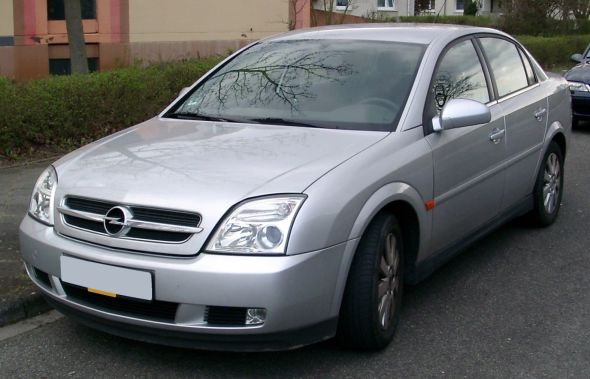 Why it flopped: Quirky electronics, ahead of its time
The Opel Vectra was a luxury car that had the potential of leading the D-segment in India. It was priced around Rs. 16 lakh when it was introduced in 2002. It had a robust 2.2-litre, 146 bhp petrol engine mated to a five-speed manual transmission. However, the car was ridden with problems related to its very complicated electronics. It had all kinds of on-board diagnostic software but just couldn't stand up to Indian driving conditions and hence spent most of its time in service stations. It sold for just about two years before General Motors pulled the plug on it. The company was anyway killing the Opel brand in India, focusing instead on the Chevrolet brand.
Ford Mondeo (2002-2007)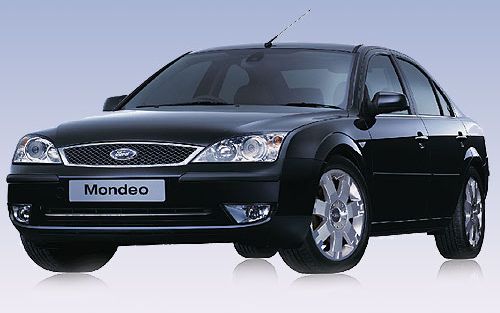 Why it flopped: Too expensive, ahead of its time
Ford's attempt to enter the luxury market in India also met with very limited success. The Mondeo is a car that has sold well globally, but in India, it just didn't catch the fancy of buyers in the D-segment, when it was introduced in 2002 as an import. It was a great driver's car and caught the fancy of some enthusiasts. But in general, buyers didn't think it was value for money compared to its competitors like the Accord and the Camry. It was powered by a 2-litre petrol engine that put out 142 bhp of power with a five-speed manual transmission. It also had a 2-litre 128 bhp, duratorq, diesel variant that was a lot more fuel-efficient, but the petrol was more fun to drive.
San Storm (1998-today)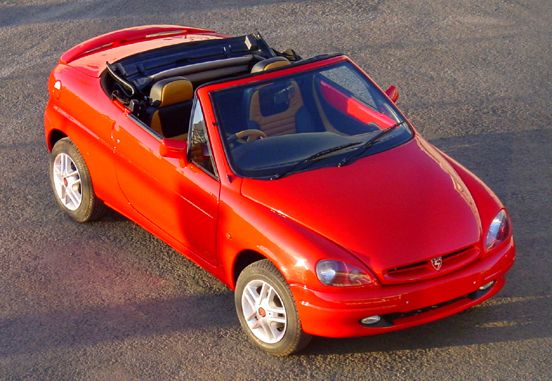 Why it flopped: Pseudo-sports car, underpowered, poor marketing and sales network
India's first and only convertible after the erstwhile Standard Herald was the San Storm made in Goa in 1998. San Motors was bought out by Kingfisher head honcho Vijay Mallya in an attempt to market India's first convertible sports car and a coupe variant as well. The two-seater car was made entirely of fibre-glass making it very light. It had a Renault-sourced 1.2 litre engine that put out 60 bhp of power – just about at par with regular hatchbacks and hence not much in terms of sporty performance. It had a five-speed manual transmission and very little luggage space. The car can still be ordered from San Motors in Goa, but has not sold even a few units in the past few years.
Chevrolet SRV (2006-2009)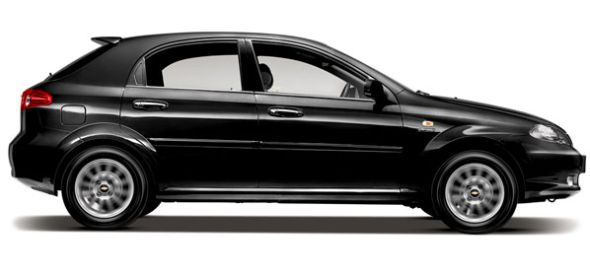 Why it flopped: Too expensive a hatchback for the Indian buyer
The Chevrolet SRV was the Chevrolet Optra hatchback variant that was introduced in India in 2006. It was more premium than most premium hatchbacks of the time, priced at around Rs. 7 lakh. It was a true hot-hatch, with a 100 bhp, 1.6 litre petrol engine. The mechanicals were all based on the Optra sedan. The car had plenty of interior space and good handling, with a reasonably spacious boot for a hatchback. But because of its premium pricing, and the fact that the Indian market was not ready for such a large hatchback, it was discontinued in 2009, barely three years later with only a limited number being sold. Parts are not a problem though as the Optra sedan is still in production.
These 10 cars are what we think is the list of cars that really failed in India. Cars such as the Tata Estate, a station-wagon variant of the Premier Padmini (the Starline), and the Mahindra Scorpio Petrol Rev 116 can also get honorable mentions. And there are others too that just aren't selling in India, like the Maruti Grand Vitara and Mitsubishi Outlander, which may cease to exist if they continue their dismal performance. Have you owned or do you think any other car should make it to this list of failed cars in India? Let us know in the comments below!
Photo Sources: Team-BHP: 1, 2, Dayerses.com, aronline.co.uk