Owning a luxury car brand is an aspiration for many, but affordable to few. However, almost all the luxury car brands are eyeing the volume end of the business, bringing in entry-level models that will cater to those who just must have the brand.
CarToq takes a look at affordable luxury car launches lined up for 2013 – of luxury car brands that are priced under Rs. 25 lakh! Also read: Five upcoming trends in India in 2013
Mercedes A-Class hatch
Mercedes is planning to launch the A-Class in India in two models. The first would be a hatchback that is likely to be priced around Rs. 16 lakh to Rs. 18 lakh. The car will likely have a 1.8 litre diesel engine putting out about 134 bhp of power and will come with a seven-speed automatic transmission. Other engine choices will include a 1.8 litre 120 bhp petrol engine as well. The car will be compact in size, with minimal boot space, but will feature adequate passenger space, going by the spy-photos. It has pretty low ground clearance, which may hopefully be increased for Indian road conditions. Also read: Mercedes A-Class spotted testing
Mercedes A-Class sedan
After the roll out of the hatchback variant of the Mercedes A-Class, the company may consider bringing in the sedan variant of the A-Class, which is likely to be priced around the Rs. 20 lakh price point. It will be much smaller in size than other luxury cars – dimensionally comparable to a mid-size sedan like the Hyundai Verna for instance, but will carry the three-pointer star badge, which is something buyers may consider paying a premium for. Also read: Mercedes Benz B-Class launched at Rs.21.49 lakh!
BMW 1-Series
BMW is planning on launching the 1-Series in India in the later half of the year. It will also be priced under Rs. 20 lakh and will cater to buyers who want that traditional BMW sportiness and badge, at a more affordable price point. The 1-Series will share quite a bit of its mechanicals with the BMW X1, which has been selling in decent volumes in India. The 1-Series sedan will likely sport the same engines that are found under the hood of the X1 SUV. The X1 petrol comes with a 1,995cc four-cylinder engine that produces 147.5 bhp of power while the X1 diesel sports a 1,995cc four-cylinder diesel engine with close to 174bhp of power and an impressive 35.7kgm of max torque. It will be a rear-wheel drive car. Expect this car to sell quite well, giving the Mercedes A-Class a run for its money. Also read: BMW 1-Series launch next year
Audi A3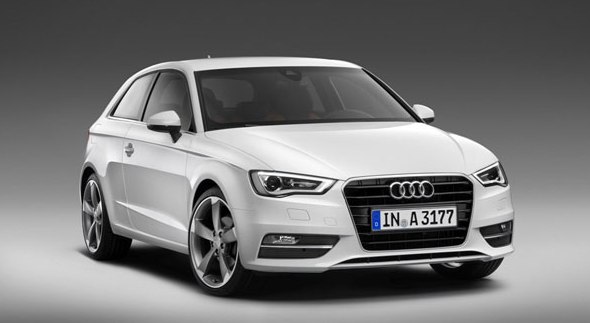 Audi may also bring in the A3 at the end of the year, which is again a large hatch similar to the Mercedes A-Class, but with traditional Audi design cues, as was seen in the concept A3 showcased at the Geneva Auto show. There are no indications right now about the engines that will be used in the A3, but we think Audi will use the 2-litre diesel that powers the Volkswagen Jetta, Audi A4 entry model and Skoda Laura in the A3 – putting out 140 bhp of power and 320 Nm of torque. It will be a front-wheel drive model, and should also be available at a price point of about Rs. 20 lakh. There is no confirmation on its launch though. Also read: Mini Cooper vs Audi A3 vs Mercedes B-Class