The coming month will likely play host to several interesting car launches. The Indian market will see cars from across segments being launched, which will include the likes of the Mahindra Quanto, Nissan Evalia, Chevrolet Sail and more.
Here's a list of cars that are expected to be launched in the September 2012-October 2012 period.
Mahindra Quanto
Expected:  September 20, 2012
The Mahindra Mini Xylo, which is officially being called the Quanto, is a compact MPV. Since it is under 4-meters in length, it will capitalize on all the tax sops that are on offer in India. That should allow Mahindra to price it aggressively between Rs. 5 lakh and Rs. 7 lakh.
The Quanto will come with a three-cylinder 1.5 litre diesel engine with a power output of roughly 100 bhp (using twin-turbo technology). It is a spacious five-seater with two jump seats in the boot (it won't be very spacious in the last row though!).
It will be in a segment of its own and will be a good alternative to premium hatchbacks. An attractive price along with good interior space for five should help Mahindra position the Quanto well. With a powerful and fuel-efficient three-cylinder engine, the Quanto will also appeal to buyers of compact SUV's like the Renault Duster 85PS. Read more: Mahindra Quanto: The new name for the Mini Xylo!
Nissan Evalia
Expected: September 26, 2012
The Nissan Evalia will be launched in September and will likely have a starting price of Rs.8 lakh-Rs.8.50 lakh. The Evalia's USP is the space it offers, thanks to its dimensions and smart packaging. It is 4.4 metres long, 1.88 metres high and 1.69 metres wide. It also has a long wheelbase of 2.73 metres, which is 95mm more than Nissan's X-trail SUV. Also read: Nissan Evalia road test and review
The Evalia will be powered by a 1.5 litre diesel engine with either 85 bhp of power or 108 bhp of power. The same engine already powers the Nissan Sunny, Micra and the Renault Duster. We expect mileage figures to be in the range of 13 – 18 kmpl. The Nissan Evalia will make sense for those with a large family and those who travel large distances. It offers good levels of comfort and can carry a fair bit of luggage. Read more: Nissan Evalia India launch in September
Safari Storme
Expected: October 2012
Tata Motors will likely launch the Safari Storme in September 2012. The Safari Storme will co-exist with the present Safari and will be priced between Rs. 9 lakh and Rs. 12 lakh. Also read: Five new SUVs coming this year and early next year!
The Storme has been built on the Tata Aria's hydro formed body-on-ladder chassis and will offer better ride and handling characteristics than the present Safari. It has a turning radius of just 5.4 meter which is good by SUV standards. This will make it easier to drive and park in the city. It is powered by a 2.2-litre DiCOR motor that puts out 140 bhp of power and 320 Nm of torque. Read more: Tata Safari Storme launch in September 2012 and Safari Storme Review: Highlights!
Mahindra Reva
Expected: October 2012
The Reva too will see a September launch. It will come with two power options: a lead-acid battery with 80 km range/80 kmph top speed and a lithium ion battery 160 km range/ 104 kmph top speed. The new Reva is a lot more practical than the earlier version and will appeal to both the economy conscious and the environment friendly. Also read: Mahindra Reva NXR plant to be inaugurated on August 22
It will likely be priced in the Rs.4 lakh to Rs.5 lakh range. If priced attractively the Reva NXR may become a runaway success.  Also read: Mahindra Reva NXR electric car video review: Live from Auto Expo 2012
One interesting thing about the Reva is that it will feature a unique mobile app that will help owners check on the car's charging status. It will also allow owners to switch on the AC remotely before reaching the car to cool it, or even unlock some reserve power using the phone.
New Maruti Alto 800
Expected: October 2012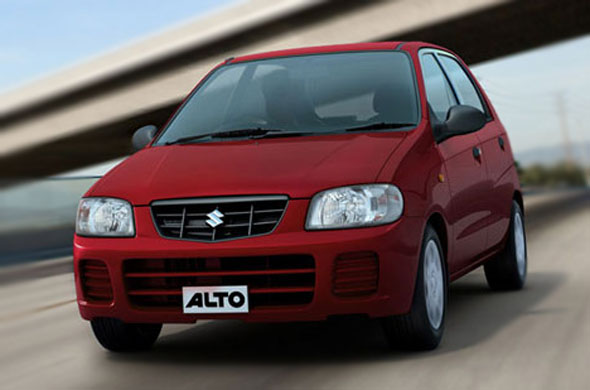 The Maruti Alto 800 will likely be very popular thanks to its Maruti Suzuki roots. It will be an entry-level car that will compete with the Tata Nano and Hyundai Eon. It's likely to be priced at around Rs. 2.5 lakh.
It will be a good option for those who presently would consider cars like the Maruti 800 and the Alto Standard due to more spacious interiors. We can expect it to have a mileage of around 18 kmpl to 22 kmpl and low-maintenance costs due to high levels of localization. Also read:What's new and exciting about the top 5 upcoming launches!
The car is likely to offer more interior space than the Nano which in itself is a very spacious car for its size. It will be roughly as fuel-efficient as the Nano but will have a larger fuel tank than the Nano which has only a 15-litre fuel tank. Thanks to Maruti's brand image and service/dealership network the new Alto 800 will be a force to reckon with in the entry level hatchback market.
Ford Figo refresh
Expected: October 2012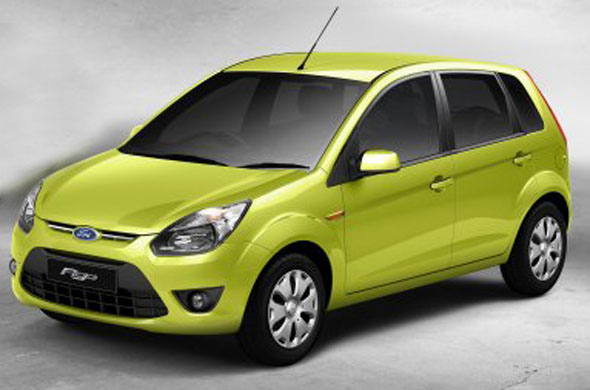 Ford's new and revamped Figo has been caught testing on more than one occasion now. It will likely get only cosmetic updates and Ford will launch in around October to cash in on the festive season.  The mild changes on the Figo will translate into only minor price changes at best. A refreshed Figo test mule was earlier spotted in Chennai, it carried a temporary registration plate, had bright yellow exterior paint, slightly camouflaged headlamps and tail lamp cluster. The prominent changes will be in these areas apart from a new set of alloy wheels. Related: Ford Figo facelift coming
Chevrolet Sail U-Va and Sedan
Expected: October 2012
Chevrolet will replace their Aveo U-Va hatchback with the Sail notchback followed by the Sail Sedan which will replace the Aveo sedan. The Sail notchback is expected to come with a 1.2-litre petrol motor that already powers the Beat petrol. The engine belts out 79.5 bhp of power and 108 Nm of torque.
The diesel version of the Sail sedan may get the 1.3-litre diesel motor jointly developed by GM and Fiat. This diesel engine will makes roughly 75 bhp of power and 140 Nm of torque. The diesel Sail will likely be the volume driver for Chevrolet because demand for diesel sedans is quite high at present.