In a slow growing automotive market carmakers are exploring segments of relatively faster growth – one being compact SUVs and the other the sub-4 metre sedan market, where existing cars are being hammered into sedans falling under the 4-metre mark.
Buyers prefer sedans over hatchbacks, and if you can get a sedan at the price point of a hatchback that's even better. The sub-4 metre rule (which almost all hatchbacks anyway qualify for) states that the car should be under 4-metres in length and have an engine capacity of below 1,500 cc for diesel or below 1,200 cc for petrol to qualify. Such cars attract excise duty of only 12% compared to 24% for cars that exceed 4 metres and 30% for those that have engines over 1,500 cc. Also read: Five upcoming sub-4 metre cars in 2013
To meet this demand from buyers, companies are bolting boots on to hatchbacks or chopping full-size sedans into compact sedans or even hacking proper MPVs into compact MPVs like the Mahindra Quanto. There are more cars hopping on the sub-4 metre bandwagon. Also read: Five upcoming car trends for India in 2013
Compact Volkswagen Vento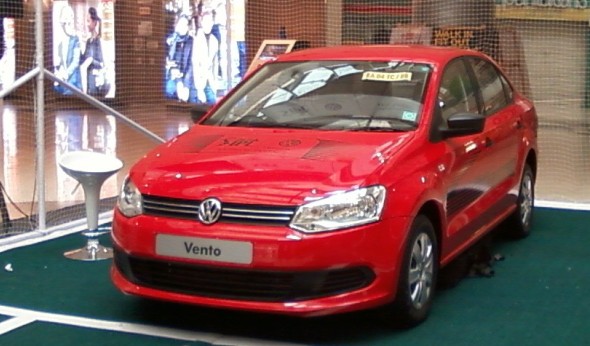 Volkswagen is thinking of bringing in a compact-sedan version of the Volkswagen Vento. Incidentally, the Volkswagen Vento is the sedan variant of the Volkswagen Polo (so it's essentially a Polo with a boot). Now positioning a sub-4 metre Vento would be a challenge for the company, having to squeeze it in between the Polo and the Vento to compete with cars like the Maruti Dzire (segment leader in sales) and the Honda Amaze that's launching in April. This is not a global model for VW, but something that is being tailor-made for India and is being developed at Chakan. The car won't launch before 2014. Considering the Polo is already 3970 mm in length, adding a boot without compromising cabin space and strength going to be a tough task. Also read: Mahindra Verito notchback launch in April, only in diesel
HM Ambassador compact sedan
Hindustan Motors is planning on launching a compact-sedan version of the Ambassador to give this legendary, immortal car an even longer lifespan. Compact sedan versions of the Ambassador have been spotted testing in Pune, but the company is planning to launch in only in 2014. This year, the company will bring in BSIV compliant diesel engine Ambassadors, which will make the car available in metros again. The Ambassador is available with 1.8 litre petrol, CNG and 1.5 litre diesel engines, and it's likely that the compact sedan version will have only the 1.5 litre diesel engine. Also read: Indian cars you grew up with!
Tata Manza CS
Tata is working on a compact sedan version of the Manza. Considering Tata was the first to get into the compact sedan category with the Indigo CS, the company should have brought out a shortened Manza quite a while ago. The Tata Manza CS will share the same engine options as the Vista – which is a 1.2 litre Fiat Saffire petrol and a 1.3 quadrajet diesel engine. Given that the Tata Vista is 3,795 mm in length there's ample space for Tata to engineer in a boot, the way it did with the Indica-Indigo CS platform. This too would likely launch only end 2013. Also read: Upcoming compact SUVs for 2013
Hyundai compact sedan
Hyundai is planning on entering the compact sedan space with a compact sedan based on the i10 platform. This was earlier confirmed by Hyundai's operations in Turkey. Given that the Indian market has unique price advantages for compact sedans, Hyundai is likely to bring in the i10-based compact sedan to India as well, although the company has officially not commented on this in India. Read more: Hyundai to build i10 based sedan
Confirmed launches in the next few months include the Honda Amaze and Mahindra Verito notchback. Both these cars will be available in April 2013. Also read: Upcoming small diesel cars for 2013