Snapshot: Performance doesn't necessarily mean the Ferraris and the Lamborghinis of the world. There are a bunch of cars that will make you smile every time you floor the loud pedal around the roundabout and at the same time transport your family from point A to B in relative comfort. And no, you needn't break the bank to buy one, which brings us to our list of used cars for enthusiasts in the sub-10 lakh rupee category.
Criteria for shortlisting:
1. We've stuck to cars that are still being produced or that have recently been discontinued to ensure that spares are quite accessible.
2. All cars in this list are about 3 years old (2011 models)
3. Petrol cars have total mileages of under 30,000 kms while diesels have total mileages of under 45,000 kms.
4. The prices of used cars have been capped to a maximum of 10 lakh rupees.
5. All cars in the list are top end variants sourced from used car dealers.
6. No automatics please
Skoda Fabia 1.6 MPI Elegance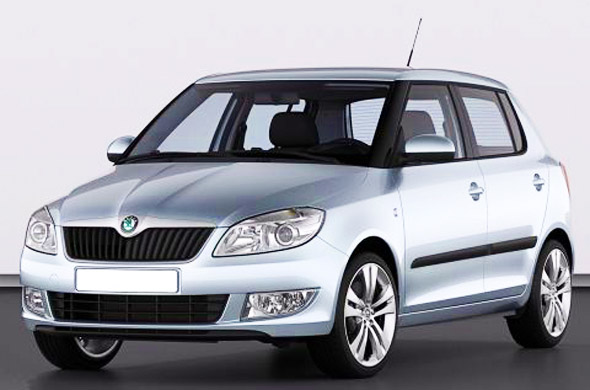 The Skoda Fabia is built like a tank and in Elegance trim, the car also comes with all the bells and tinkles in terms of safety features and creature comforts. The real point of this car however, is the 1.6 liter naturally aspirated petrol motor (104 Bhp-153 Nm) that loves the higher end of the rev band. A 5 speed manual gearbox is standard. Used examples in Delhi go for about 3.5 lakh rupees. The car's dynamics are better than those of the Polo 1.6. Be careful with the car though. Skoda's questionable after sales service and high repair costs are major bummers.
Honda Brio 1.2 P
Literally a go-kart in the B-Segment small car space of India, the Honda Brio comes with a strong 1.2 liter i-VTEC petrol engine that outputs 88 Bhp-110 Nm. Like all Honda VTEC motors, the 1.2 liter engine loves to be kept on the boil. A 5 speed gearbox that isn't as slick as you'd like it to be and suspension that somewhere in between comfort and sporty modes are a couple of flies in the ointment. These factors apart, the Brio in fully loaded V MT trim is a safe, sporty buy in the used car market. You can find them as low as Rs 3.5 lakh!
Maruti Suzuki Swift 1.3 P
The best selling Maruti Suzuki Swift is the Zen's spiritual successor, for it offers the car enthusiast a package that is well sorted dynamically, a 1.3 liter naturally aspirated petrol engine with a 87 Bhp-110 Nm output and good after market tuner support. From 2010 onwards, the car was offered only with a 1.2 litre K-Series engine, that wasn't as much fun as the 1.3 G series earlier. From turbo kits to 1.6 liter petrol engine upgrades, the Swift is quite a mod-friendly car. Used examples of Swift 1.3 Petrol ZXi can be had for under 4 lakh rupees. For this kind of money, you get twin airbags and ABS+EBD as standard.
Ford Figo 1.4 D
The Ford Figo Diesel sits low, comes with an 1.4 liter turbo diesel engine (68 Bhp-160 Nm) that's responsive and has well-matched gear ratios, a fantastic ride and handling package, and a hydraulic steering that is very direct. In total, the car is a perfect budget buy for a diesel car enthusiast. With Ford pricing the Figo well right from word go, used examples of the fully loaded Titanium Diesel version (ABS+EBD and Twin Airbags standard) of the car sell for about 4.5 lakh rupees in Delhi.
Ford Fiesta S 1.6 P
Ford India got its Australian counterpart to equip the suspension of the Fiesta 1.6 Duratec with stiffer, sporty units, got them to add a spoiler and paint the car in a unique Aquamarine Blue colour. With these modifications in tow, an already sporty car just got sportier, so much so that the car was the de-facto choice of enthusiasts this side of 20 lakh rupees. The Fiesta S 1.6 petrol outputs 100 Bhp of peak power and 146 Nm of peak torque. A 5-speed manual gearbox comes as standard. The car has been rebadged and is still being sold right now in the form of the Ford Classic. In the used car market, you can find them below Rs 3 lakh.
Fiat Grande Punto 1.3 D
Built like a vault, the Grande Punto is a slick-looking Italian hatchback with the Fiat 1.3 liter Multijet turbo diesel engine tuned to output 92 Bhp-209 Nm. The car gets a 5 speed manual gearbox as standard and in 90 HP trim is a fully loaded version. While the engine has to work quite a bit to haul the heavy hatchback around, the ride and handling package of the Punto is its strongest trait. With Fiat's rapidly improving reach on the dealership and after sales fronts, buying a used example for about 5 lakh rupees makes it a heart+mind buy.
Fiat Linea 1.4 T-Jet Plus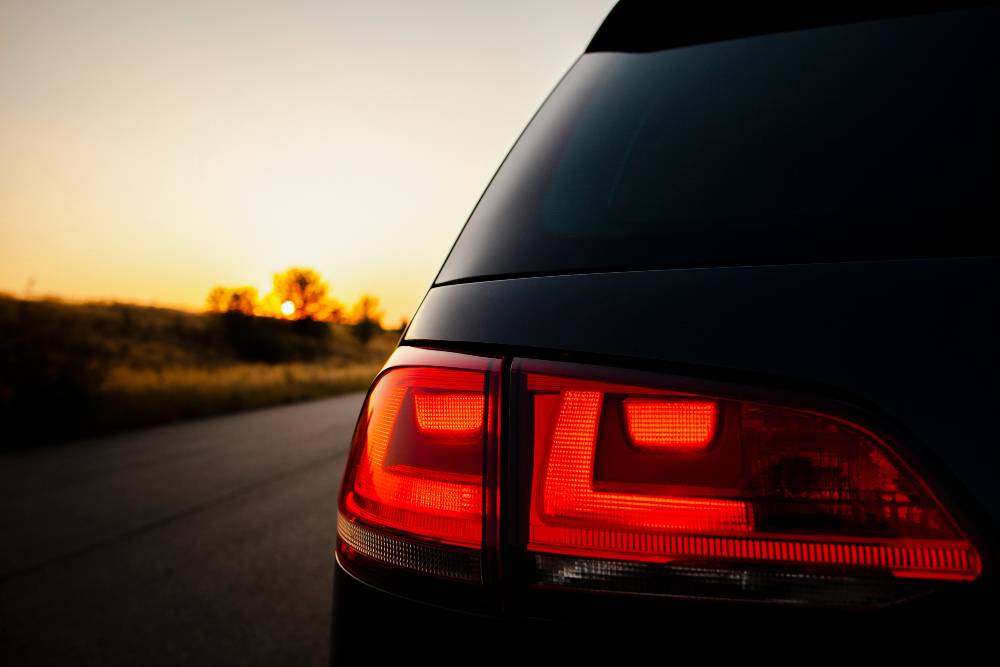 The Linea T-Jet shares all the positive attributes of the Punto 90 HP and adds the icing on the cake with the lusty 1.4 liter turbo petrol motor that's good for 114 Bhp-207 Nm. Being a turbocharged car, it literally sings and along with its superb dynamics only begs you to push it harder. Used examples of the Linea 1.4 T-Jet can be had for 5 lakh rupees in Delhi, and for that kind of money, the car represents fantastic bang for the buck for those addicted to the turbo rush.
Mitsubishi Cedia 2.0 P
With rally bred pedigree, the Cedia is aimed fair and square at the driving enthusiast. From the sporty driving position to the strong 2 liter naturally aspirated petrol engine (115 Bhp-175 Nm), everything about the Cedia centers around making you grin from ear to ear. The car gets a 5 speed manual gearbox that drives its front wheels. In Sports trim, the car als0 gets essential safety features such as ABS+EBD and twin airbags. Used examples of the Cedia cost about 5 lakh rupees. Here's a note of warning though. The Cedia is rare, so spares can be rarer.
Honda Civic 1.8 P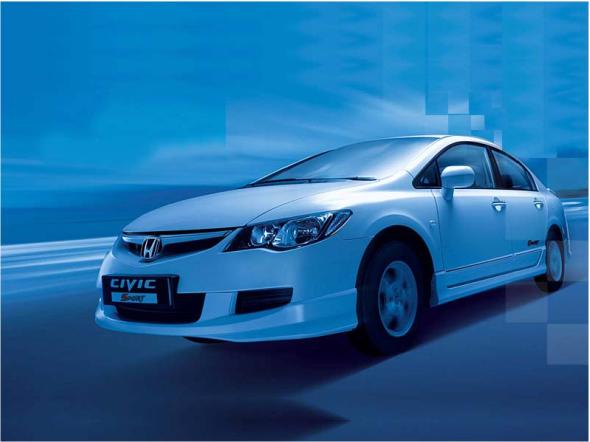 The original go-fast car for the enthusiast who preferred sitting in a low slung sedan that loved the rev band in the upper reaches of 6,000 rpm, the Civic's 1.8 liter VTEC petrol engine is good for 131 Bhp-173 Nm. A 5 speed slick shifting gearbox is standard. With a big load of after market tuning parts available for the Civic, the car is a mod junkie's delight. The Civic's weak points are its low ground clearance and the suspension that's a little too soft. Nothing that a set of performance shock absorbers can't cure though. About 7 lakh rupees is the right price for a lovingly maintained pre-owned Civic of 2011 vintage.
Skoda Laura vRS 1.8 TSI P
This Laura vRS is quite literally the big daddy of performance petrol cars in the sub-10 lakh rupee category, and the most powerful one at that. The Laura is powered by a 1.8 liter TSI turbo petrol engine that outputs 158 Bhp-250 Nm. With bagfuls of torque available across the rev range, the Laura 1.8 TSI has plenty of power to keep you entertained. By opting for the vRS model, you get a terrific suspension package that is the cherry on the cake, quite literally. About 9.5 lakh rupees is the asking price for a 2011 Skoda vRS in Delhi. Big weakness: Skoda's after sales service, but then again with the uncomplicated 6 speed stick shifter as standard, the vRS is one of the more reliable Skodas around.