Snapshot – SUVs are well suited for Indian driving conditions, both in urban and highway settings. Vehicles in this class are also pricey, except for say the ones in the compact segment.   Naturally, many buyers who're on budgets gravitate towards the pre-owned car market, where there are plenty of deals to be had. CarToq lists out five such deals that'll help you snag a good, pre-owned SUV for under 5 lakh rupees.
2010 Mahindra Bolero CRDe 4X2
The Bolero is a hardy vehicle that is something to a lot of people. From being used as a people mover to handling long distance travel as an expedition vehicle, the Bolero can offer quite a lot of versatility. It is also a very popular buy in the pre-owned car market, what with sales averaging 8,000 monthly units in the new car market. A few years ago, the most powerful version of the Bolero was built by Mahindra, by adding a 2.5 liter NEF CRDe turbo diesel engine to the equation, with 97 Bhp-247 Nm on tap. Such a Bolero of 2010 vintage, with about 50,000 kilometers on the odometer can be had for about 4.5 lakh rupees in Delhi.
2009 Mahindra Scorpio mHawk 4X2
The Scorpio is another pre-owned market favourite for SUV buyers in India. The SUV offers a refined and reliable 2.2 liter mHawk turbo diesel engine with 120 Bhp-290 Nm outputs. The only weak link in the chain is the clutch of the vehicle, which is prone to failure. This gremlin apart, the Scorpio mHawk is a fine specimen to own. A 2009 version of the SUV with the mHawk turbo diesel motor sells for about 5 lakh rupees. For this kind of money, you can expect a vehicle with about 60,000 kilometers on the odometer. Known to last for over 2 lakh kilometers, such a Scorpio can be your able companion for many a highway jaunt.
2010 Tata Safari 2.2 DICOR 4X2
For those who find the Scorpio too brash in terms of looks and the image the SUV conveys, the Safari 2.2 DICOR is a natural go-to. The Safari does not hold its value as well as the Scorpio. So, a Safari of 2010 vintage with about 60,000 kilometers clocked can be bought for about 4.5 lakh rupees. For this kind of money, you'll land up a rear wheel drive (4X2) variant. If you want a 4X4 version, be prepared to shell out about 50,000 rupees extra. The safari is more spacious and has better on road manners than the Scorpio. While the SUV's 2.2 liter DICOR turbo diesel engine (140 Bhp-320 Nm) is more powerful than the Scorpio's mHawk unit, the latter has a reputation for being smoother and more reliable.
2012 Maruti Gypsy King HT 4X4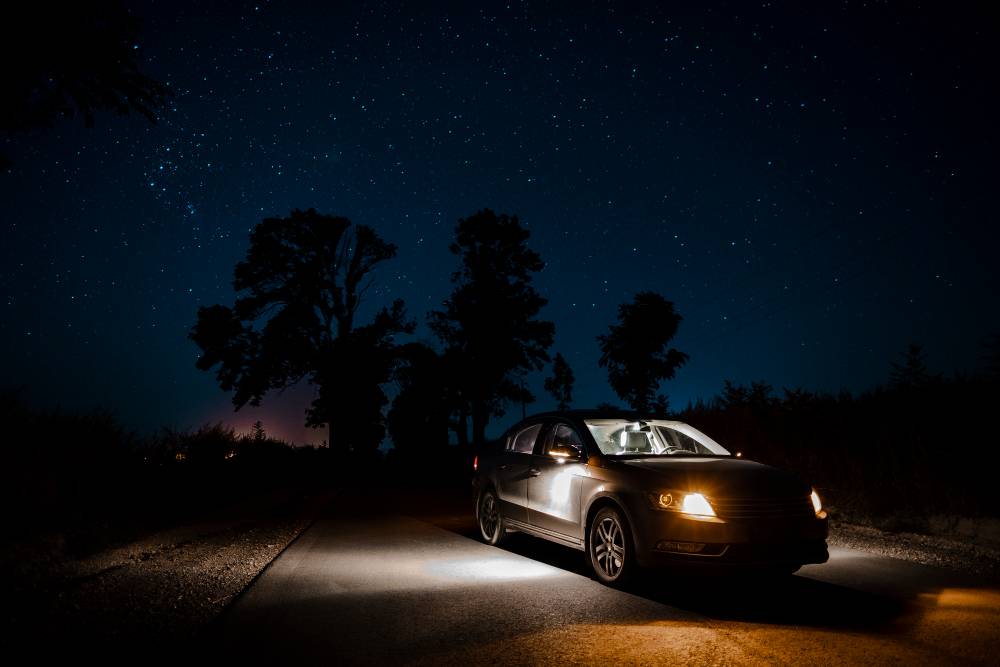 If you want a super reliable, no frills SUV primarily for jaunts off the road, the Gypsy 4X4 is a great option. Buying a used example means that you get a chunky discount for a vehicle that is extremely capable yet affordable to own and maintain. A 2012 example of the Gypsy that has just logged 15,000 kilometers sells for about 4.2-4.5 lakh rupees. This is a near 2.5 lakh rupee discount on a brand new vehicle, money that can be well spent on getting the vehicle customized for your off roading needs. The Gypsy uses a trusty 1.3 liter petrol engine with 80 Bhp-110 Nm on tap. A five speed manual gearbox and a manual shifting four wheel drive system come standard. The off roader uses leaf spring suspension on all four wheels, which makes for a bumpy ride on tarmac.
2011 Mahindra Thar CRDe 4X4
If you're smitten by the quintessential Jeep look, the Mahindra Thar CRDe and its DI sibling are the only two options you can currently buy from a new car showroom. Living with the Thar isn't easy though as the on-off road vehicle isn't as refined as other modern ladder frame SUVs in terms of the kind of creature comforts it offers. So, many Thars end up in the used car market, with low mileage on their odometers. Picking out a low mileage, 2011 example for about 5 lakh rupees and doing it up the way you want it to be, is a good option, for the Thar is a vehicle that is built to be customized. The CRDe version of the Thar gets a 4X4 as standard and is powered by a 2.5 liter turbo diesel engine with 105 Bhp-247 Nm outputs.