Snapshot: If you're an intrepid explorer who wants to travel the length and breadth of the country, across varied terrain, a rugged body-on-ladder SUV with a tall ground clearance, and powered by a large capacity turbo diesel engine is your best bet. While new SUVs can prove to be expensive, sparingly used 3 year old SUVs with under 36,000 Kms on the clock can be had for under 8 lakh rupees. CarToq profiles five such SUVs.
Mahindra Thar CRDe 4X4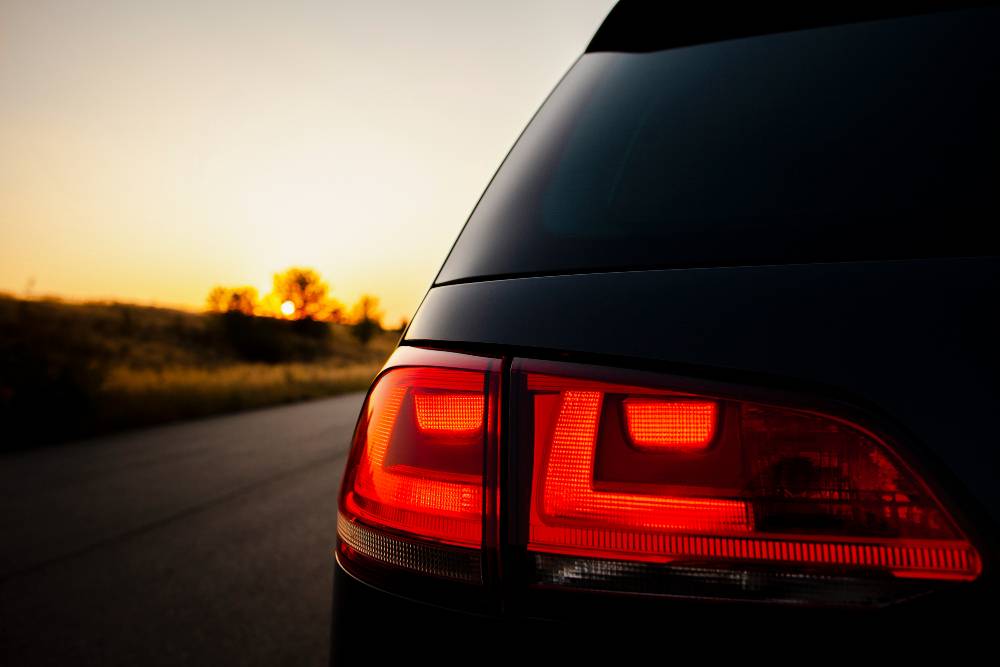 The Mahindra Thar is a very capable off roader. Also, the SUV's independent front suspension means that it holds its own at high speeds on highways. In a nutshell, the Thar 4X4 CRDe is a good option for cross country jaunts along with a few modifications to boot. The on-off roader is powered by a 2.5 liter CRDe turbo diesel engine that outputs 104 Bhp of peak power and 250 Nm of peak torque.
The SUV is equipped with a 4 wheel drive transfer case with 4WD low and high ratios. A lot of people buy the Thar allured by its "Jeep" appeal. However, many of these buyers grow over the Jeep fad and sell their Thars off. Mahindra Thars are dime a dozen in the used car market and a 3 year old examples with under 40,000 clicks on the odometer can be had for about 4.5 lakh rupees in Delhi.
Tata Safari 4X4 EX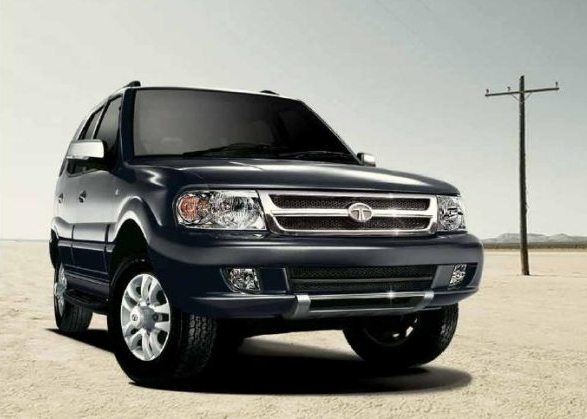 Moving to a more refined package with bells and whistles, the Tata Safari 2.2 DICOR is a tough, body-on-ladder SUV that can seat 7 adults. Higher variants of the Safari come with a 4X4 transfer case with a shift-on-the-fly function. The Safari DICOR is powered by a 2.2 liter turbo diesel engine that outputs 138 Bhp-320 Nm. A 5 speed manual gearbox is standard. Used examples of the Safari DICOR 4X4 in EX trim go for about 5.5 lakh rupees in Delhi. Buy one that has an extended warranty cover to avoid unpleasant surprises.
Mahindra Scorpio Getaway 4WD
The Scorpio Getaway platform is an ideal base for an expedition vehicle. The 5 seat SUV comes in a twin-cab, pick up truck body style and is powered by Mahindra's highly reliable 2.6 liter CRDe turbo diesel engine that outputs 115 Bhp-280 Nm.
The SUV gets a shift-on-the-fly 4X4 transfer case and a five speed manual gearbox. The Getaway 4X4 is not very common in the used car market. If you do come across one, expect to fork out about 6-6.5 lakh rupees for a 3 year old example with about 40,000 kilometers on the clock.
Mahindra Scorpio SLE 2WD
The Mahindra Scorpio SLE doesn't offer the 4 wheel drive function but comes with other useful attributes such as the responsive 2.2 liter mHawk turbo diesel engine (120 Bhp-290 Nm) and ABS, which can prove to be a life saver on the unpredictable Indian highways.
Although rear wheel driven, the Scorpio SLE acquits itself quite well in low grip conditions with a Eaton MLD. The Scorpio SLE is quite a popular choice among buyers and plenty of examples turn up in used car markets. 3 year old versions that have done about 40,000 Kms can be bought for about 7.5 lakh rupees.
Tata Aria Pleasure AWD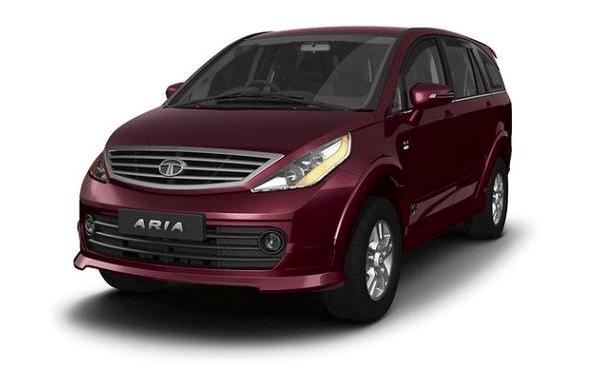 Tata Aria is a dud seller in India and the poor sales have meant that the Aria luxury crossover is available at throwaway prices in the Indian car market. Don't let the poor sales detract you from the Aria for it is a highly capable crossover that comes with an all wheel drive layout, spacious interiors loaded with luxury, a bevy of safety features and a 7 seat layout.
The Aria Pleasure variant with the all wheel drive function comes with a 2.2 liter DICOR turbo diesel engine that outputs 138 Bhp-320 Nm. The crossover gets a body-on-ladder frame with a hydroformed chassis to keep weight in check. You can buy a 3 year old example for 8 lakh rupees at Delhi.
Want to see your photo feature about that exciting road trip published on Cartoq? Share your details here