If you are a car enthusiast and have been dreaming of owning a car just to extract maximum performance without breaking the bank, here are a few choices of good used cars that have good potential to be modified into high performance cars.
These cars have inherently strong rally-bred genes and take well to modifications that demand more out of them. It's small wonder that many of these cars are also popular rally cars or autocross cars as well.
CarToq lists some of the more popular used cars that you can get and modify into a high-performance car. The budget for this is between Rs. 6 lakh to Rs. 9 lakh, including the cost of the car.
Maruti Zen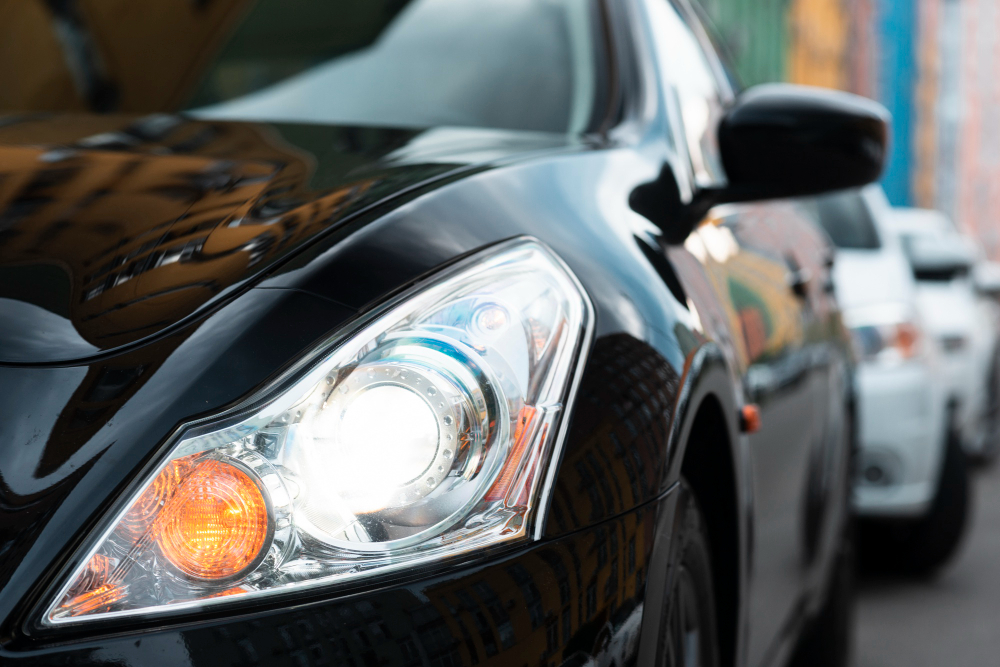 The original Maruti Zen is a great candidate for performance modifications. The vehicle originally came with a 1-litre engine that put out 60 bhp of power. Since this vehicle was discontinued in 2005, used Maruti Zens are available at throw-away prices and are a good starting point if you want a "weekend racer".
The Zen with its lightweight engine is a good start for performance modifcations. It has very good handling and good ride quality. Those who want an even more high-performance car could plonk in the 1.3 litre engine from the Maruti Esteem which is a bolt-on fit in the Zen, and then tune it. There are examples, where enthusiasts have even squeezed in the 1.6 litre petrol engine from the Maruti Baleno in the Zen, with some modifications to the mounts and cooling system.
Used Zens are available for between Rs. 70,000 and Rs. 1.4 lakh depending on the condition of the car. Also read: How to tune your petrol car for more performance
Fiat Palio 1.6
The Fiat Palio 1.6 petrol was one of the original "hot" hatchbacks in India, as it came with a 100 bhp engine. This car has an excellent steering feel and handles well. The suspension is slightly stiff and sporty. One could add a performance kit to it – such as high-flow filters, free flow exhaust, upgraded plugs and this car responded well to such tuning. Alloy wheels and low-profile tyres really make this car look good as well. Also read: Performance modifications for your car under Rs. 50,000!
Spares for the Palio are a little hard to come by now, and that has reduced its value even more in the resale market. Used Palio 1.6s can be found for about Rs. 1.25 lakh to Rs. 1.6 lakh in the market.
Maruti Esteem
The Maruti Esteem was one of the most popular cars among rally drivers in the early 1990s until the Maruti Baleno took its place. The Esteem takes well to modifications. It has a 1.3 litre petrol engine that put out 85 bhp of power, but by tuning it up and adding a free-flow exhaust, high-lift camshaft, polished head and high-flow air filter, modified Esteems easily put out over 100-110 bhp. The car was extremely light and easy to handle, with good steering feedback. Its low center of gravity encouraged enthusiasts to throw it around corners and drift quite easily. Also read: Tips for enhancing resale value of your car
A good set of alloys, low-profile tyres, upgraded shock absorbers and the Esteem could give some premium sedans a run for their money. Some enthusiasts also swapped out the Esteem engine for a Baleno engine, giving them 91 bhp to start off with and then turbo-charging it to as high as 150 bhp of power!
The Esteem was discontinued in 2006 and used cars can be found for as low as Rs. 1.3 lakh to Rs. 1.5 lakh.
Maruti Baleno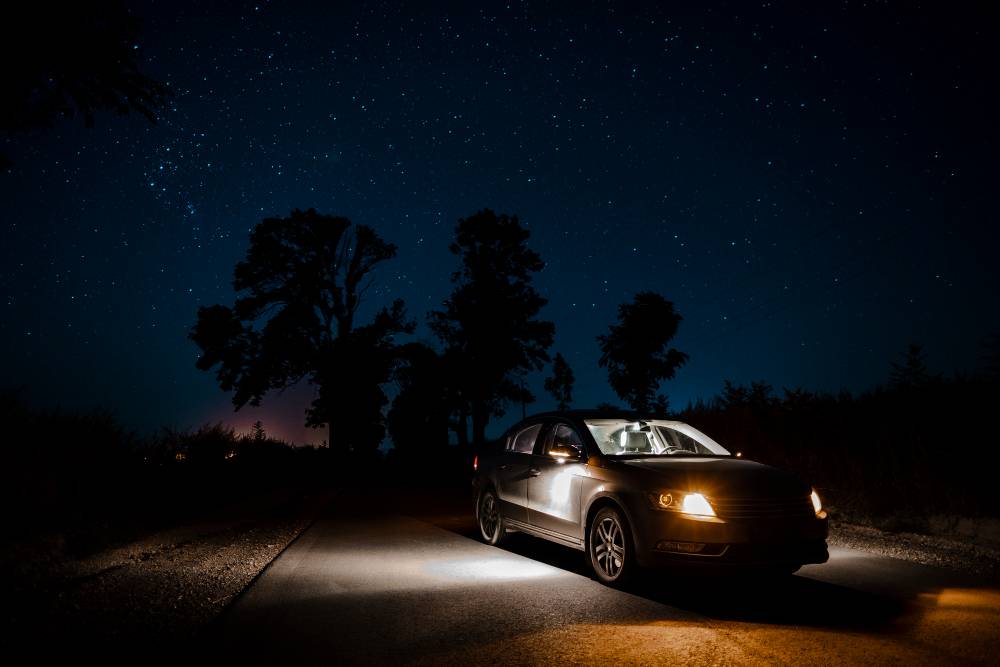 The Maruti Baleno's only failing was that it lacked style. It was a good car to drive, had excellent pick up and a light steering and smooth gearbox. It came with a 1.6 litre engine that put out 91 bhp of power, but was a delight to tune. Enthusiasts have added turbocharging kits, free flow exhausts and high flow filters, polished the head, added upgraded shock absorbers and other such mods, to squeeze out over 150 bhp of power from the Baleno engine. The Baleno became a favourite with rally drivers towards the end of its lifespan in 2005-2006.
Used Maruti Balenos can be found for about Rs. 1.5 lakh to Rs. 2 lakh in the used car market, making them a good starting point for your fast sedan.
Honda City (Type 1 and 2)
The first generation and second generation Honda City in India were much sought after by enthusiasts for their sporty drive and handling. They came in two engine choices. A 1.5 litre petrol that put out 100 bhp of power and a 1.3 litre petrol that put out 90 bhp of power, with the latter being even more fuel efficient. The City 1.5 also came out with a v-tec variant (variable valve timing achieved by a self-adjusting camshaft). The flat, broad styling and nimble handling made the City a favourite among enthusiasts.
The City in itself is a great car to drive and modifying a city one could squeeze out close to 140-150 bhp of power, beating a lot of cars that cost twice as much. Used type-1 Honda Cities can be bought for between Rs. 1 lakh to Rs. 1.5 lakh. Of course, these cars will be over 10 years old, and will need some body work as well.
Ford Fiesta (Classic) 1.6
Another car that is still in production and is a good car to modify even just moderately is the Ford Classic (earlier called the Ford Fiesta). This car came with a 100 bhp, 1.6 litre petrol engine. The car has excellent handling, a steering wheel that gives good "feedback" and a slick shifting gearbox. The chassis was well balanced, allowing you to throw the car around corners or go drifting quite nicely. Moderate modifications to the engine with free-flow exhausts and high-flow filters could squeeze out at least 15% more power. It was, however, not one of the most fuel-efficient cars around, so be prepared for single digit fuel economy with any mods.
Used Fiesta Classics sell for about Rs. 2 lakh to Rs. 2.5 lakh in the second-hand car market.
Skoda Octavia vRS
If you've got a bit more cash to spare and want a classy fast sedan, the Skoda Octavia vRS or 1.8 TSI Rider are one of the best cars to pick up. This car came with a 1.8 litre turbo-charged petrol engine that put out 160 bhp of power. That was a good starting point for further modifications and enthusiasts have been known to squeeze out in excess of 220 bhp from a Octavia vRS.
Used Octavia 1.8 Rider and the 1.8 vRS can be bought for between Rs. 4.5 lakh to Rs. 6 lakh in the used car market. Spares may be a bit expensive for this car.
Mitsubishi Lancer
The Mitsubishi Lancer that was sold in India did not have a very powerful petrol engine and neither was it very sporty. However, the car had very good handling and a robust suspension setup, making it a good candidate for engine modifications. It came with a 1.5 litre petrol engine that put out 86 bhp of power. Later models also had a 1.8 litre petrol with an automatic transmission (Lancer Invecs). However, spare parts and service stations are a bit hard to come by for the Lancer, leading to a drop in its resale value.
A used Lancer can be bought for about Rs. 1.5 lakh to Rs. 2.5 lakh in the second-hand car market.
Hyundai Getz 1.5 CRDi
This is one diesel car that makes it to the list. The Hyundai Getz 1.5 CRDi, with its 110 bhp diesel engine and lightweight body was nothing short of a pocket rocket. The car was in production for only a limited period of time, before it was then discontinued. This car is hard to come by in the used car market as well, but if you do find a good example, do pick it up. Asking price would be between Rs. 2.5 lakh to Rs. 3 lakh for it.
These are some examples of timeless performance cars for enthusiasts, that serve as a good starting point for performance modifications. Share any other performance mods that you may have experienced or done with the CarToq community.